They're not for everybody, but nude hot springs offer a more intimate, liberating, and relaxing soaking experience than those where a swimsuit is compulsory.
Being able to absorb the benefits of healing springs without the restriction of a bathing suit is on the bucket list of many travelers, and that's totally understandable. For many, it's a once-in-a-lifetime experience.
If you want to soak in a geothermal pool in the way that nature intended, you can do so in many countries around the world. These are the best clothing-optional hot springs in the United States, Asia, and Europe.
Best Clothing Optional Hot Springs Around The World
Because of the culture surrounding hot spring bathing, or onsen, in Japan, most public baths will actually be "no clothing permitted" rather than "clothing optional".
It is tradition and etiquette to remove all your clothes before stepping into most onsen or hot springs in Japan. If you're not comfortable, it's best to check ahead and ensure that swimsuits are okay before you plan to visit an onsen.
The Tenzan Onsen is a complex in Hakone that features a variety of hot pools, including outdoor baths, a hot spring in a cave, a multi-level hot spring, and one surrounded by cedar walls.
The complex is also home to a restaurant, café, tatami areas for resting, and a gift shop so you can buy something to remember your visit!
Our Pick
One thing to be mindful of when visiting Tenzan Onsen, or any onsen in Japan, is that Japanese culture is still not completely accepting of tattoos.
The establishment discourages full sleeves of tattoos and may deny entry to those who are heavily tattooed, as this can make Japanese patrons uncomfortable.
2. Goldbug Hot Springs, Idaho, United States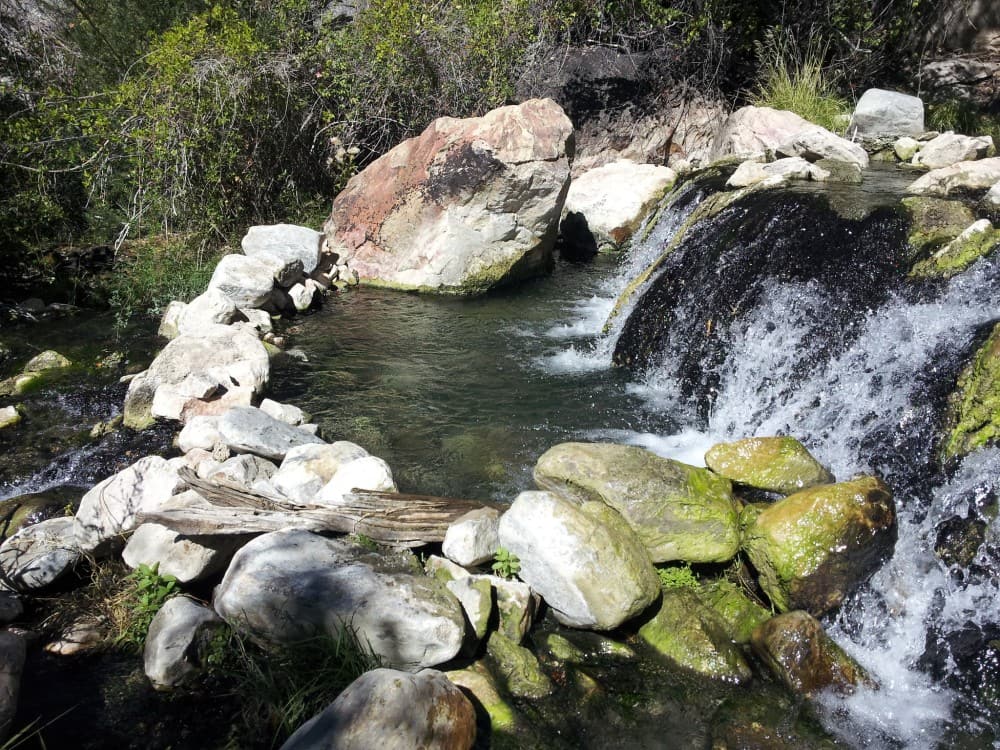 Goldbug Hot Springs is located in Idaho, a state with an abundance of natural hot springs. Goldbug is rugged in nature and features rock walls and sandy ground.
You can access the hot springs by hiking a challenging two-mile trail, which can be reached via a dirt road off Highway 93, just south of Salmon.
Our Pick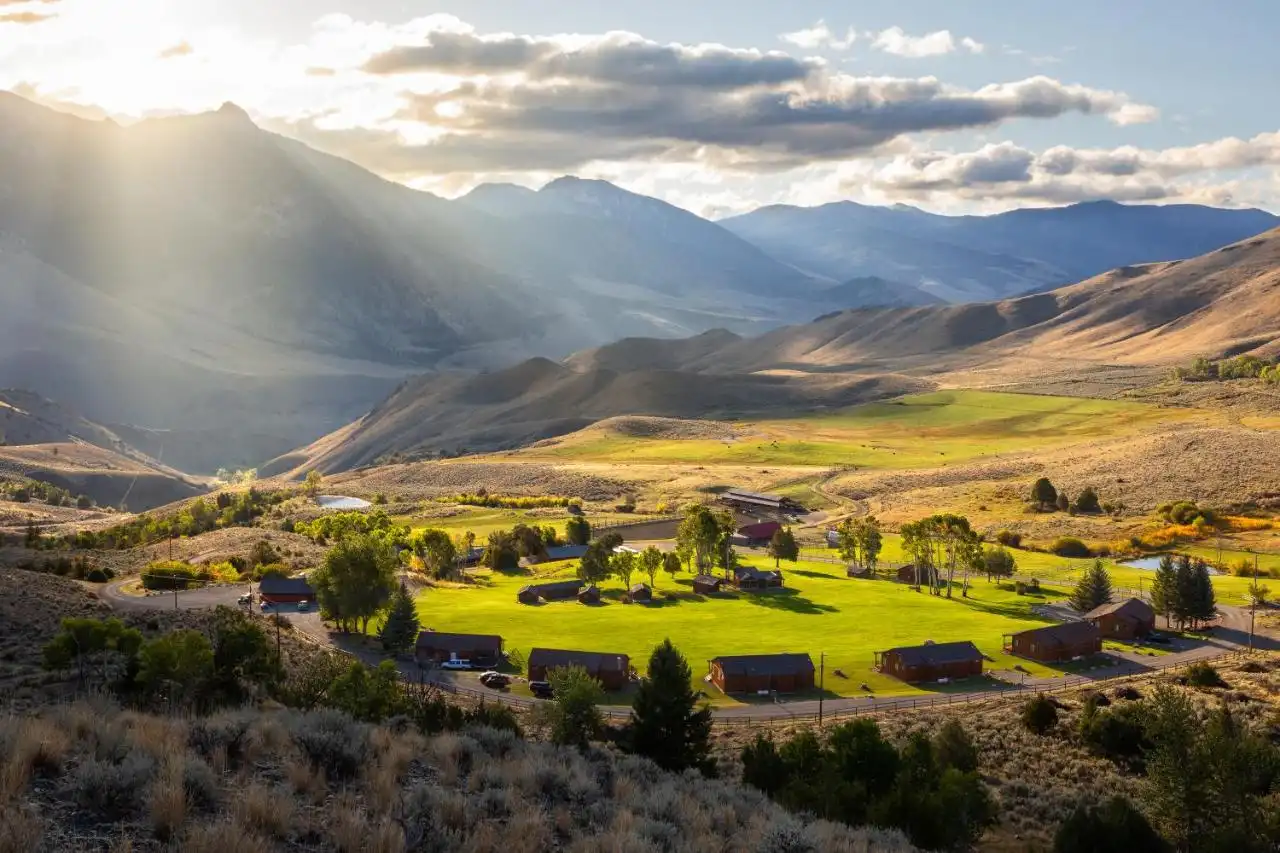 The pools overlook sweeping valleys and mountains, providing an ideal place to soak. There are places to pitch a tent along the trail if you'd like to camp at this clothing-optional hot spring, but keep in mind that campsites must be more than 500 feet from the hot spring itself.
This is quite a popular hot spring, so be prepared to encounter nude bathers. If others are wearing swimsuits, you may want to wear yours too to avoid any awkward moments.
3. Reykjadalur Hot Springs, Iceland
In general, Iceland has a much more relaxed attitude towards public nudity than other countries. This is largely due to the fact that there is such a strong public pool and hot spring culture, thanks to the extensive geothermal activity on the island.
Although there are no specific nude hot springs in the country, one of the best places to strip down is Reykjadalur Hot Springs, where you'll be required to shower in the nude before entering the hot springs anyway.
Most hot springs in Iceland, including the Blue Lagoon, require nude bathing beforehand to guarantee cleanliness. This is because there is no chlorine in the majority of Icelandic hot springs and public pools.
You can reach Reykjadalur Hot Springs via a hike that begins near the town of Hveragerði. Not all sections of the hot springs are safe for bathing, and their temperatures can vary according to the time of year. Always double-check that an area is safe to enter before jumping in.
According to Iceland Trippers, the best time to visit is during the summer and early fall, as Iceland can become quite a hostile environment during the winter. This is quite a busy destination so make sure to arrive early in the morning, or around midnight during the eternally bright summer months.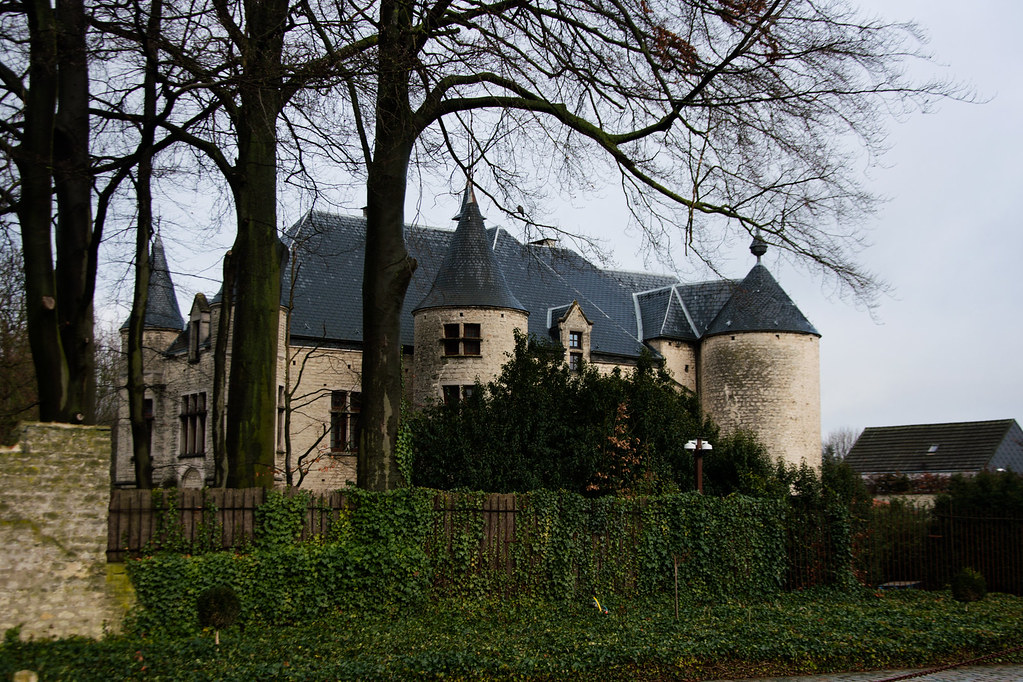 Set on a tranquil castle estate in the Belgian countryside, just a short distance from the city of Brussels, Thermae Boetfort offers the ultimate relaxing experience.
There are two wellness centers where visitors can enjoy several saunas, swimming pools, steam baths, relaxation rooms, and the European sauna ritual known as Aufguss.
Clothing is worn in most pools at the resort and is optional during massages. However, nudity is required in Moenia, also known as the nude area of the castle.
You'll find a swimming pool, two hot tubs, a relaxation bath, a cold plunge pool, and a variety of relaxation rooms in the section, plus several warm and cold showers. In other areas of the estate, visitors can choose whether they wear swimwear or not.
Our Pick
If you would prefer not to come face-to-face with nude bathers, you should opt to visit the area known as Curia, where swimsuits are mandatory. However, they must be tight and short so as to keep up with hygiene regulations.
Thermae Boetfort also serves as a hotel with lavish accommodation options, has a spa on-site with a range of treatments available, and features a bar and restaurant.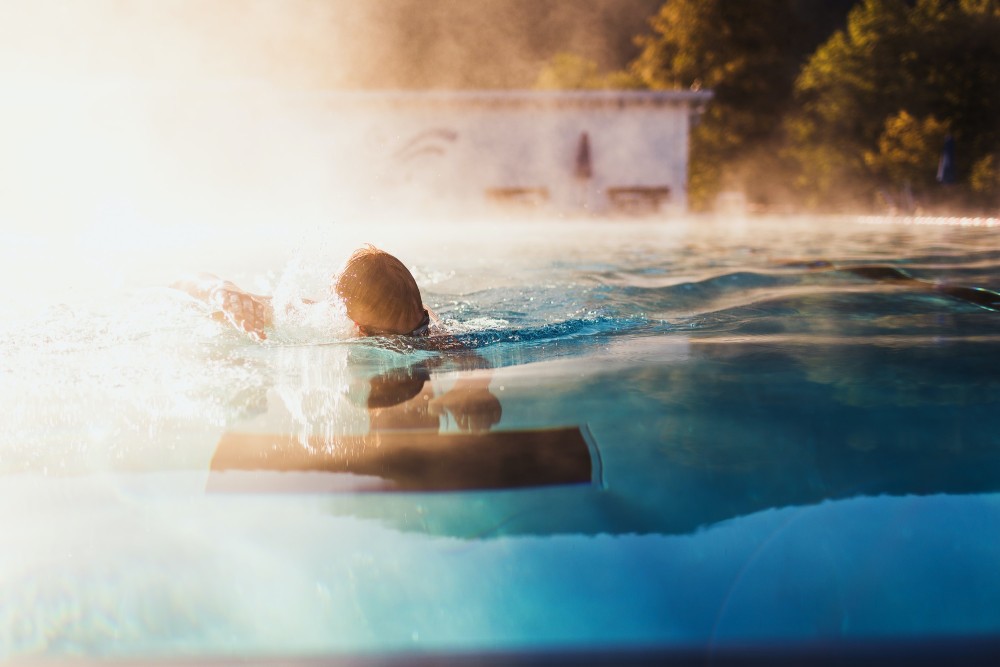 Desert Reef is one of Colorado's most popular hot spring facilities.
Located near the city of Florence, the establishment is clothing optional at all times except Fridays between 10 a.m. and 7 p.m., when swimsuits are required. This would be the best time to visit if you don't want to mingle with nude bathers or strip down yourself.
Men are welcome to use the hot springs, but they must be accompanied by a partner or a female in order to use the hot springs during the clothing-optional hours. During those hours, the facility is only open to those older than 18 for safety reasons.
Desert Reef was originally built in 1986 and underwent renovations in 2022. Today, it is a relaxing day-use facility and lodge where you can choose to stay overnight.
There are both weekday and weekend passes available, with discounts on offer for military personnel and veterans.
There's a total of five pools on the property, the biggest of which is 36' by 50' and holds over 40,000 gallons of water. Every pool is drained and cleaned each week on a Monday. Reservations are required in advance to avoid crowding, so be sure to call ahead!
Regarded as "heaven on earth", Felsentherme is located in Bad Gastein, Austria. The facility is home to both a rejuvenating spa section and a pool section for family fun, and it also contains a fitness and wellness area.
The open-air hot springs give visitors access to picturesque views of the Hohe Tauren mountains while the hot spring pool is located indoors and boasts views of the Gastein ski slopes. There are also eight different saunas and steam rooms to choose from.
The Austrian hot spring that feeds the waters used in the pools features a temperature of 44.3 degrees Celsius (around 111 degrees Fahrenheit) and the water is enriched with minerals for the ultimate relaxing experience.
As is the case with most European establishments, clothing is optional in the spa section of Felsentherme, and you may even get funny looks if you try to wear a bathing suit into the saunas or steam rooms.
You can bring a towel with you to sit on and cover up with, but European patrons in general will think nothing of stripping off, so don't feel awkward!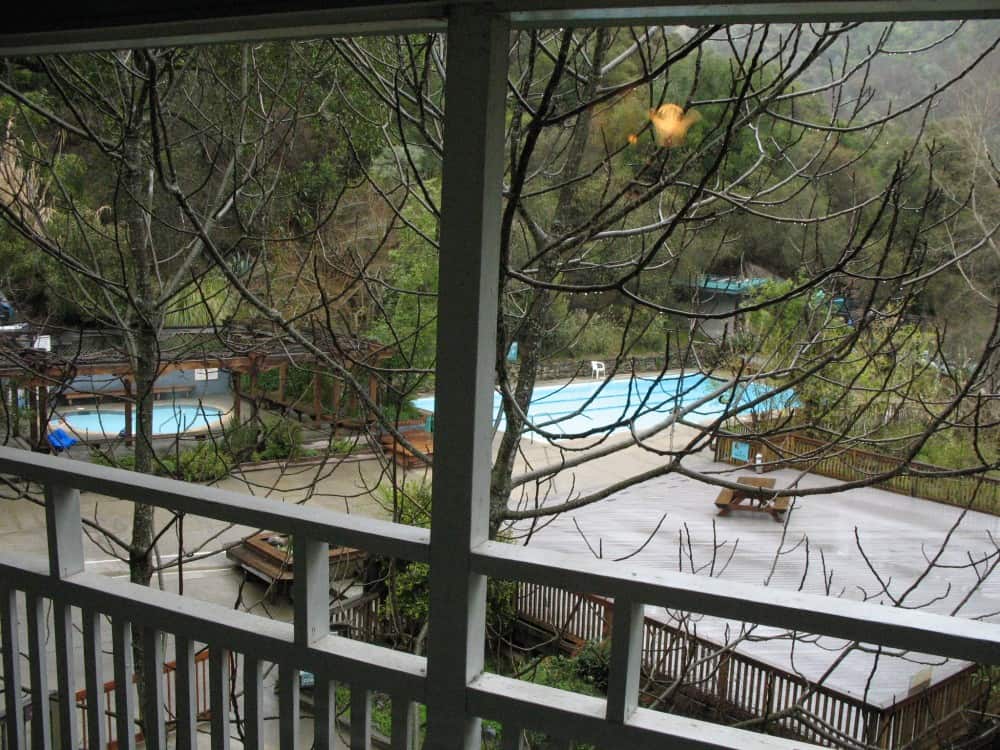 Located in sunny Northern California, Harbin Hot Springs is a well-known clothing-optional hot spring that is home to eight different thermal pools, all heated to different temperatures. You have your choice of soaking in the hot and steamy water or the chillingly cold plunge pools.
Along with the pool area, Harbin offers other wellness activities, including yoga classes and massage services. Hiking is also encouraged in the rugged hilly area, and there is a meditation garden, dry sauna, and guest event center on the property.
A digital detox is encouraged at Harbin, so the use of electronic items is restricted. Instead, guests are asked to bring along more traditional "devices", including books and journals.
Reservations are typically required, and you have the option of visiting just for the day or staying overnight in the property's caravans, cottages, or domes
Visitors can enjoy dining at the Dancing Bear Café, which predominantly offers organic, vegetarian meals with gluten-free options available. Guests are also welcome to bring their own food with them.
In addition to natural swimming, clothing-optional sunbathing is also available at the retreat.