With one of the smallest state populations in the U.S., the dry desert landscapes of Nevada promise quiet escapes and boast the greatest concentration of hot springs in the country.
With over 300 known hot springs within its borders, Nevada is home to more thermal pools than any other state in the U.S. Most of these hot springs remain in their primitive state and have experienced far less development than similar sites. As a result, Nevada is a fantastic destination for enjoying the traditional soaks of a hot mineral pool.
Despite having the most hot springs of any state, only about 35 of Nevada's thermal pools are accessible to the public and submersible for visitors. In some cases, the state's thermal pools can boast mineral compositions or high water temperatures unbearable to the human body. Therefore, visitors should practice caution before jumping into the state's hot springs.
This is everything you need to know about hot springs in Nevada, from which thermal pools are safe to swim in to the most peaceful desert oasis tucked away in The Silver State's less-visited corners.
Nevada Hot Spring Regions
With so many hot springs in the state, a thermal pool is never too far, regardless of where you are staying in Nevada. While natural springs are found throughout the Silver State, Nevada's springs tend to focus on three general regions.
Northern Nevada
Nevada's most significant concentration of hot springs is located north of the I-80. Home to primarily primitive pools, hot springs in the northern region are found across the width of the state but tend to focus more towards the east, where visitors can soak in natural thermal pools while enjoying views of the Sheldon National Antelope Refuge and the Black Rock Desert.
12 Mile Hot Springs (Primitive)
Baltazor Hot Springs (Primitive)
Black Rock Hot Springs (Primitive)
Bog Hot Springs (Primitive)
Double Hot Springs (Primitive)
Dyke Hot Springs (Primitive)
Greenhorn Hot Springs (Primitive)
Hand-me-down Creek Hot Spring (Primitive)
Lower Oxley Peak Hot Springs (Primitive)
Kyle Hot Springs (Primitive)
Leach Hot Springs (Primitive)
Macfarlane Hot Springs (Primitive)
Paradise Valley Hot Springs (Primitive)
Reese River Valley Hot Springs (Primitive)
Ruby Valley Hot Springs (Primitive)
Soldier Meadows Hot Springs (Primitive)
Trego Hot Springs (Primitive)
Virgin Valley Hot Springs (Community)
Central Nevada
Nevada's central region boasts the state's most diverse collection of primitive, community, and resort hot springs and is the best region to visit for a varied experience. Hot springs in this region are centered around Carson City near the western border and at the very center of the state near Austin.
Alkali Flat Hot Springs (Primitive)
Fish Lake Valley Hot Well (Primitive)
Lee Hot Springs (Primitive)
Monitor Valley Hot Springs (Primitive)
Spencer Hot Springs (Primitive)
Steamboat Healing Center and Spa (Community)
Warm Springs (Community)
Southern Nevada
The nearest hot springs to Los Vegas, Nevada's southern region is home to a small collection of primitive pools, all of which can be found along the idyllic shores of the Colorado River and in the Lake Mead National Recreation Area.
Ash Meadows (Primitive)
Ash Springs (Primitive)
Blue Point Springs (Primitive)
Boy Scout Canyon Hot Springs (Primitive)
Crystal Springs (Primitive)
Gold Strike Hot Springs (Primitive)
Rogers Warm Springs (Primitive)
Bailey's Hot Springs (Community)
The Most Popular Hot Springs in Nevada
Gold Strike Hot Springs
One of the most rustic primitive pools in Nevada, the Gold Strike Hot Springs is tucked away in the countryside along the Colorado River east of Boulder City.
Requiring a strenuous three-hour hike to access, Gold Strike Hot Springs are under-traveled compared to other thermal pools in the area but are also much more rewarding when undertaken.
Featuring several mineral pools, the hot springs typically average between 100- and 106 degrees Fahrenheit throughout the year, which can be tempered by a quick dip into the Colorado River to deliver an enhanced soaking experience of variable temperatures.
Visitors are warned against visiting this site in the summer as the arduous hike can be trying in the summer heat. In addition, the springs themselves can reach unbearable temperatures of up to 115 degrees Fahrenheit during the warm months.
Virgin Valley Hot Springs
Located at the Virgin Valley Campground in the Sheldon Mountain National Wildlife Refuge, the Virgin Valley Hot Springs offer a lightly developed thermal pool with water temperatures slightly cooler than other springs in the state.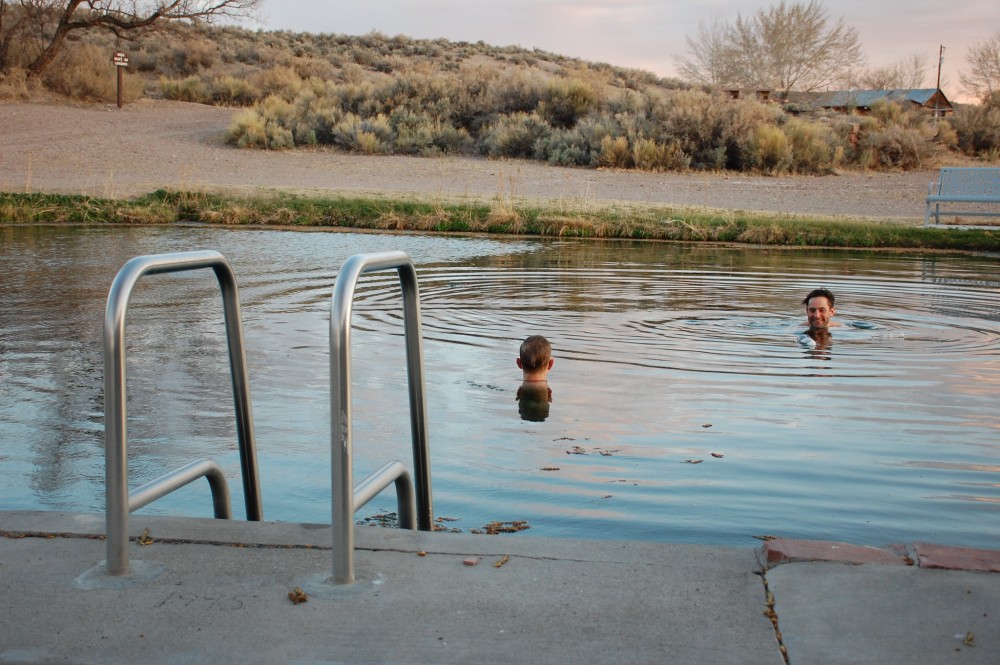 Averaging 90 degrees Fahrenheit throughout the year, the Virgin Valley Springs misses the minimum 95-degree waters that define hot springs and, as such, are technically only considered warm springs. Still, the springs provide a comfortable soaking experience and a cool escape from the summer heat.
First established in the 1930s, the Virgin Valley Hot Springs features essential amenities such as bathrooms and changing rooms and 900 protected square miles home to many local wildlife species.
Carson Hot Springs Resort
Providing a full-service stay near Carson City, the Carson Hot Spring Resort has been a staple in the state since they were first discovered by settlers in 1849.
However, the springs have a history that predates this first European establishment and was frequented by Washoe Indians long before European explorers even landed in the Americas.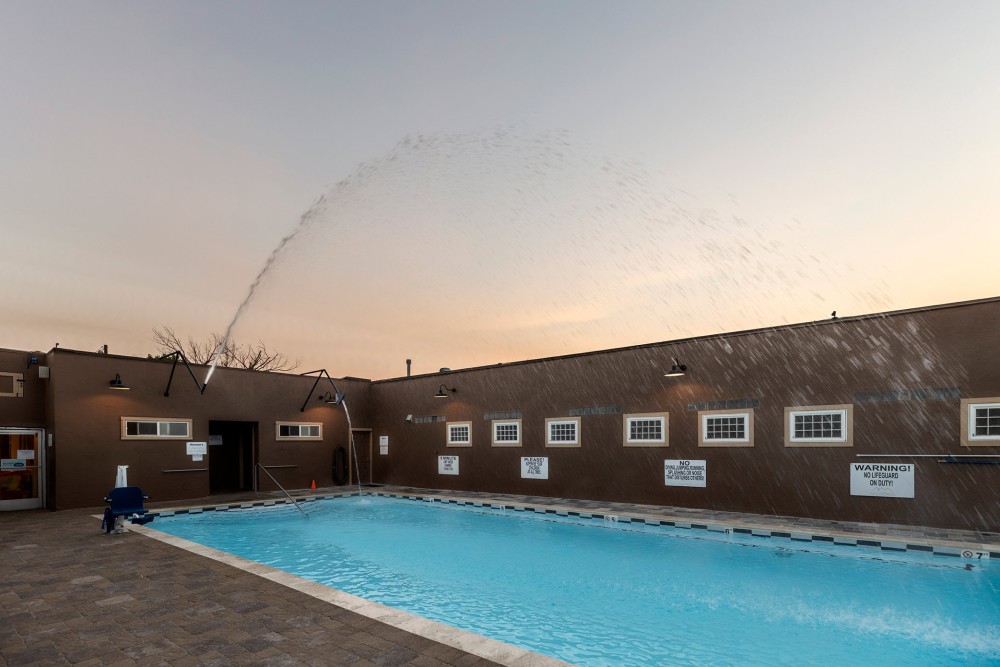 Today the Carson Hot Springs Resort boasts one of the most luxurious soaking experiences in the state. It features opulent onsite lodging, a fine dining restaurant, and several entertainment events and packages.
Nevertheless, like the early days of the settlers, the most significant draw to the resort is the eponymous springs, which the facility provides several different pool and bath options. Upon extracting from its source, the spring's waters average 121 degrees Fahrenheit but are brought down to average between 93 and 104 degrees for a comfortable swim in the site's indoor and outdoor pools.
Types of Hot Springs in Nevada
While each of Nevada's many thermal springs boasts a unique visitor experience, the state's hot springs can typically be categorized according to three distinct varieties. They can be differentiated based development of the site and the amenities it provides.
Primitive Hot Springs
The most abundant variety of hot springs in Nevada, primitive pools are the most natural thermal pools in the state and feature minimal to no development. As a result, these hot springs are some of the most popular respites for visitors to escape from Los Vegas' heavy crowds as they explore some of the Silver State's most preserved regions.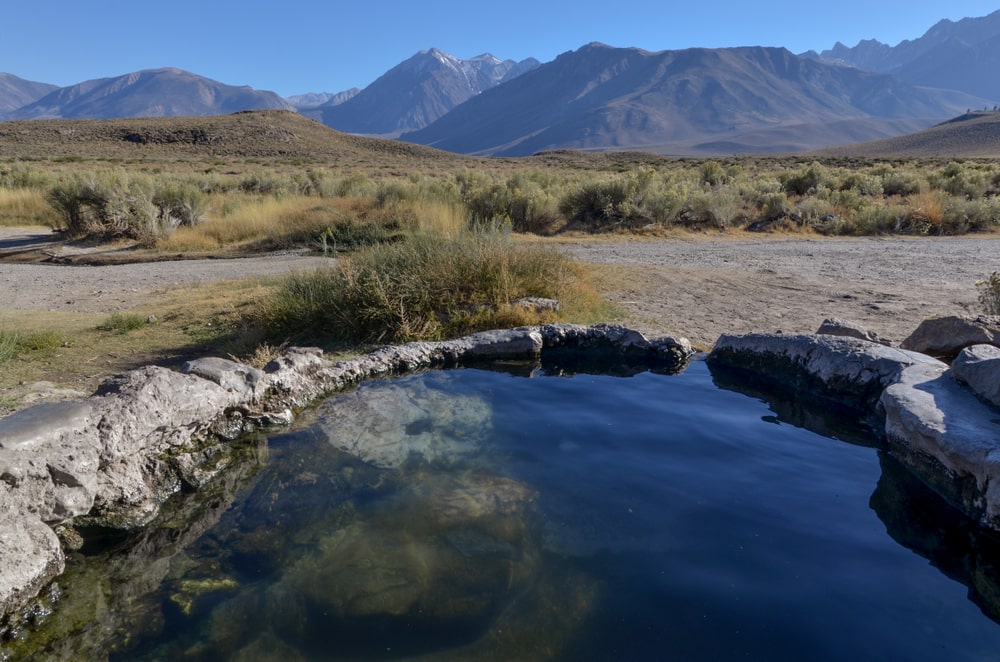 Nevada's primitive pools are often isolated in the state's countryside, tucked away from the cities and towns of the region, and often require long or strenuous hikes to reach. As such, they are also the most rewarding primitive pools and feature high mineral concentrations ideal for soothing well-worn hiking muscles.
Additionally, as isolated thermal baths unregulated by any formal body, these primitive hot springs are free to access. However, this also means they feature no onsite amenities or maintenance, and each visitor should practice caution before entering the pool.
Overall, Nevada's primitive pools are fantastic destinations for relaxing after a long hike through the countryside or for visitors seeking a traditional soaking experience deep in the state's desert landscapes.
Community Hot Springs
Nevada's community hot springs are the ideal alternative for visitors seeking a safe soaking experience while enjoying an authentic rustic hot spring. These community springs feature basic amenities such as maintained swimming facilities, onsite changing rooms, and bathrooms. Additional onsite services can include dining restaurants and spa services, but these vary between community spring complexes.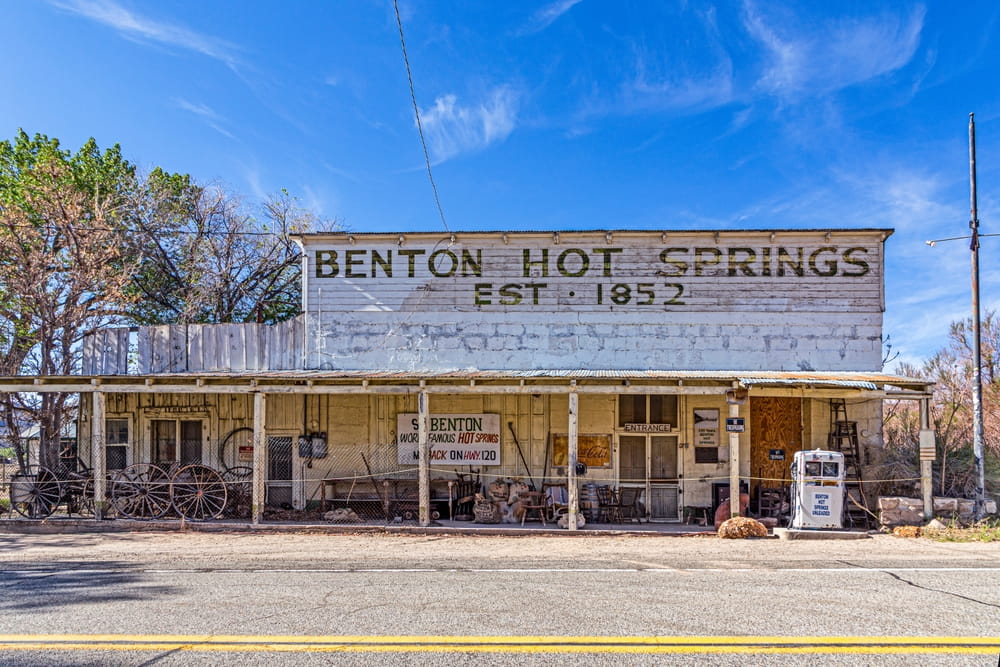 Requiring small admission fees to access, a maintained community hot spring provides the safety and comfort of a hot spring resort while boasting the tranquil setting and traditional ambiance of a natural primitive pool accentuating the subtle atmosphere of Nevada's rugged landscapes.
Hot Spring Resorts
The top-of-the-line luxury hot spring experience in Nevada, hot spring resorts offer full-service amenities and comforts of an enhanced vacation and relaxing retreat. These onsite amenities often include various dining facilities, spa services, luxury lodging, and several wellness services.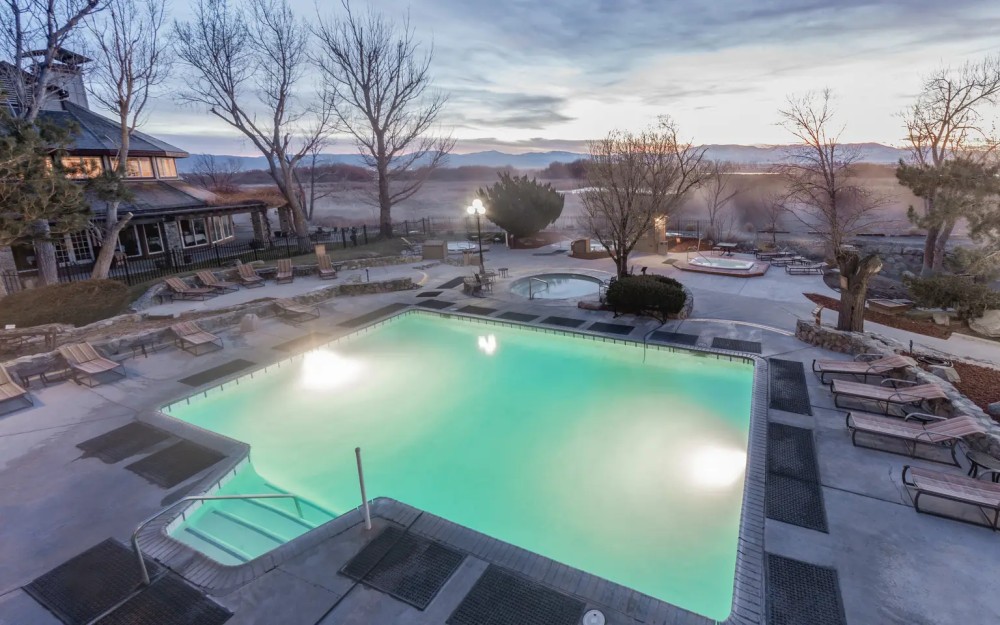 Furthermore, for visitors seeking a further exploration into Nevada's many wonderous attractions, hot spring resorts will often plan out a full travel itinerary complete with offsite excursions and in-depth insights into the history and natural marvels of the region.
But of course, the most significant draw to these hot spring resorts are their eponymous thermal pools. These luxury vacation rentals and hotels offer unique soaking experiences and several ways to enjoy their natural mineral waters, from private soaking baths to family-friendly pools.