Known for its dry desert climate, rugged landscapes, and diverse ecosystems of mountains and forests, Arizona attracts visitors each year for its promises of grand southwestern adventures and the enticement of exploring the wonderous Grand Canyon.
Still, while Arizona is often envisioned as a rough landscape, the state can also be a spot for finding tranquility. And there is no better place to find bliss than at one of the many hot springs spread throughout the state like desert oases.
Among its diverse topography, Arizona is home to seven volcanoes and one of the most active volcano fields in the lower 48 states. However, while many of the state's iconic hot springs can be attributed to this geothermal activity, not all of Arizona's thermal pools are directly caused by it.
In fact, Arizona features some of the largest and hottest non-volcanic hot springs in the world and is home to several different varieties of natural pools, each offering its unique benefits and soaking experiences.
From a lavish oasis resort to a tucked-away sulfur spring, this is everything you need to know about hot springs in Arizona.
Arizona Hot Spring Regions
Hot Springs can be found scattered throughout the state of Arizona. Unfortunately, not all regions have thermal pools that are considered swimmable.
Most of the state's celebrated hot spring destinations are found in three specific areas— southeastern Arizona near Tuscan, central Arizona near Phoenix, and the state's northeastern border near Los Vegas.
Southeastern Arizona
Arizona's southeastern corner, just outside Tuscan, offers visitors one of the state's most significant concentrations of community hot springs while providing a small selection of primitive pools and resorts for a diverse soaking experience.
Most hot springs in this region are centered around the small community of Swift Trail Junction and offer an authentic hot spring experience in a traditional small Arizona town. Visitors also have convenient access to nearby natural attractions, including Mt. Graham hiking trails, Coronado National Forest, and Apache National Forest.
Essence of Tranquility (Resort)
Hannah Hot Spring (Primitive)
Hot Well Dunes (Community)
Kachina Mineral Springs (Community)
Clifton Hot Springs (Community)
Central Arizona
The hot springs in central Arizona are all accessible from Phoenix and are the most convenient thermal pools for visitors staying in the state capital. This central region offers a perfect blend of primitive, community, and resort hot springs and promises an experience perfect for everybody.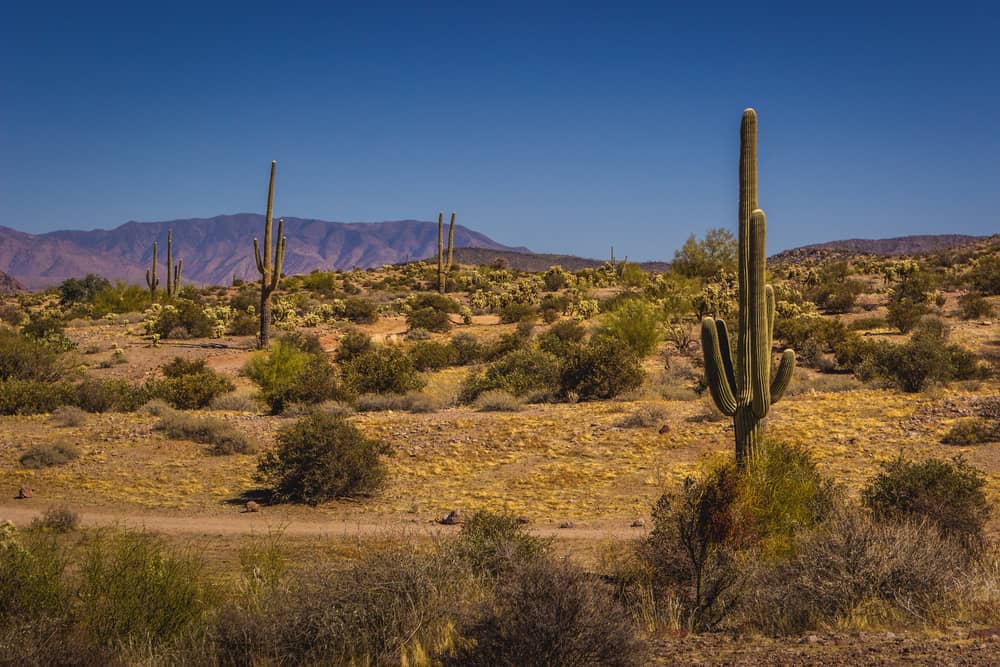 Castle Hot Springs (Resort)
El Dorado Hot Springs (Resort)
Verde Hot Springs (Primitive)
Turkey Hot Spring (Primitive)
Sheep Bridge Hot Springs (Community)
Northwestern Arizona
The hot springs in Northwestern Arizona are the ideal option for visitors exploring the state's more natural thermal pools. Home to four primitive hot springs, this corner of the state promises plenty of exciting hikes and outdoor adventures that only heighten the soaking experience while soothing well-worn muscles.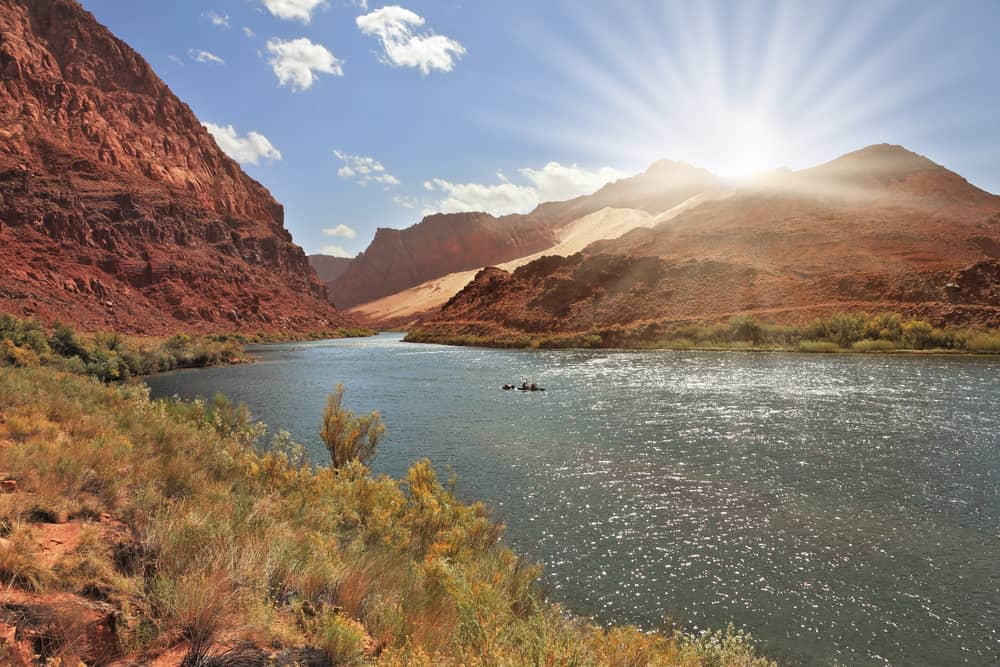 Kaiser Hot Spring (Primitive)
Ringbolt Hot Spring (Primitive)
Lost Man Hot Spring (Primitive)
Gold Strike Hot Spring (Primitive)
The Most Popular Hot Springs in Arizona
Ringbolt Hot Spring
Also known as Arizona Hot Spring, the Ringbolt Hot Spring is one of the most popular thermal pools in the state and is tucked away in a secluded corner along the Arizona-Nevada state border.
The primitive pool is a favorite among adventure seekers and requires a six-mile loop hike to access. The trail starts a few miles outside Boulder City and is considered an intermediate trek.
Those willing to venture the arduous journey are rewarded with four thermal pools with temperatures that typically range between 100- and 106 degrees Fahrenheit. The springs are surrounded by towering canyon walls and provide breathtaking views of the nearby landscape and Colorado River.
Located within the Lake Mead National Recreation Area, the Ringbolt Hot Springs is a fantastic way to embrace the soothing powers of the natural waters while exploring Arizona's picturesque corners. Visitors should plan their visit between October and May as the trail is closed during summer for extreme heat.
Kachina Mineral Springs
A community hot spring located near Safford in Arizona's southeastern corner, the Kachina Mineral Springs is a fantastic way to escape the crowds while enjoying the soothing waters of an authentic hot springs in a traditional Arizona setting.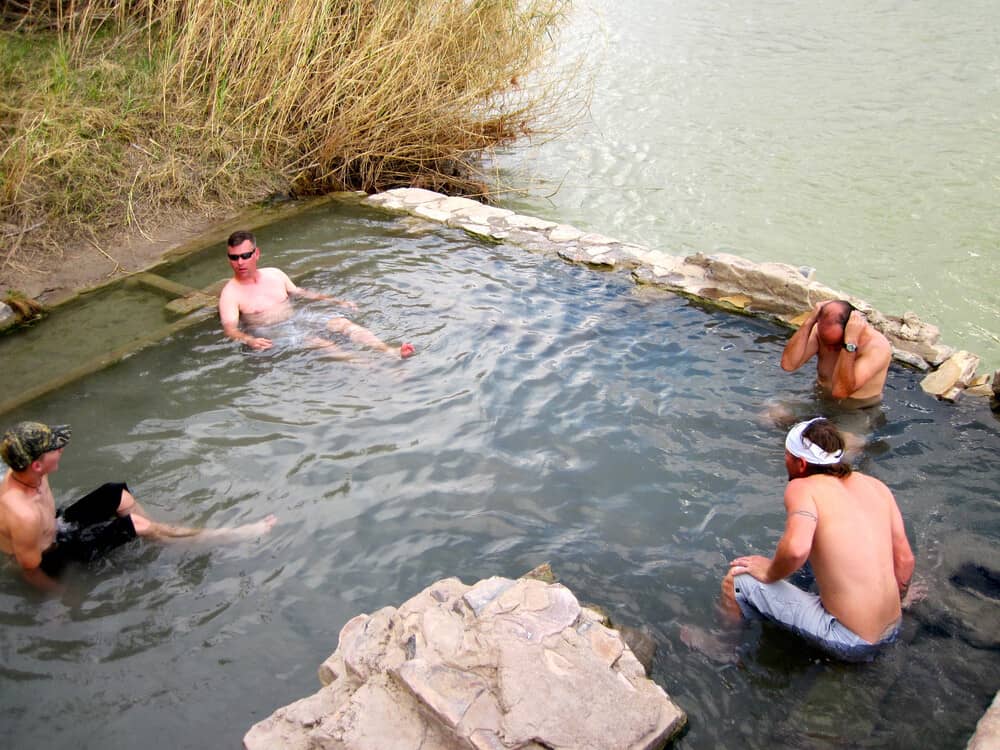 Kachina Mineral Springs operates as a full-service day spa and offers massage and reflexology services along with its tranquil soaking baths. It's the perfect facility for unwinding after a day of exploring the region's natural attractions while finding bliss in the complex's soothing waters.
The baths feature a Roman-style design and temperatures that average at about 108 degrees Fahrenheit. The baths are offered in various sizes and are available for solos, couples, and even small families.
The Kachina Mineral Springs is a favorite hot spring experience in Arizona for escaping the crowds of the busier resorts while embracing the quaint simplicities of Safford's traditional small-town charms.
[lasso ref="springhill-suites-thatcher" id="2851″ link_id="1026750″]
Castle Hot Spring Resort
One of Arizona's most lavish hot springs experiences, the Castle Hot Spring Resort first opened in 1896 and has enticed visitors to its tranquil springs for over 120 years.
Located just outside Phoenix, the hot springs feature water temperatures of 120 degrees and are heated by natural geothermal processes beneath the nearby mountain. As a result, the hot springs are the hottest known non-volcanic spring in the world and are known for their therapeutic properties and crystal-clear mineral-rich waters.
While the springs themselves are one of a kind experience, the complete luxury of the facility's additional services and amenities make the resort a must-visit attraction when traveling to Arizona.
These additional comforts include a full-service stay with many onsite accommodations, extensive spa services, and plenty of fine dining and off-site excursion opportunities.
Types of Hot Springs in Arizona
Arizona features one of the most significant concentrations of diverse hot springs in the U.S. Whether they are heated by volcanic activity or other geothermal processes underneath the earth, each of the state's thermal pools provides a unique soaking experience. Arizona hot springs are classified according to the amount of development and amenities featured onsite.
Primitive Hot Springs
Featuring minimal to no onsite development, primitive hot springs promise visitors the most unobstructed experience of a thermal pool in its most natural state. Left to be managed by their natural processes, most primitive hot springs are tucked away in Arizona's preserved corners and typically require a moderate to strenuous hike.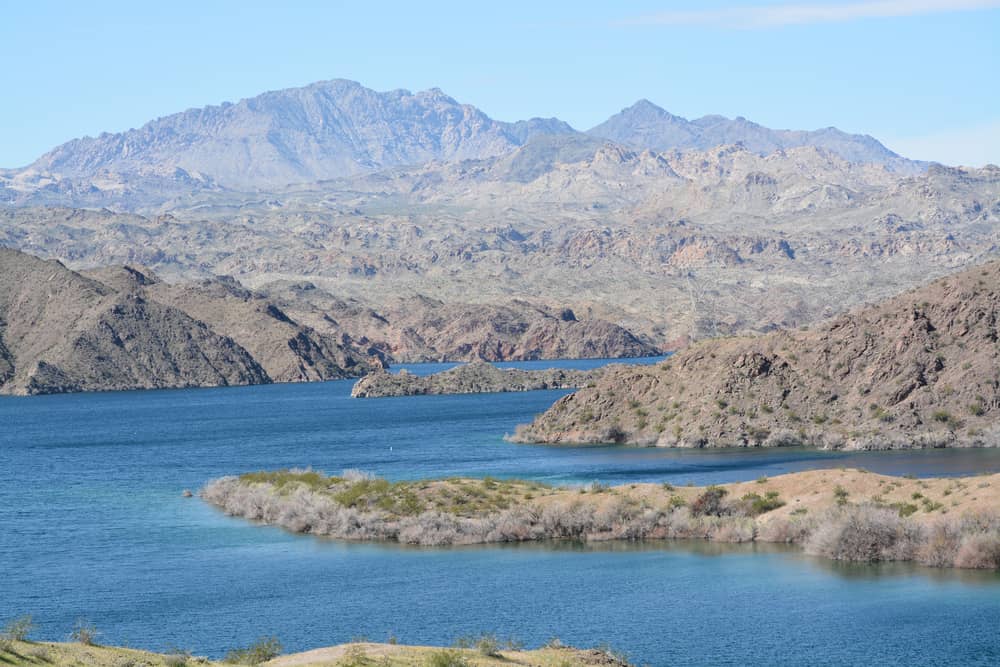 Additionally, thanks to their unregulated nature, primitive hot springs are free for visitors to enter, making it a cost-effective and rewarding way to immerse in the state's thermal pools. However, it is essential to be informed before visiting these independent pools, as not all of the state's hot springs are swimmable.
Nevertheless, few things are more relaxing and rewarding than dipping your toes in the warm mineral waters of a hot spring in one of Arizona's naturally preserved destinations. Especially after braving the state's rigorous landscapes to reach it.
Community Hot Springs
While not much more built up than the primitive pools, community hot springs typically serve Arizona's smaller townships and provide visitors with a traditional soaking experience featuring only base amenities.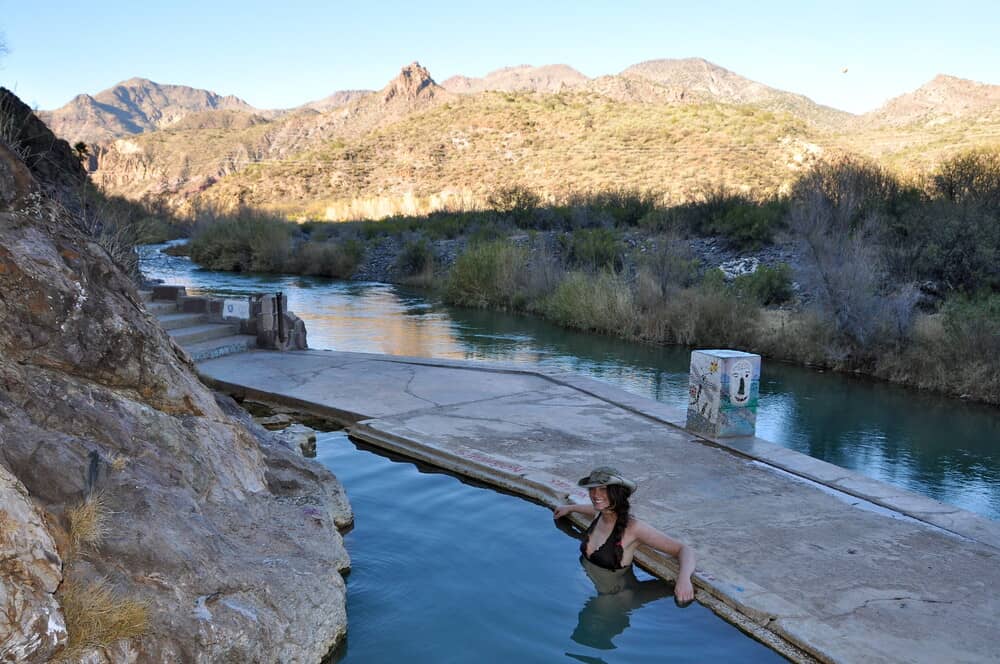 These onsite services frequently include changing rooms, bathrooms, and other base comforts to maximize the relaxing and soothing properties of the pools themselves. But of course, these additional comforts also come with a small fee that goes towards maintaining the safe and calming nature of the site.
Community hot springs are the best option for visitors seeking an authentic Arizona hot springs experience while enjoying the comforts and conveniences of a managed site. These thermal pools promise relaxation while visitors enjoy the state's picturesque landscapes.
Hot Spring Resorts
Promising a myriad of onsite services and amenities, Arizona's hot spring resorts offer guests a soaking experience lavished with additional luxuries and comforts. These maintained facilities are the best hot spring option for visitors seeking a full-service stay while taking advantage of the state's natural healing waters.
Arizona's hot spring resort options often offer additional services, including onsite lodging, extensive spas, and plenty of excursion options perfect for exploring the region's idyllic topography.
Whether seeking the calming treatments of the resort's spa or the adventure-seeking thrills of an off-site excursion, all visitors at these hot spring resorts will find bliss at the facility's eponymous thermal pools while soaking in some of the state's most beautiful hot springs.
However, as the most popular method for exploring Arizona's thermal pools, these resorts are often much more crowded than the community or primitive option. As a result, visitors may have to share their comfort with other guests.