When we mention Mexico, some of the things that pop up in our minds are the Mayan temple ruins, the amazing tropical beaches, and the fantastic Mexican cuisine, to name a few. However, the country is home to some of the best hot spring areas in the world.
We made a list of the most highly-rated hot springs in Mexico, and we'll give you some basic information about them.
Best Hot Springs in Mexico
Grutas Tolantongo
Grutas Tolantongo is one of the most, if not the most, popular hot springs in Mexico. With thermal pools, a thermal tunnel, a thermal river, and a cave, the place is simply beautiful.
To enter and enjoy this place, you only have to pay $9.54. This general entrance fee will give you access to the famous thermal pools, which is why Grutas Tolantongo is so famous. The pools are set along the face of the mountain, which guarantees you'll have a splendid view while soaking in the warm water.
These pools have a water temperature ranging from 96.8°F to 100.4°F. If you're fond of a cooler temperature, you can relax in the thermal river. It's cooler than the pools by a few degrees, reaching a maximum of 96°F.
You should know that the entrance fee you paid applies to the thermal river too, as well as the thermal cave and the pool, where you can swim and dive. An interesting thing about the cave and the swimming pool is that they both have waterfalls.
Quick Look
Guadalupe Canyon Hot Springs
Taking its mineral-rich and warm water from the Guadalupe Canyon, the Guadalupe Canyon Oasis Hot Springs is the best place to go if you want to relax in private hot tubs. The place is in the middle of a desert, and that's why oasis is the term that describes it the best.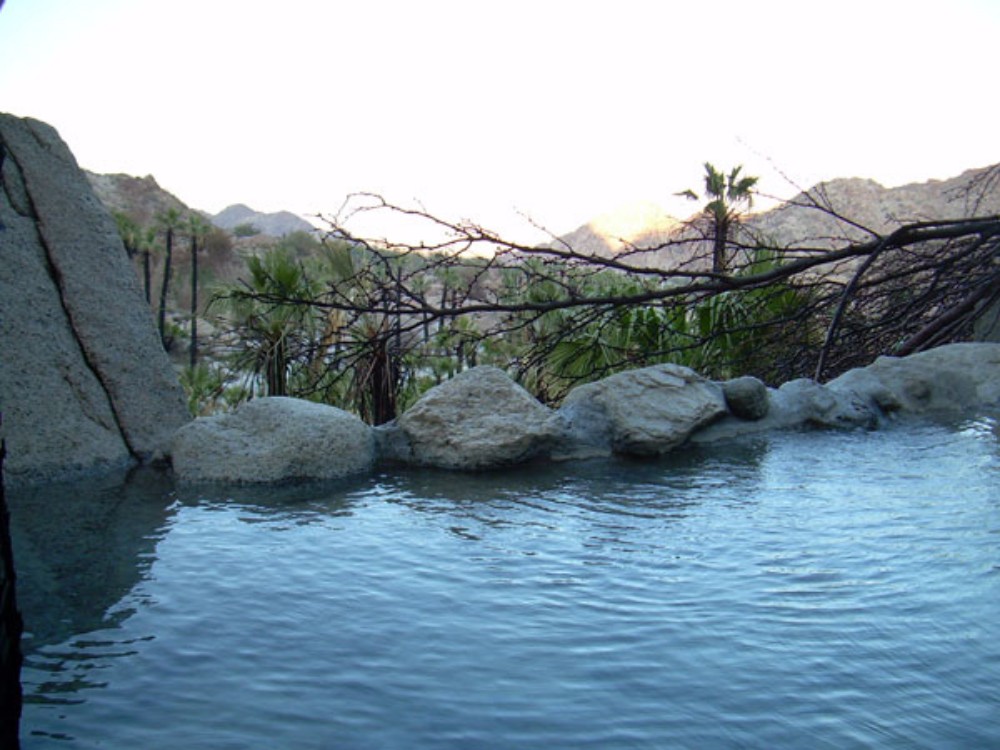 We recommend you reserve one of the Guadalupe Canyon Oasis 14 campsites if you want to spend quality time with your family or friends. Each of these campsites has a secluded private pool with a temperature of up to 125°F.
Besides the sulfurous-rich pool, you'll get a campsite equipped with picnic tables, barbeque, and other amenities.
The best part of visiting this place is that there are various available activities you can do besides relaxing in your private tub. Near the campsites, you can find multiple pools with cool water. So, if you and your family reserve a longer stay, you can hike to the cool pools and enjoy.
The other available activities include taking a mud bath and climbing up the Canyon. Guadalupe Canyon Oasis offers two therapeutic mud baths that take their warm water from the underground.
Quick Look
Escondido Hot Springs
Escondido Hot Springs is located only a 20-minute drive from San Miguel De Allende, about 180 miles north of Mexico City.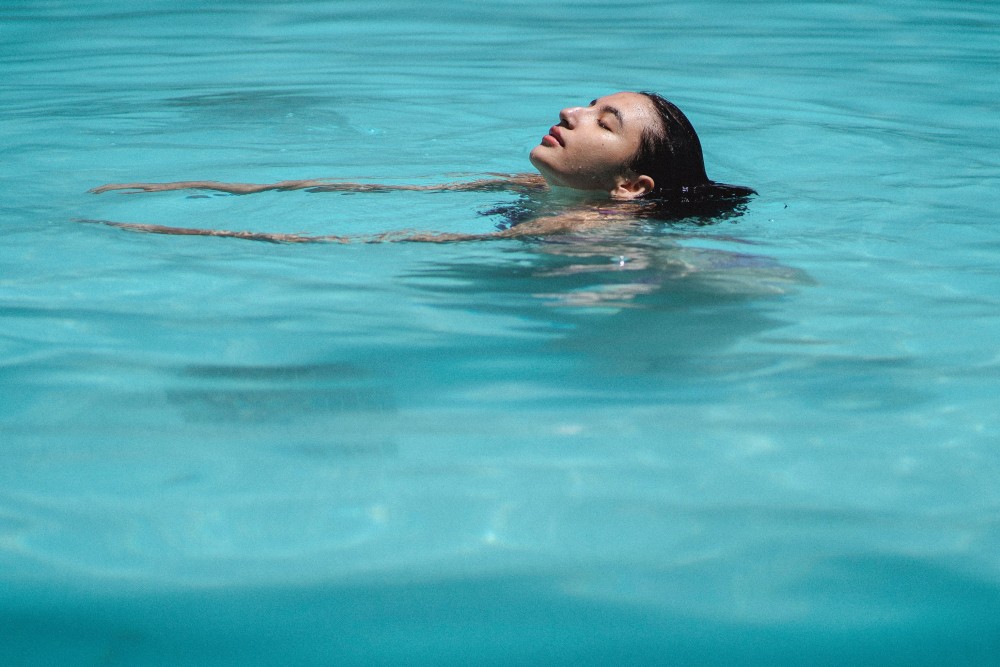 Escondido Place has open-air and indoor pools and even small pools for children. You can enjoy the therapeutic thermal waters for an entrance fee of just ten bucks and get a locker for free.
However, you'll have to bring your own lock or buy one from the local stores. Also, if you forget a towel, don't worry, as the place has towels for sale.
Escondido Place offers an extensive menu of spa treatments and massages at an additional cost.
If you want to stay overnight, you can book a room at Lila Hotel, which is next to the hot spring park, or for something more luxurious try the Nirvana Restaurant & Retreat which has its own thermal pools and spa on-site.
Quick Look
Our Pick
Santa Rita Hot Springs
Santa Rita Hot Springs, along with numerous other hot springs, are the natural wonders you can find on the Baja Peninsula. Baja California was formed as a result of seismic activity and volcanic eruptions that occurred thousands of years ago.
However, volcanic activity is continuing in this region, which continues to feed the many hot springs and geysers which have formulated natural thermal pools.
Santa Rita Hot Springs is located near Sol de Mayo, tucked in the canyons of Sierra de La Laguna. It's surrounded by palm trees giving you the feeling of being in a desert oasis.
The place has multiple pools with cool fresh water. However, the place is best known for its mineral-rich hot springs that have formulated relaxing natural tubs.
To enter the area for day use, you'll have to pay a $7.95 entrance fee. For camping, the fee is 250 pesos, or about $13.
Quick Look
Hot Springs The Huemac
Here we have an all-in-one place located in the Municipality of Tezontepec de Aldama in the State of Hidalgo, El Huemac is one of the best water parks in Mexico.
You can enjoy the relaxing Huemac Hot Springs while your children have fun in the small children's pools or take a turn on the adventurous slides.
El Huemac has two large family pools for swimming. Furthermore, it has two thermal springs that are free from sulfur and have a water temperature of about 107°F.
Quick Look
Los Azufres
The state of Michoacan offers a fantastic natural spa with hot springs called Los Azufres. It has multiple hot springs with water temperatures ranging from 86°F to 104°F.
As a tourist complex, Los Azufres offers several places you can book to stay overnight and relax with some of their spa treatments and massages.
You can reserve at Los Azufres Spa Natural, Quinta Los Azufres, and Club Tejamaniles.
Quick Look
Our Pick
Los Azufres Spa Natural
If you're planning to stay for several days in Los Azufres, you should check out the packages that Los Azufres Spa Natural offers.
The resort has multiple cabins that can accommodate 6-10 people, a cabin for five, and a cabin for two, with prices starting from $42 to $160 per person.
The price depends on the cabin type and the treatment package you choose. The place offers thermal or premier packages.
For instance, if you book a small cabin for two people and choose the thermal package, you'll pay $31.87 per person. However, if you choose the premier package, the same cabin will cost you $85 per person.
Los Azufres Spa Natural offers a fantastic 3-stage thermal treatment. First, you'll soak yourself in the thermal mud spring for about 15 minutes. The mud bath may have various benefits, including helping with cellulite and skin problems.
After soaking in the mud bath, you'll go to a steam room for about 10 minutes. This will increase your body temperature and may be helpful for circulation and getting rid of toxins.
The last stage is entering the hot spring. The place has multiple hot springs with different temperatures that may have antiseptic and therapeutic properties.