From miles of spanning coastlines to majestic mountains with elevated lakes and gorgeous valleys, Oregon is home to one of the most diverse natural landscapes in North America.
Along with its natural beauty and fertile lands, Oregon was a visage of serenity thousands of settlers dreamt of as they ventured on the daring Oregon Trail during the 19th century.
Nearly two centuries later, Oregon continues to attract millions of visitors each year, enticed by the state's rugged natural environments, breathtaking vistas, and calming retreats. Along with offering several outdoor adventure activities, Beaver State visitors are encouraged to slow down and unwind in one of the region's many natural hot springs.
Located along the American West Coast, Oregon is home to one of the country's most significant concentrations of hot springs.
With five active volcanic systems, these thermal pools are heated by natural geothermic activities beneath the planet's surface before being excreted into the ponds scattered throughout Oregon.
In total, approximately 26 of the state's hot spring destinations are open and accessible to the public, and each offers a unique experience for local visitors and international tourists.
From tucked-away natural springs high in the mountains to luxury thermal resorts in the heart of one of its bustling cities, this is everything you need to know about hot springs in Oregon.
Oregon Hot Spring Regions
Regardless of where you stay in Oregon, a natural thermal pool is never too far away. Scattered throughout the state, Oregon's hot springs tend to be concentrated in three specific regions.
The Cascade Mountains and Western Oregon
Boasting some of the state's most beautiful collections of pristine natural pools, community springs, and hot spring resorts, the Cascade Mountains is one of the most popular tourist destinations in Oregon and is home to the world-famous Willamette Valley wine country.
Lower Breitenbush Hot Springs (Primitive)
Cougar Hot Springs (Primitive)
Deer Creek Hot Springs (Primitive)
East Lake Hot Springs (Primitive)
McCredie Hot Springs (Primitive)
Paulina Lake Hot Springs (Primitive)
Umpqua Hot Springs (Primitive)
Wall Creek Warm Springs (Primitive)
Bagby Hot Springs (Community)
Jackson Hot Springs (Community)
Northeastern Oregon
Less touristed than the state's coastal regions, northeastern Oregon features some of the area's most beautiful vistas. Additionally, this region of the Beaver State also boasts a small collection of Oregon's most luxurious hot spring resorts for dipping into the prestigious waters.
Cove Warm Springs (Community)
Southeastern Oregon
Unlike the rest of the state, southeastern Oregon features a slightly flatter terrain and a desert climate. As a result, the region's extensive collection of primitive pool and hot spring resorts provide an even more rewarding experience as visitors submerge in the mineral waters to escape the dry desert heat.
Antelope Hot Springs (Primitive)
Barnes Warm Springs (Primitive)
Beulah Hot Springs (Primitive)
Borax Hot Springs (Primitive)
Borax Lake Hot Springs (Primitive)
Echo Rock Hot Springs (Primitive)
Fisher Hot Springs (Primitive)
Greeley Bar Hot Springs (Primitive)
Juntura Hot Springs (Primitive)
McDermitt Hot Springs (Primitive)
Mickey Hot Springs (Primitive)
Ryegrass Hot Springs (Primitive)
Snively Hot Springs (Primitive)
South Harney Lake Hot Springs (Primitive)
Willow Creek Hot Springs (Primitive)
Alvord Hot Springs (Community)
The Most Popular Hot Springs in Oregon
Umpqua Hot Springs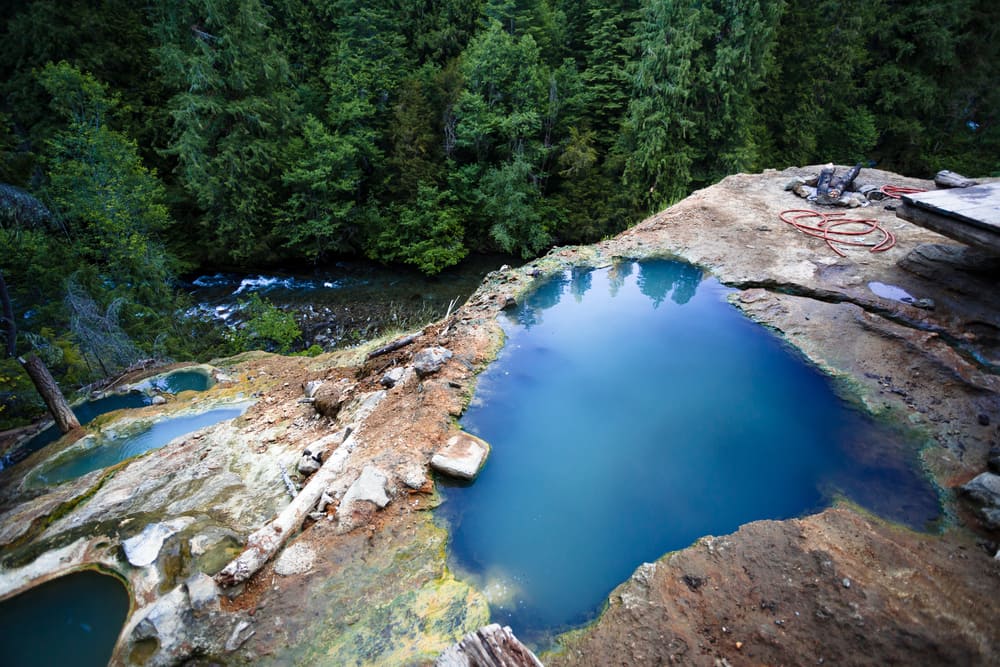 Also known as the Toketee Hot Springs, thanks to their situation near Toketee Falls, the Umpqua Hot Springs is one of the most beautiful and pristine of Oregon's thermal pools and is also one of the most accessible primitive springs in the state.
Despite its remote isolation 2,649 feet above sea level in the cascade mountains in southern Oregon, the Umpqua Hot Springs is actually relatively easy to reach by car and are regulated by the U.S. Forest Service as part of the Umpqua National Forest.
Costing a small $5 fee to access, the springs themselves only require a short 0.4-mile hike to reach. The springs are split into two distinct pools, averaging about 110 and 112 degrees Fahrenheit, and both provide panoramic views of the surrounding forest.
Visitors that wish to spend the night in the area can book a campsite at the nearby Toketee Lake Campground, located 3 miles from the springs.
Bagby Hot Spring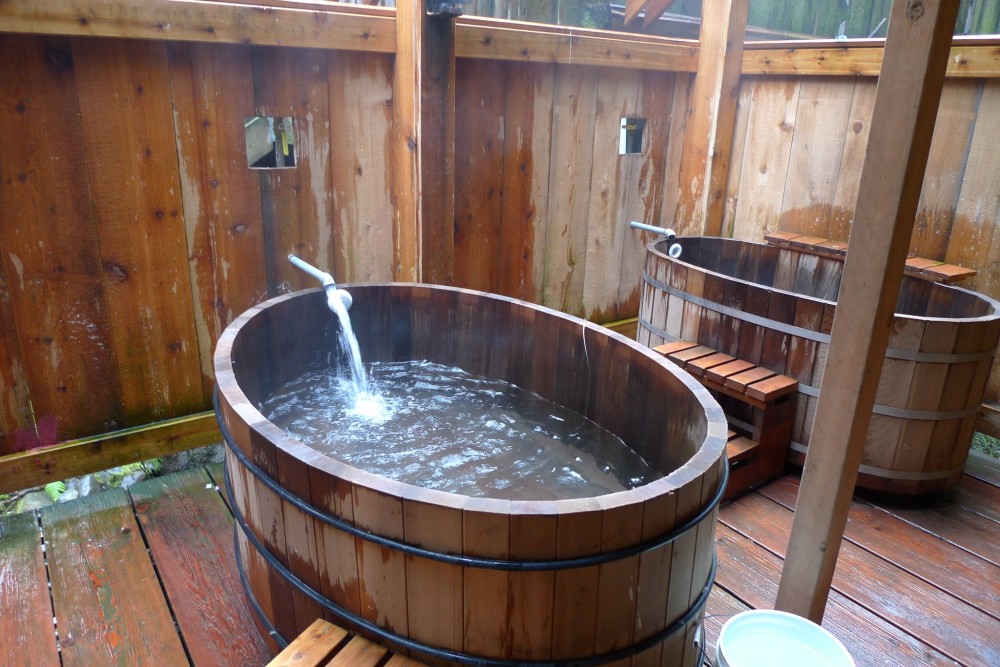 Combining a rustic location with three maintained bathhouses, Bagby Hot Springs provides one of the most authentic community hot springs in the pristine Mt. Hood National Forest.
First discovered in the 19th century by a local hunter, the Bagby Springs quickly became a popular destination for visitors seeking the healing waters. While the original buildings no longer preside in the area, a collection of modern bathhouses services the site and provides one of the best hot spring experiences in the state.
Each bathhouse is fed by three unique springs with water temperatures averaging 138-, 136-, and 120 degrees Fahrenheit. Luckily, all these springs are cooled before extraction into the bathhouses and provide a comfortable soaking experience.
Lithia Springs Resort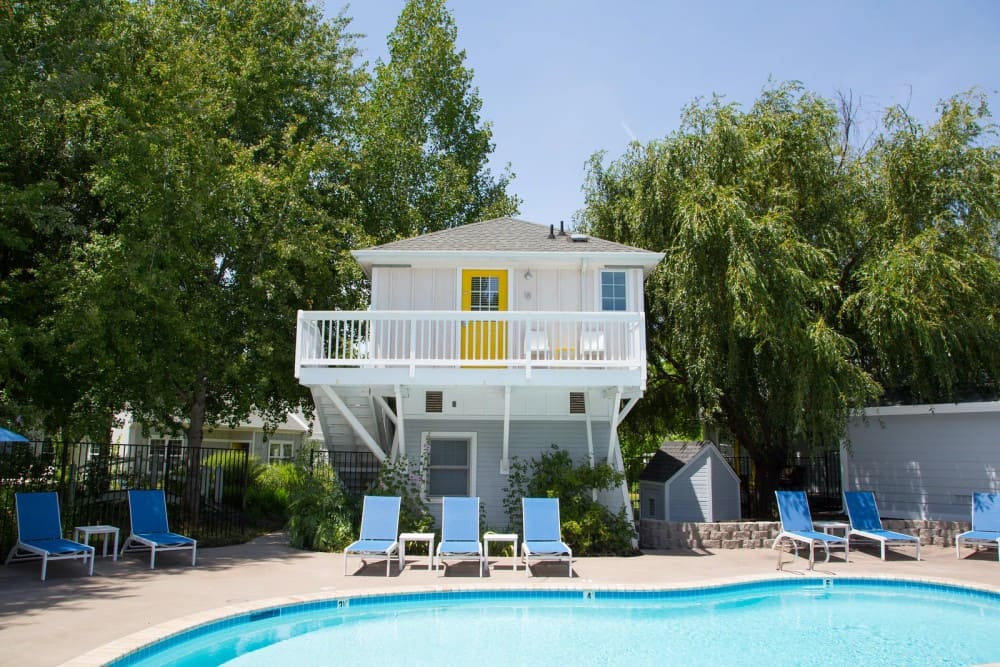 Providing full-service stays, mineral-rich waters, private soaking tubs, and a myriad of onsite amenities, the Lithia Springs Resort & Wine Garden is one of the most opulent hot spring resorts in Oregon.
Tucked away in the Rogue Valley mountains, the Lithia Springs is famous for their rejuvenating waters, which feature high mineral levels of sulfur, lithium, and soda. Along with its natural pools and soaking tubs, the resort also engages its healing water source for a wide selection of spa treatments.
Other onsite amenities offered at Lithia Springs include luxury accommodation in 38 diverse rooms, access to an extensive library, tea room, and koi pond. The resort also features its own wine garden, which enhances the site's calming ambiance by providing a varied selection of local and international wines.
Our Pick
Types of Hot Springs in Oregon
Oregon's hot springs can typically be classified according to the amount of development present at each sight and the availability of nearby amenities and services. While each of the state's thermal pools offers a unique experience, there are three general varieties visitors can submerge in.
Primitive Hot Springs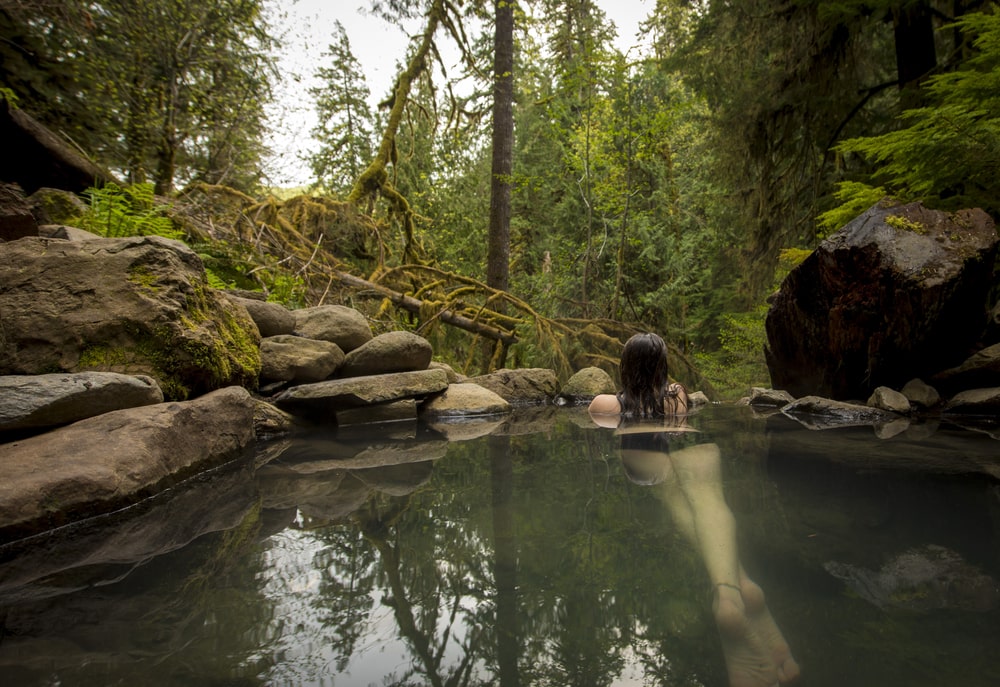 Primitive pools are the most pristine of Oregon's hot springs and feature little to no development. Often tucked away in the state's preserved corners, these pools go unregulated by public or private ownership and typically require a long or strenuous hike to access. However, as an unmaintained facility, primitive hot springs are also free to access.
Oregon's primitive hot springs are thermal pools in their most natural state. Occupying naturally occurring pools surrounded by thick foliage and breathtaking mountains, visitors to these mineral spring sites enjoy the healing waters in the same fashion once enjoyed by 19th-century settlers after their arduous hike across the Oregon Trail.
While today's visitors rarely venture from distances quite as far as the early settlers, they still find bliss as they soothe their well-worn muscles after trekking through Oregon's intrepid landscapes.
Community Hot Springs and Bathhouses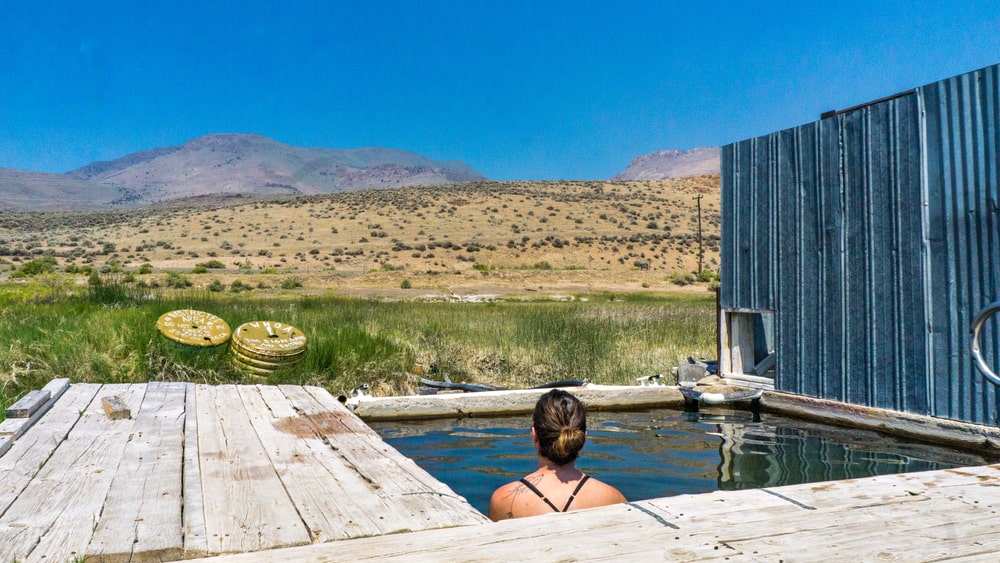 Oregon's community hot springs straddle the line between the state's primitive pools and hot springs resort by providing visitors with a safe and regulated environment for submerging while maintaining the simple, authentic charms of a rustic, small-town complex.
One of the best methods for enjoying the healing properties of the state's mineral springs, community hot springs boast basic comfort amenities, including maintained pools, public bathrooms, and changing rooms.
These facilities often require a small admission fee to access but provide a safe and serene soaking tub that enhances the pristine natural environments and traditional thermal pool setting.
Hot Spring Resorts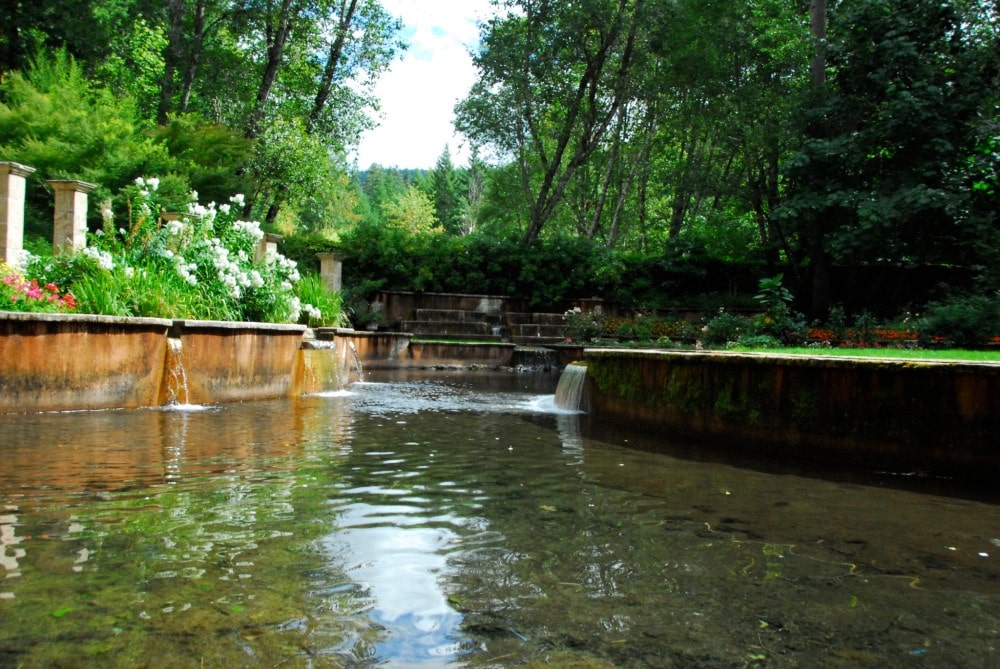 The most luxurious thermal pool variety in Oregon, hot spring resorts provide visitors a full-service complex for hosting their visit to the Beaver State, including unlimited access to their mineral springs, onsite accommodations, and a myriad of additional services such as onsite dining, extensive spa treatments, and concierge services.
Whether visiting these resorts as a day trip or booking an extended stay, these extensive complexes provide visitors with the most significant variation of soaking experiences. Often including several pools, baths, and natural springs with variable temperatures, hot spring resorts are the best thermal pool variation for finding simple bliss in the healing waters.