From top-tiered beaches to iconic landmarks and vibrant nightlife, Los Angeles entices visitors from around the world with the opportunity to rub elbows with the planet's rich and famous. And as a bustling metropolis of great diversity, the City of Angels is home to just about every variety of attraction and activity imaginable.
However, when planning a trip to the city, it is important to take a break from sightseeing and allot time for quiet relaxation. And there is no better way to relax in Los Angeles than by visiting one of the many hot springs featured both within its city limits and surrounding countryside.
Of California's 300 hot springs, many of the state's most beautiful and calming thermal pools are all located within a short drive from Los Angeles in the Southern region of the state for an easily accessible excursion of the region's curative mineral waters.
Whether you prefer a luxury spa treatment or the refined simplicities of a primitive thermal pool, these six hot springs near Los Angeles, CA, are the perfect attractions for escaping the bustling city life and finding quiet tranquility. (Distance from Los Angeles city center in brackets).
The Top 6 Hot Springs Near Los Angeles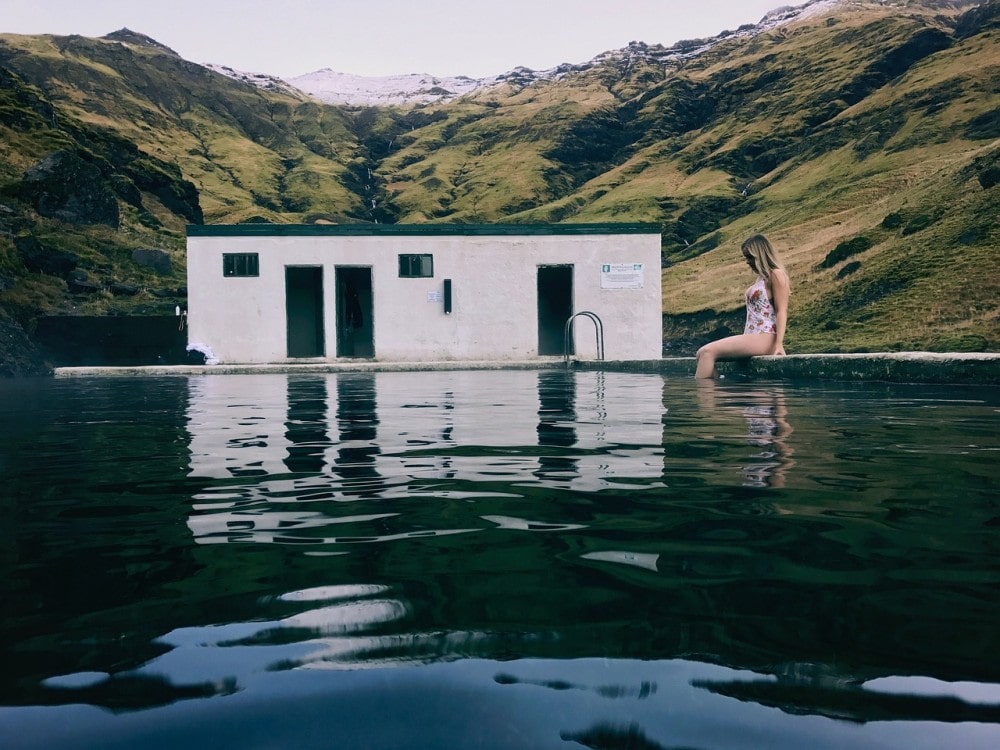 1. Beverly Hot Springs (4.2 Miles)
Offering a quick escape from the hustle and bustle of Los Angeles, visitors to the Beverly Hot Springs don't even need to leave the city limits to access the state's celebrated natural mineral spring waters.
Discovered in the early 20th century, Beverly Hot Springs Spa is located only 4.2 miles from downtown Los Angeles. It has been famous for over a century thanks to its mineral-rich waters sourced from a natural spring 2,200 feet below the earth's surface.
Today's visitors continue to engage the facility's waters in multiple soaking pools ranging from 96 to 105 degrees Fahrenheit. The spring water, famous for its high levels of iron, aluminum oxides, silica, and sodium carbonate, is renowned for its curative properties, and visitors tend to combine a soothing soak with one of the complex's many spa treatments.
Popular treatments provided at the spa include body scrubs, herbal rejuvenation massages, vitamin moisturizing massages, sugar polish treatments, and facials.
Our Pick
Hotel Normandie
Easy Access to Beverly Hot Springs
"Stylish lobby/seating area, friendly staff, good selection of wines for the happy hour. reasonable prices, comfortable, clean rooms."
View on Booking.com
2. Glen Ivy Hot Springs (57.5 Miles)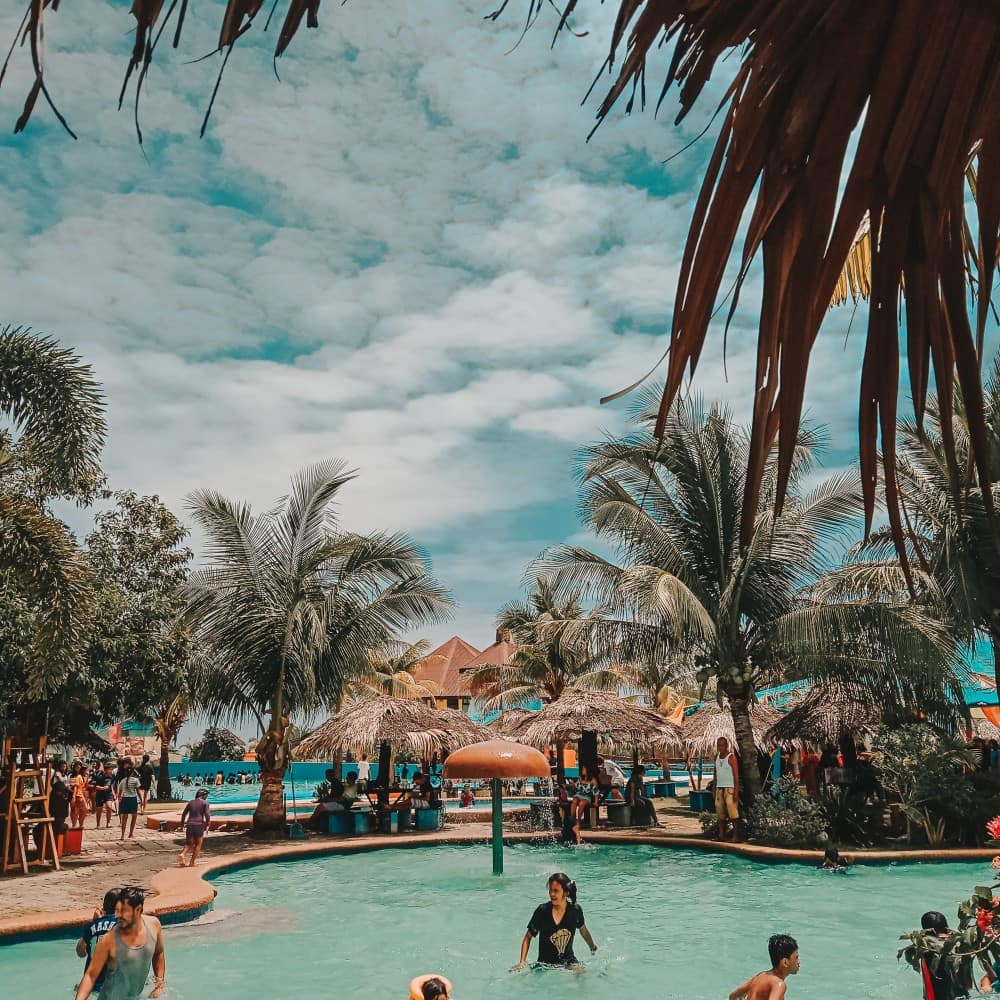 Located in Riverside County just outside Los Angeles, the Glen Ivy Hot Springs is one of California's most extensive hot spring resorts. It is an internationally celebrated destination renowned for its superior services and amenities.
While the rejuvenating properties of the complex's natural spring waters have been commercially celebrated since the 1860s, the current resort that operates the facility was only first established in 1977. Still, the full-service resort attracts over 200,000 visitors yearly and boasts many soaking opportunities and additional amenities.
The Glen Ivy Hot Spring Resort features a picturesque Vista Pool, a soothing Saline Pool, a traditional Roman Bath, and several private geothermal tubs that average around 104 degrees Fahrenheit. However, if any of these hot plunges prove too warm, visitors are welcome to escape the heat with a cooling dip into the site's cold pool for a varied soak.
Also available within the resort complex is an extensive full-service spa, three dining and café options, several fitness and wellness classes, and a wide selection of luxury accommodation options.
3. Elsinore Hot Springs & Lodge (68.4 Miles)
Operating out of the Lake Elsinore community about an hour outside of Los Angeles, the Elsinore Hot Springs & Lodge offers a serene escape from the city while providing a fully developed complex for enjoying the facility's eponymous natural spring waters.
The Elsinore Hot Springs feature several soaking options, both indoor and outdoor. However, the indoor pool and hot tub, while sourced with natural mineral water, are maintained with the addition of chlorine.
For a more natural soaking experience, the facility offers its outdoor mineral pool, hot tubs, and hot spring Jacuzzis, which feature sulfur water averaging 104 degrees Fahrenheit.
While the Elsinore Hot Springs is open for day visitors seeking a taste of the natural spring waters, the facility also includes 30 lodging options with several luxury amenities, including natural spring water-fed showers.
Also available on the property are a communal BBQ and an onsite sauna.
4. Deep Creek Hot Springs (91 Miles)
The Deep Creek Hot Springs is the closest primitive hot springs near Los Angeles and require just under a two-hour drive east from the city. Located in the San Bernardino National Forest, the Deep Creek Hot Springs are one of the most rustic thermal pools in the state and feature plenty of natural scenery, local wildlife, and breathtaking views.
Situated along the Pacific Crest Trail, the Deep Creek Hot Springs can either be accessed from a 2.5-mile trail starting from Bowen Ranch Road or a further 6-mile hike that features more of the Pacific Crest Trail.
The springs themselves are breathtakingly beautiful regardless of the route to reach them. The springs feature three soaking pools, with the warmest reaching about 100 degrees Fahrenheit.
If these waters prove too, warn visitors can cool off with a quick plunge in the Deep Creek for an enhanced soak.
5. Sespe Hot Springs (99 Miles)
Another great primitive hot spring near Los Angeles, the Sespe Hot Springs, is located north of the city, deep in the Los Padres Forest Wilderness. While reaching this tucked-away attraction can be difficult, the spring's isolated nature makes it one of the state's most private and rewarding natural soaks.
The Sespe Hot Springs can be accessed along three hiking trails that weave through the wilderness; the 16.8 miles each way Sespe River Trail; the 7.5 miles each way Alder Creek Trail; or the 9.5-mile Johnston Ridge Trail. Each trail offers a difficult challenge for hikers and features plenty of scenic vistas, wildlife spotting opportunities, and quiet solitude in which to meditate.
The spring is a large pool fed by a warm natural spring which averages 190 degrees Fahrenheit from the source. For a more comfortable soak, visitors should dip into the waters further downstream, where the spring waters have had a longer opportunity to cool.
6. Willett Hot Springs (100 Miles)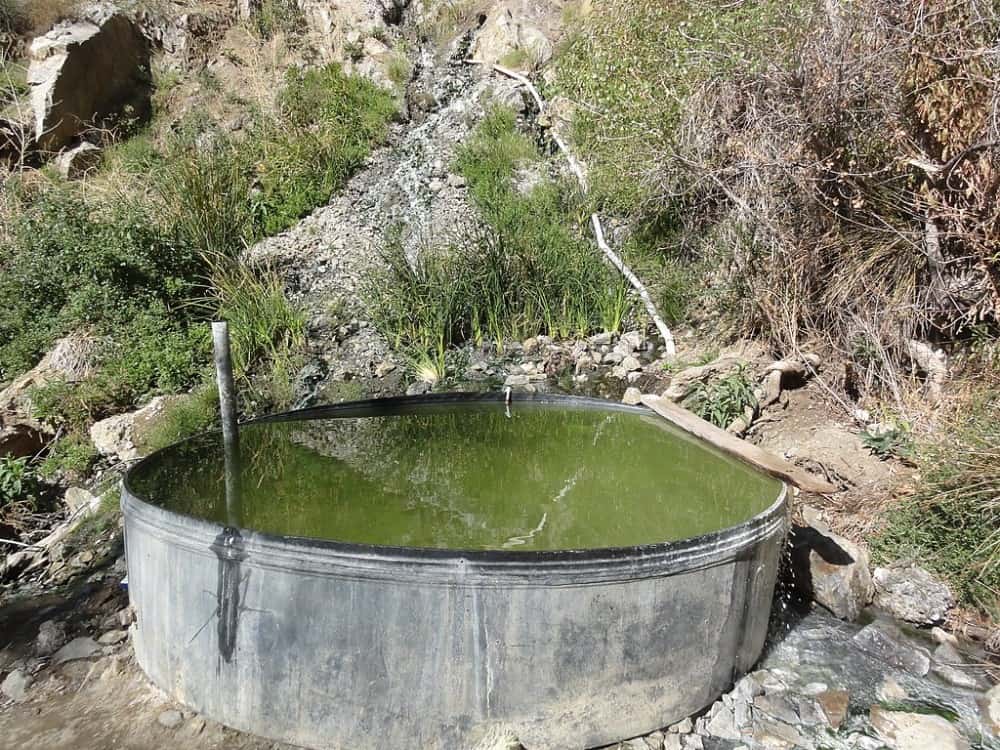 Also located in the Los Padres National Forest north of Los Angeles, the Willet Hot Springs is another isolated primitive pool offering a secluded soak in a quiet setting. From the Piedra Blanca Trailhead, visitors follow the Sespe River Trail for approximately 9.5 miles before reaching Willett Hot Springs.
While the hike is long and tiresome, it also makes finally dipping into the spring all the more rewarding, as the mineral waters act to soothe weary hiking muscles. The soaking pool is a small man-made tub filled with natural spring waters that average 100 degrees Fahrenheit.
While no campgrounds are located nearby, visitors are welcome to partake in backcountry camping in the national forest before embarking on the long trek back to the trailhead.