A dream destination for outdoors enthusiasts, Idaho's Island Park lies just to the south of West Yellowstone. Along with being a neighbor to one of America's most beloved national parks, Island Park offers several popular attractions of its own including its range of hot springs.
In this article, I'll guide you through 5 amazing hot springs near Island Park, Idaho, so you can include a relaxing soak into your travel itinerary. (Distance from Island Park in brackets).
5 Great Hot Springs Near Island Park, Idaho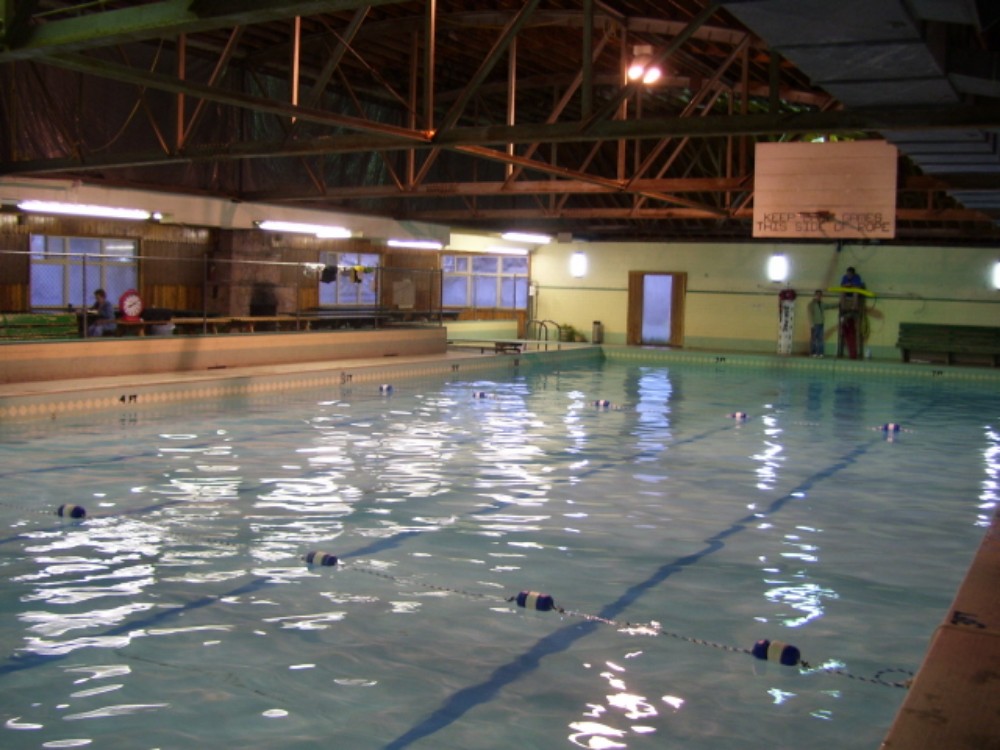 1. Green Canyon Hot Springs Resort, Newdale (59.3 Miles)
Newdale's Green Canyon Hot Springs Resort is just over an hour away from Island Park. The establishment is known for its wonderful camping facilities, where visitors can base themselves to explore the surrounding area.
In addition to hiking, biking, and horseback riding, hot spring soaking is a popular activity at the resort.
There are multiple pools on the premises. The natural spring is around 115 degrees Fahrenheit and the hot pool is around 105. There is also a cold pool and a big pool that is considerably cooler.
The resort runs regular swim camps, during which swimming lessons are offered over the course of one week to a group of children. This is a great opportunity for adults to enjoy the grounds while their kids are kept busy (and learning!).
I always love staying in accommodation that has an interesting history behind it, and Green Canyon Hot Springs definitely fits that bill. It has been a family-run entity since 1953, but Green Canyon itself was established as a business in 1903.
2. Heise Hot Springs, Ririe (73.8 Miles)
Heise Hot Springs is around an hour and 20 minutes away from Island Park, and definitely worth the visit if you're in the area.
The resort has everything you could want on an outdoor vacation, including campgrounds, summer pools, a golf course, zip lining, a pizzeria, and of course, a hot spring.
The hot spring is rich in natural minerals and constantly heated to around 104 degrees Fahrenheit. Guests typically love soaking in the hot spring to keep warm during Idaho's cold winters, but it's also proven to be helpful for easing sore muscles.
[lasso ref="hampton-inn-suites-rexburg" id="9178″ link_id="1067292″]
You'll also find a warm pool at Heise Hot Springs, which is around 92 degrees. It's filled with fresh water and is popular among families and children thanks to its shallow levels.
For those who aren't staying overnight at Heise Hot Springs, you can purchase a day pass to use the hot springs for $10, with children's entry being discounted at $8 (not including tax).
If you don't have your soaking gear with you, don't worry—this resort rents out swimsuits, towels, and life jackets for a small fee.
3. Granite Hot Springs Pool, Jackson Hole (176.5 Miles)
The Granite Hot Springs Pool straddles Granite Creek. Hidden in the depths of the surrounding forest, the hot spring is found to the south of Jackson Hole, Wyoming.
It's nearly a three-hour drive from Island Park, but if you're up for a small road trip, you should definitely consider visiting!
Unlike some of the other hot springs found around Island Park, Granite Hot Springs Pool is very basic. The pool itself features a concrete bottom but is filled with natural mineral water. It's an ideal hot spring if you like a rustic soaking experience!
Despite the primitive pool, there are several facilities available to guests, including a bathroom and picnic tables. There are also information desks and car parking, however, you won't get cellular service at the hot spring.
One of the best things about Granite Hot Springs is that it's open during summer and winter, even though in winter it can only be accessed via snowmobile, dog sled, fat bike, or ski. Note that admission to the springs is $8 for children and $10 for adults.
4. Goldbug Hot Springs, Salmon (230.5 Miles)
Another natural hot spring to enjoy, Goldbug is located near Salmon, Idaho. It's around three hours and 15 minutes away from Island Park. You can access this spring via a two-mile (one-way) trail that stems off a dirt road off Highway 93.
The hike to Goldbug Hot Springs features a total elevation gain of 1,350 feet, however, it's easy to follow and should be quite busy (via Visit Idaho). Camping is allowed as long as campsites are at least 500 feet from the hot spring, for preservation reasons.
The rock-bottomed pools themselves offer wonderful views of the surrounding mountains. The best time to visit this spring is fall when the temperature is usually mild.
By comparison, winter will make the trail very hard to hike, and summer may be an uncomfortable time to soak due to the hot weather.
5. Yellowstone Hot Springs, Gardiner (195.7 Miles)
Yellowstone Hot Springs is about three and a half hours away from Island Park. It lies in Gardiner, Montana, one of the gateway communities bordering Yellowstone National Park.
If the drive is a little too long to work into a one-day trip from Island Park, you can stay overnight in one of the cabins. They also offer RV parking and tent sites.
There are three pools at Yellowstone Hot Springs, including a hot plunge of 104 degrees and a cold plunge of between 60 and 65 degrees. The main pool is comfortable at 102 degrees and similarly filled with natural thermal water.
The flow-through quality of the hot springs ensures that water constantly flushes from the source to the hot pools. Guests can be sure that the pools will always be clean and the minerals won't be tainted.
Hot Springs Near Island Park – Final Thoughts
Island Park is a paradise for nature lovers, in part because it's close to a variety of hot springs. Tick these off your list the next time you're in the area and enjoy the many benefits of thermal soaking!