Tucked away along the picturesque Snake River in southeastern Idaho, Idaho Falls is a historical frontier town that serves as a doorway into the region's natural attractions.
Located near Yellowstone National Park and the Grand Teton National Park, this small Idaho town is surrounded by intrepid landscapes and geothermal wonders, including some of the state's most enticing hot springs.
From luxury resorts to rustic community complexes, visitors find blissful escapes from the region's more demanding attractions at these six hot springs near Idaho Falls, ID. (Distance from Idaho Falls in brackets).
6 Hot Springs Near Idaho Falls, Idaho
1. Heise Hot Springs (23.5 Miles)
Nestled along the Snake River, the Heise Hot Springs offers an all-inclusive exploration of the region and includes a natural hot spring and a long list of onsite amenities within its extensive property.
Located only 30 minutes outside of Idaho Falls, the Heise Hot Springs features several onsite activities for an afternoon of family fun, including a golf course and ziplining adventure.
Whether you have just finished exploring the property from the tree canopies or are coming off a rewarding round on the tees, the property's large spring pools are the perfect place to unwind while embracing the therapeutic properties of the mineral waters.
[lasso ref="hampton-inn-suites-rexburg" id="9178″ link_id="1068256″]
The Heise Hot Springs features two outdoor pools. The first is the complex's natural mineral spring pool, which boasts a soothing experience averaging around 104 degrees Fahrenheit throughout the year.
Alternatively, visitors seeking a more traditional swimming experience may instead prefer the complex's freshwater pool, which is open in the summer and features temperatures of about 92 degrees. The freshwater pool also features a 350-foot water slide, making it a favorite amongst visiting families.
While the Heise Hot Springs makes for a fantastic day trip from Idaho Falls, the complex also features onsite RV/Camping options and dining facilities for visitors who would prefer to spend the night on the property.
2. Green Canyon Hot Springs (52.6 Miles)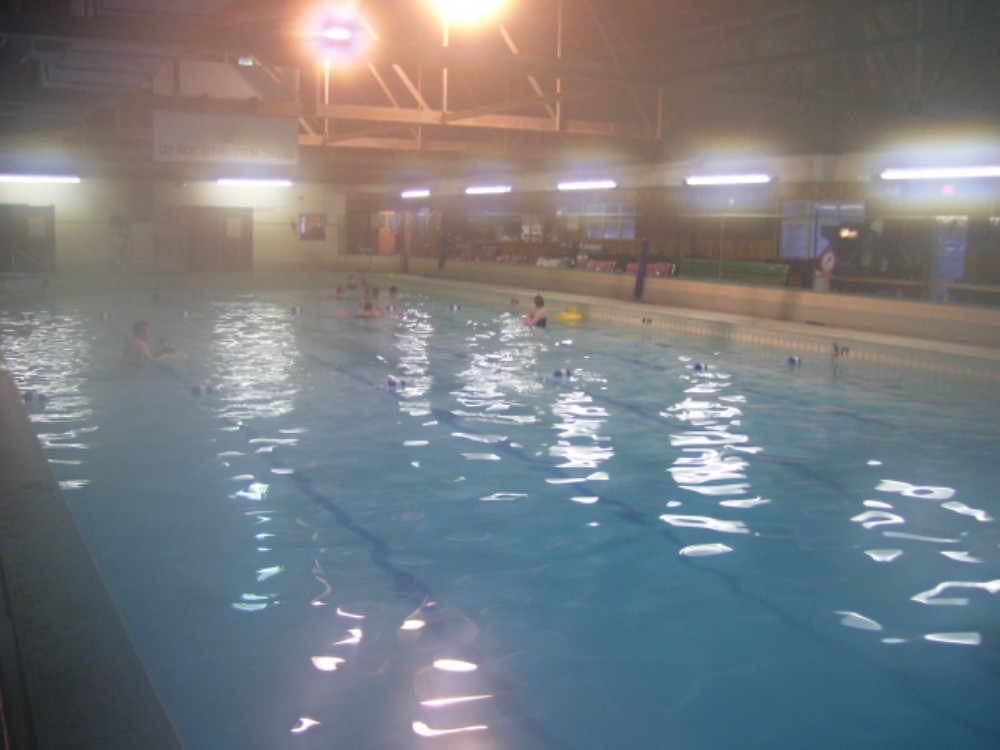 Located about an hour from Idaho Falls near the state border with Wyoming, the Green Canyon Hot Spring offers visitors a historical complex for enjoying the region's natural spring waters.
First established over a century ago as the Pincock Hot Springs, the Green Canyon Hot Springs continues to provide private access to the area's renowned waters in three outdoor thermal pools.
The property's main pool features comfortable swimming temperatures of about 96 degrees Fahrenheit, and the Hot Pool and Spring Pool boast slightly balmier waters of about 105 and 115 degrees, respectively.
The Green Canyon Hot Springs also boasts a Cold Pool of about 55 degrees, offering a cooling respite in case the warmer springs are too hot.
Along with offering a developed and maintained facility for enjoying the natural waters, the Green Canyon Hot Springs provides guests with basic onsite amenities, including rustic campsites and RV hookups.
3. Indian Springs Resort & RV (75.6 Miles)
Offering a seasonal hot spring facility and several onsite amenities for a comfortable camping holiday, the Indian Springs Resort & RV is a popular hot spring near Idaho Falls throughout the summer months.
Fed from six natural hot springs, the property's seasonal pool averages a comfortable 90 degrees Fahrenheit and features depths ranging from two to seven feet, with an on-duty lifeguard providing safe swimming conditions for all experience levels. Lining the poolside are several seating areas and two waterslides.
While the mineral pool is the central attraction of the resort and serves as a fantastic day trip for people visiting the region, the property also features a large campground with plenty of activities for a fun family vacation.
The grounds offer 120 campsites and include plenty of picnic areas, pavilions, and yard games, including horseshoes, volleyball, and walking trails.
4. Riverside Hot Springs Inn & Spa (84.7 Miles)
Located in the aptly named community of Lava Hot Springs, just over an hour's drive from Idaho Falls, the Riverside Hot Springs Inn is a fantastic retreat destination complete with a boutique hotel and natural mineral hot spring pools.
The extensive resort features many onsite amenities, including luxury room options, an onsite restaurant, and even an extensive spa facility offering diverse treatments, including various massages and private soaking rooms.
[lasso ref="riverside-hot-springs-inn-spa-adults-only" id="8386″ link_id="1068257″]
Along with its three private soaking tubs, the property also boasts an outdoor hot tub. All of the property's soaking areas are filled with geothermally heated mineral waters averaging 112 degrees Fahrenheit from the source. Luckily, the waters are cooled to more comfortable temperatures of between 102 and 106 before being filled into the pools.
5. Lava Hot Springs Inn & Spa (84.6 Miles)
Another extensive hot spring hotel in the community of Lava Hot Springs near Idaho Falls, the Lava Hot Springs Inn & Spa, provides guests with several onsite amenities and services to enjoy while soaking in the town's world-famous mineral spring waters.
The complex's eponymous hot springs are open between 7 am and 11 pm and feature six different thermal pools ranging from 94 to 107 degrees Fahrenheit. A colder pool averaging 44 degrees is also available on the property, offering a cooling respite and a soaking experience of varying temperatures.
[lasso ref="lava-hot-springs-inn-and-spa" id="9394″ link_id="1068258″]
The property's onsite spa facility enhances the overall relaxing atmosphere of the complex by offering several treatments that engage the curative properties of the site's natural resources. These services include various massages, hot stone treatments, and reflexology.
While the Lava Hot Springs Spa and thermal pools make for an excellent day trip from Idaho Falls, the complex also features an extensive hotel facility, offering various rooms, bed & breakfast options, and vacation rentals for guests that would prefer to spend the night.
6. Lava Hot Springs Hot Pools (85 Miles)
While the Lava Hot Springs Inn and Riverside Hot Springs offer fantastic facilities for visitors spending the night in the community, the Lava Hot Springs Foundation's World-Famous Hot Pools offer the best facilities for guests day-tripping from the nearby Idaho Falls.
The most extensive hot springs pool in town, the Hot Pools were first built in 1969 and feature a continuous flow of 2.5 million odorless mineral waters every day, providing for a clean and refreshing swim regardless of when you visit.
Featuring rock and gravel bottoms, the Hot Pools consists of five separate thermal pools ranging between 102 and 112 degrees throughout the year. To ensure year-round safety, the hot springs include heated snow melt systems in their decks, a cold water deck shower, and canopies for sun and rain.
[lasso ref="alpaca-inn-lava-hot-springs" id="9396″ link_id="1068259″]
If the hot pools prove to be too hot, the property's Olympic Swimming Complex offers a more traditional swimming experience and boasts a massive, Olympic-sized outdoor swimming pool with waterslides and diving boards. While this outdoor pool is only open during the summer season, the complex also has an indoor pool open year-round.
While the outdoor pool boasts family fun in a series of thrilling water slides, the indoor pool features equally impressive amenities, including an aqua climb wall, a kiddie cove, and a diving room.