If you're planning on visiting El Paso, you'll never run out of fun things to do. Along with visiting the El Paso Zoo and the El Paso Museum of Art, set aside a little time in your itinerary to try out some of the best Texas hot springs. You won't be disappointed!
In this article, I'll guide you through pristine destinations by looking at four Hot Springs near El Paso TX, so you can make the best of your next visit to Sun City.  (Distance from El Paso in brackets).
5 Hot Springs Near El Paso, Texas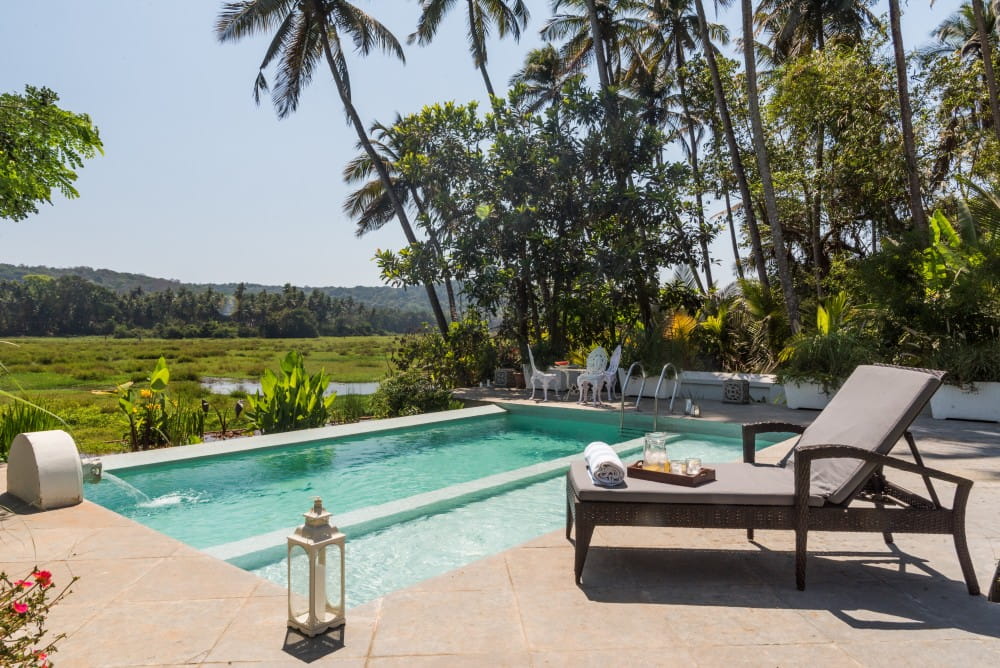 1. Hacienda del Camino, Radium Springs (61.8 Miles)
Located just an hour away from El Paso in Radium Springs, New Mexico, Hacienda del Camino is one of the most iconic hot springs establishments in the area. It is currently closed due to ongoing renovations but is posited to be opening by mid-2023.
Not only does this resort offer magnificent views of the Rio Grande, but it sits on a spacious 20 acres and has a collection of pools to choose from.
The springs that feed the pools were historically used by Native American people, and even the Apache leader Geronimo is believed to have visited (via Las Cruces).
There are eight junior suites at the hotel, along with plenty of places around the property to relax. After soaking in the tubs and pools, guests can unwind under the hilltop gazebo or on the redwood decks as they take in the surrounding views.
2. Charles Hot Springs, Truth or Consequences (118.4 Miles)
Tucked away in the town of Truth or Consequences, just under two hours from El Paso, lies the historic Charles Hot Springs. The tubs at the property are fed by natural mineral springs that are around 110 degrees Fahrenheit, but they are often cooled to a comfortable temperature for guests.
Here you'll find a 1940s-inspired bathhouse, private rooftop tubs, and indoor meditation tubs.
The tubs are offered to those staying at the motel and those who just want to soak for the day. For those who are staying overnight, the rooms feature character furniture, fresh paint, and lavish amenities like king-sized beds and vintage tiled showers.
There is a meditation room on the premises for those in need of a little extra peace and quiet, along with the fascinating Art Galleries. You can order from a selection of beverages and elixirs at the front desk, and indulge in a massage or a session of reflexology or yoga before you leave.
3. Fire Water Lodge Hot Springs Spa, Truth or Consequences (118.6 Miles)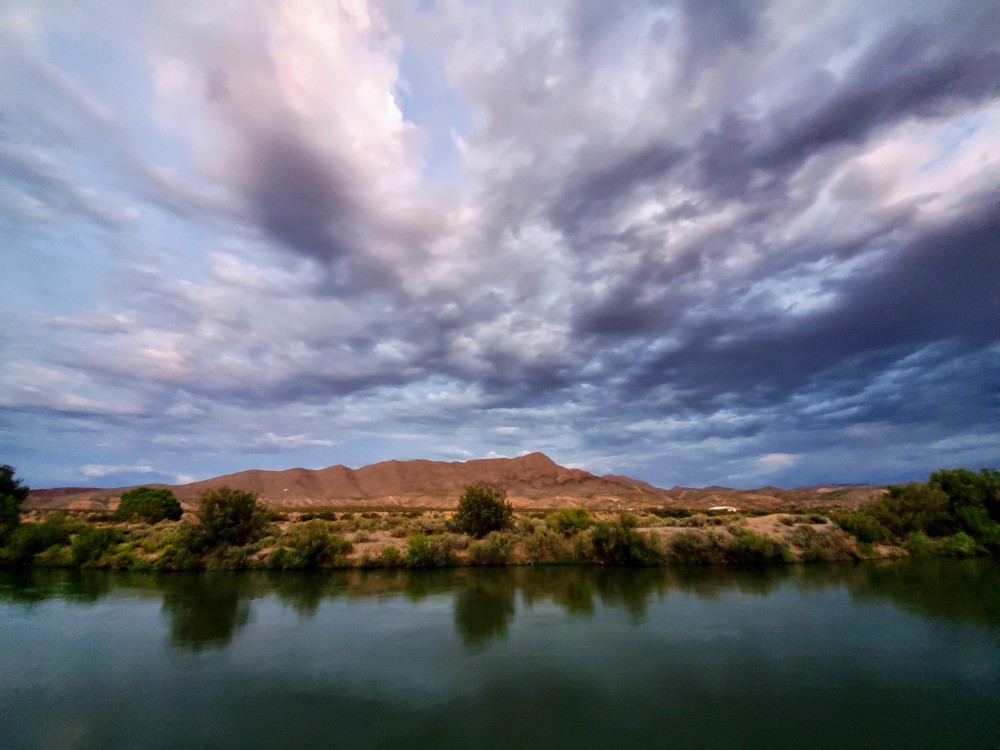 Another hot springs establishment in Truth or Consequences, Fire Water Lodge dates back to the 1920s and evokes classic New Mexico style. If you're looking for a private soaking experience, you can't beat this!
Each room at Fire Water Lodge comes complete with its own private geothermal hot tub. The water is rich in calcium, lithium, chloride, silicon, sodium, and potassium, so your mind and body will love it.
After soaking in your very own hot tub, you can continue to relax and recharge with a massage at the spa.
The spa employs a variety of professional health and wellness staff, including holistic health practitioners, mind, body, and nutritional psychology coaches, skin care professionals, foot reflexologists, and tarot readers.
4. Riverbend Hot Springs, Truth or Consequences (118.7 Miles)
Straddling the banks of the Rio Grande, Riverbend Hot Springs is a lavish hot springs resort in Truth or Consequences that will allow you to escape from the world for a while. It boasts a selection of thermal pools at a variety of temperatures between 95 and 108 degrees.
The riverside pools are organized around a shaded deck that offers guests a large patio, hammocks, chaise loungers, evaporative coolers, and a gas fire pit. There are also cold showers to cool off in after a hot soak.
All of these amenities can be enjoyed while taking in sweeping views of the river, which makes for the ultimate relaxing experience.
The private pool areas at the resort are known as "whisper zones" as they're designed to promote peace and tranquility. Children under 12 years old aren't permitted in the pools, and pet access is limited.
This is also not the type of hot springs resort that encourages large groups or parties and instead focuses on maintaining that quiet and reflective vibe.
Guests can either purchase a pass to use the pools, which lasts for one hour, rent a private pool, or rent a room on the property, to gain access to the pools.
The rooms and suites at the property are like a "home away from home" and many feature convenient amenities, including full kitchens, flat-screen TVs, patios, and sitting areas. Otherwise, you can book an RV space from between $65 to $140 per night.
5. Sierra Grande Lodge & Spa, Truth or Consequences (120 Miles)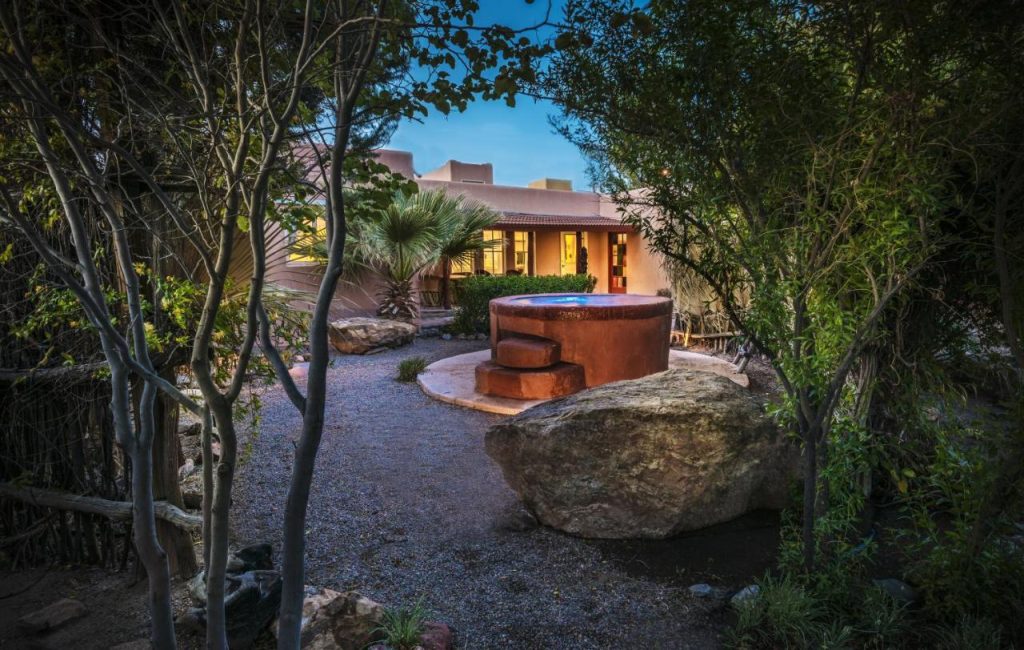 A peaceful wellness hotel with 17 guestrooms and state-of-the-art casita, Sierra Grande is another lavish getaway conveniently located in Truth or Consequences. 
The resort is home to both indoor and outdoor hot springs that preserve the legacy of the Native American people who traditionally used the springs for healing purposes prior to white settlement.
Guests at the lodge can soak in the 104-degree thermal hot springs at this intimate retreat, and they also have a long list of therapeutic spa experiences at their fingertips, from European facials to bodywork enhancements. 
Our Pick
The hot spring water, which boasts more than 35 minerals, is contained in four private tubs, all of which are reservation-only. Every guest has one complimentary soak in the hot tubs for 30 minutes per day during their stay.
After your soak, you can set out to enjoy the plethora of other activities available at and near the lodge, including hiking, paddle boarding, and cooking classes.
Hot Springs Near El Paso – Final Thoughts
If you're looking for a hot springs experience near El Paso, you won't be disappointed.
The closest hot spring to El Paso is just an hour away in Radium Springs, but the bulk of the hot springs resorts are in Truth or Consequences, less than two hours from El Paso. This Southwestern town is definitely worth a visit if you're a hot springs enthusiast!