Situated in Beaverhead County, Dillon is a charming city with a rich historical heritage. Its position by the Ruby, Big Hole, and Beaverhead Rivers puts it in the center of Montana's famous trout fishing country, but it's also a great location to visit if you're a hot springs fan.
In this article, I will take you on a tour of 5 hot springs near Dillon, Montana, so you can experience the best that Big Sky Country has on offer. (Distance from Dillon in brackets).
5 Great Hot Springs Near Dillon, Montana
1. Elkhorn Hotsprings, Grasshopper Valley (42.5 Miles)
Elkhorn Hotsprings is one of Montana's most famous hot springs establishments tucked away in the majestic Pioneer Mountains. It sits just to the north of the Idaho border in the Grasshopper Valley and has been running since 1918.
Just 51 minutes from Dillon, Elkhorn features naturally heated outdoor pools that are between 92 to 102 degrees. They flow straight from the source and therefore don't require chemical additions.
Along with the outdoor pools, the resort is home to an indoor wet sauna which heats to 106 degrees.
There is rustic accommodation available in the lodge, which does have Wi-Fi (although it has no cell service), and cabins. You will also find a restaurant on site, which has set summer and winter hours.
2. Renova Hot Springs, Whitehall (51.3 Miles)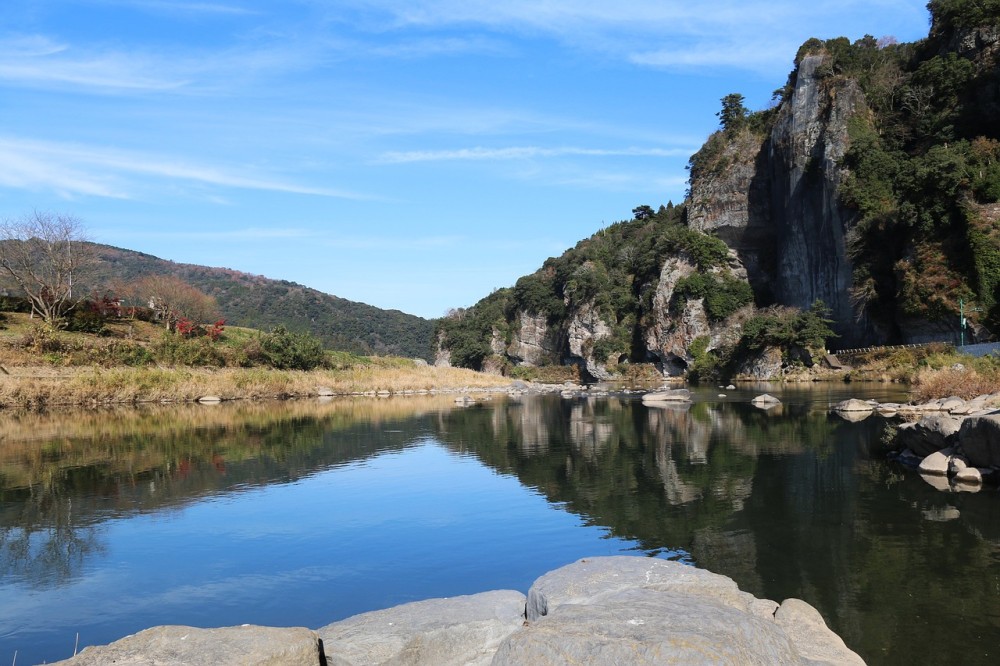 Located just over an hour from Dillon, Renova Hot Springs southeast of Whitehall is a natural thermal spring consisting of rock pools set in a tributary of the Jefferson River.
The pool water tends to range between 104 and 122 degrees, depending on the season and water levels.
This is a clothing-optional hot spring that is fairly popular among locals, but there is a dispute around accessibility.
Our Pick
The spring is located on public land, but the trail to access it has five claimants and is considered privately owned. However, this hasn't stopped most soakers from using the hot spring.
If you want to avoid sharing these pools with other soakers, it's best to avoid visiting during peak times in the summer months. Opt for early morning or late afternoon visits if you are going in summer, otherwise, it's advisable to go at another time of year.
3. Boulder Hot Springs, Boulder (89.9 Miles)
If you're looking for a hot spring experience that brings a touch of luxury, you can't go wrong with Boulder Hot Springs Inn, Spa, and Retreat Center. I love this place because it's truly an oasis where you can forget about your worries as you rejuvenate in the mineral pools.
There is an outdoor pool at the resort which has both a shallow and a deeper end. It's maintained at a temperature of 96 to 100 degrees and consists of geothermal water from the local hot spring, which is cooled by well water.
Additionally, there is an indoor steam room and plunges, which are kept between 103 and 106 degrees. When you need a break from the warm water, there's also a cold plunge under 70 degrees.
The resort is in the process of building a healing center and currently offers several wellness services, including nutritious meal preparation and massages.
They will also help visitors to plan walks in the surrounding nature and facilitate guest visits from Native American experts in Indian Medicine.
Boulder Hot Springs is around an hour and a half away from Dillon.
4. Norris Hot Springs, Norris (89.1 Miles)
Home to the "Water of the Gods," Norris Hot Springs is the proud provider of "artesian water, organic food, and local ingredients." It's easy to see why this is one of Montana's most famous hot springs establishments, and it's only located an hour and a half away from Dillon!
Both communal and private soaking are available, with reservations required for the latter. The pool is drained every night and is slowly refilled over eight hours, in addition to being drained and pressure washed once a week.
This is a totally chemical-free pool that is open year-round, only closing on select days.
Many guests at Norris Hot Springs enjoy camping on-site and making a memorable weekend out of their hot springs experience. The campground is open every day of the week during summer, with quiet time between 11:30 p.m. and 7:30 a.m.
Norris Hot Springs also prides itself on the 50 Mile Café and 50 Mile Grill, where they serve a delicious range of locally sourced plates. You can also pick up a beer, cider, or kombucha from the No Loose Dogs Salon.
5. Lost Trail Hot Springs, Sula (98.3 Miles)
Nestled in Western Montana's iconic Bitterroot Valley just an hour and 50 minutes away from Dillon, Lost Trail Hot Springs is home to a chemical-free mineral pool maintained at 95 to 103 degrees in winter.
Guests of all ages are welcome in the pool, making this a great option if you're looking for a hot spring experience to share with the whole family. There is also a hot tub and dry sauna on the grounds for the ultimate relaxation getaway.
If you'd like to stay at Lost Trail Hot Springs, you can choose from a number of rustic, cozy cabins, the largest of which can accommodate 42 guests. Pets are allowed in some of the cabins for an additional fee, otherwise, there are camping facilities available.
Hot Springs Near Dillon – Final Thoughts
Basing yourself in Dillon is the perfect way to see a range of Montana's most fascinating sights, and it also puts you in close proximity to a variety of amazing hot springs. The above springs are all under two hours away from Dillon and could easily be incorporated into your trip!