Anchorage is the largest city in Alaska and is home to many cultural landmarks and attractions. Unfortunately for those who love a soak in a hot spring, it's not exactly a stone's throw from any hot springs.
There are, however, a few hot springs that are within driving distance of Anchorage, and I will guide you to those hot springs near Anchorage you will want to experience for yourself. (Distance from Anchorage city center in brackets).
Hot Springs Near Anchorage, Alaska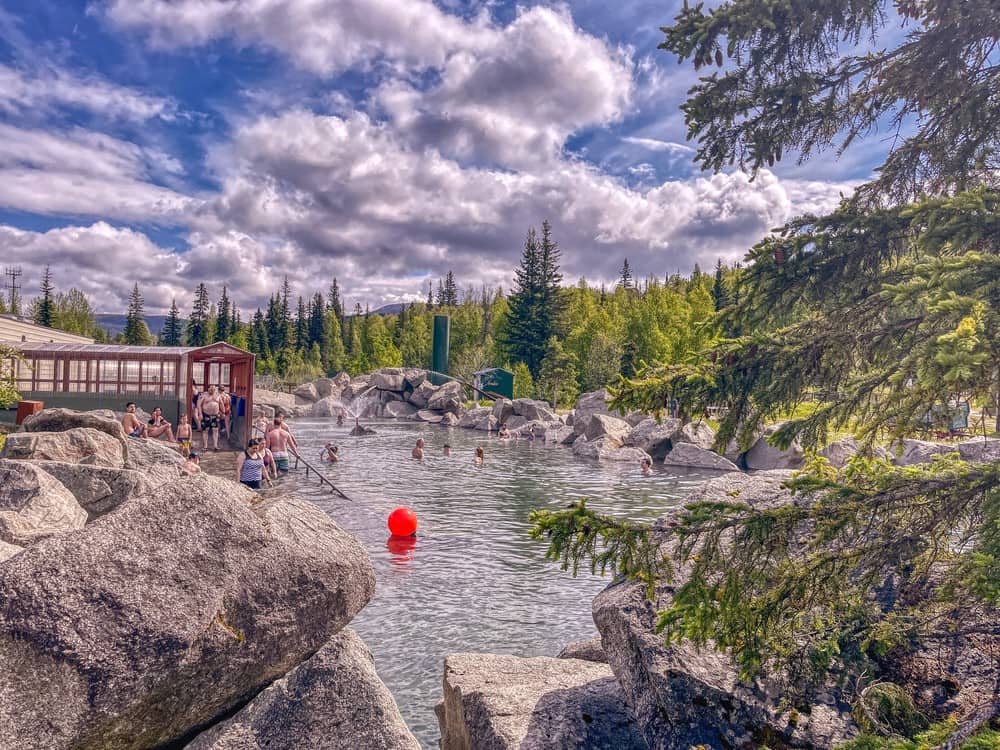 Like the other hot springs on this list, Chena Hot Springs Resort isn't strictly speaking close to Anchorage. But at seven hours and 20 minutes away, it is the closest hot spring to the capital, lying in the city of Fairbanks, which is the second-largest city in the state.
While seven hours of driving may seem like a lot, it is important to remember that Alaska is generally a large and sparse state, so long driving times may well be a part of your trip if you want to visit a range of other attractions, too!
The hot springs at Chena are fed by natural minerally-rich geothermal water, and while the indoor pools have added chlorine to kill off any bacteria, the outdoor pool is completely natural. Known as Rock Lake, the outdoor pool is only available to guests over 18 years of age.
Those who have a room booked at the resort can access the pool house free of charge, and will also receive complimentary towel service. Otherwise, you can purchase daily passes, with discounts available for children and seniors (and kids under five are free!).
[lasso ref="chena-hot-springs-resort" id="2832″ link_id="1068457″]
The hot springs at the resort are maintained at around 106 degrees Fahrenheit year-round, while the indoor heated pool's average temperature is 90 degrees.
At the pool desk, guests can book a variety of lavish massage options, including Swedish massages, deep tissue massages, and hot stone massages.
Reflexology and aromatherapy sessions are also available for the ultimate relaxing getaway. All massages take place in the quaint massage therapy cabin across from the pool area.
2. Tolovana Hot Springs, Tolovana River Valley (281 Miles)
The next closest hot spring to Anchorage is Tolovana Hot Springs, which is just over 500 miles away in the Tolovana River Valley. This is less of a resort-style hot spring and more a primitive, remote option, ideal for those who want to connect with nature while they soak.
As this is a truly remote location, you can only reach it by trail or by plane. Only the basics are provided in the rustic cabins, so you'll need to bring your own sleeping bags and food. However, natural outdoor mineral baths are available for all guests to enjoy.
Along with soaking in the hot springs, guests can enjoy several other outdoor activities, including hiking, skiing, wildlife watching, and water sports. While you're soaking, keep an eye out for moose, black bears, porcupines, and other local wildlife!
Because these hot springs are well and truly off the beaten track, and a distance away from lights and smog, this is one of the best places in Alaska to watch the Northern Lights, which occur on dark nights between August and April.
3. Manley Hot Springs Resort, Yukon-Koyukuk (513.4 Miles)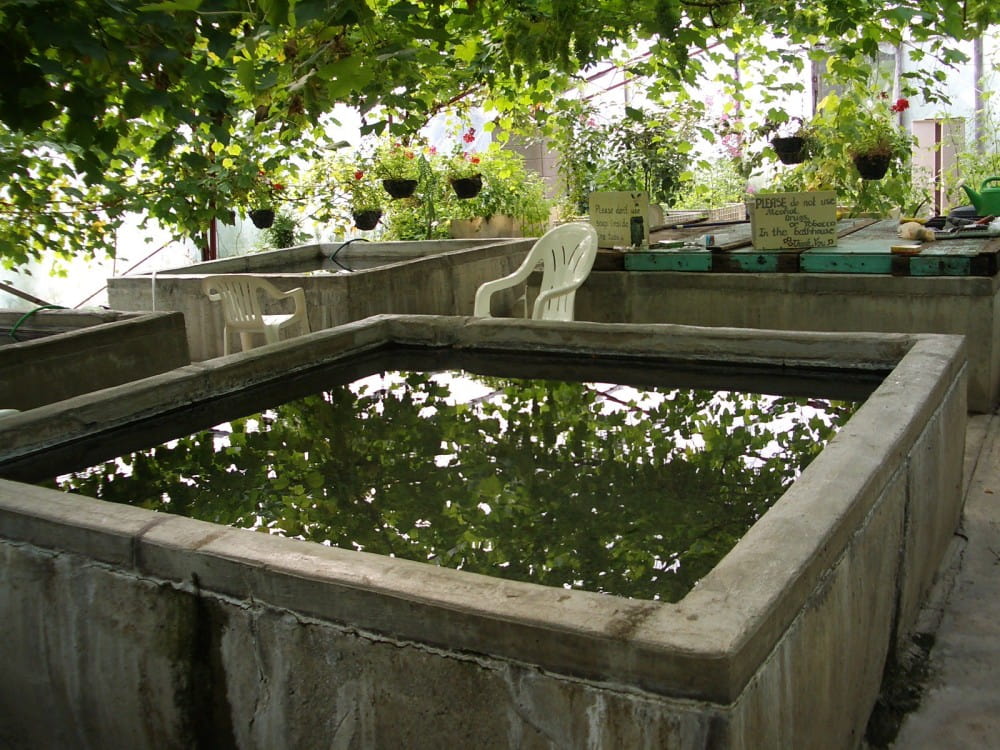 More than 500 miles and 10 hours away from Anchorage, you'll find the next closest hot spring establishment: Manley Hot Springs Resort. The resort offers guests 24/7 access to the thermal hot springs, which are located inside a greenhouse.
The springs themselves are quite rustic, entailing three concrete tubs that are surrounded by vegetation—which makes for quite a unique hot spring experience!
There are three premium cabins on site for guests to stay in, all with modern amenities and unique furnishings.
4. Goddard Hot Springs, Sitka (596 Miles)
Nearly 600 miles from Anchorage lies the public swimming pool known as Goddard Hot Springs.
Boasting idyllic views of the water and surrounding rolling hills, this hot spring can be reached by boat or float plane and is one of the most scenic destinations you can add to any Alaskan itinerary. It's located around 45 minutes to the south of the city of Sitka.
There are two bathhouses at Goddard Springs, each offering sheltered stainless steel tubs. The hot springs operate on a first-come first-served basis, so there's no need to make a reservation in advance.
They're also free to access—perfect if you're looking for cost-effective activities during your Alaska trip!
You'll find a few campsites in the surrounding meadows, but alternatively, you can stay in the Tom Young Memorial Cabin, which is located across the bay from the hot springs.
The hot springs are available year-round and are fed with hot and cold natural water to create the most comfortable soaking experience for users.
Hot Springs Near Anchorage – Final Thoughts
Anchorage is over seven hours away from the nearest hot spring, but if you're willing to go the distance, there are a handful of amazing hot springs to discover in Alaska. Existing both in resorts and in remote destinations, Alaskan hot springs offer rare opportunities to enjoy a rural soaking experience (with a few lavish amenities here and there!).