Vietnam offers breathtaking landscapes, from picturesque mountains and scenic beaches to spectacular national parks, gorgeous waterfalls, and rainforests. This country is a popular destination among visitors worldwide and is known for its culture, friendly people, tasty food, and bustling cities.
The natural hot springs are also popular tourist attractions in Vietnam. The country is home to over 300 hundred hot springs, many well-established natural hot springs where visitors can relax, while others are fully developed into resorts.
If the hot springs in Vietnam are your next destination, read on to learn more about them and prepare for a calming experience.
Hot Springs in Vietnam
Vietnam boasts hot and warm natural hot springs, mineral pools, and mud baths with nutrient-rich mud from the springs. The hot springs are scattered across the country, with North-western Vietnam having the largest number of geothermal hot springs with temperatures above 86 °F.
Some of the natural hot springs are rustic and surrounded by nature. Still, most of them are situated within resorts, offering many amenities for the guests.
Their water contains minerals that might boost your health, relax muscles, reduce joint pain and alleviate inflammation. Soaking in such water might also naturally detox your skin and reduce symptoms caused by skin conditions.
The Most Popular Hot Springs in Vietnam
Kim Boi Hot Spring
Bang Mineral Hot Spring
Kenh Ga Hot Spring
Tay Vien Hot Spring
Dam Rong Hot Spring
Kim Boi Hot Spring
The Kim Boi Hot Spring is situated in the mountain area of northern Vietnam, 18.64 miles from Hoa Binh town. This natural mineral hot spring has a low water temperature, which is suitable for drinking and bathing.
Since the temperature is not enough to create steam, it is really good for relaxing. Also, the water's high mineral content, rich in calcium, lithium, and radium, might be excellent for treating various health conditions.
Quick Look
Our Pick
Hoa Vin Hotel
Direct Access to Kim Boi Hot Spring
"The hotel is suitable for families going on a weekend getaway, has a children's play area, and a large garden. My favorite is the hot mineral pool"
View on Booking.com
Bang Mineral Hot Spring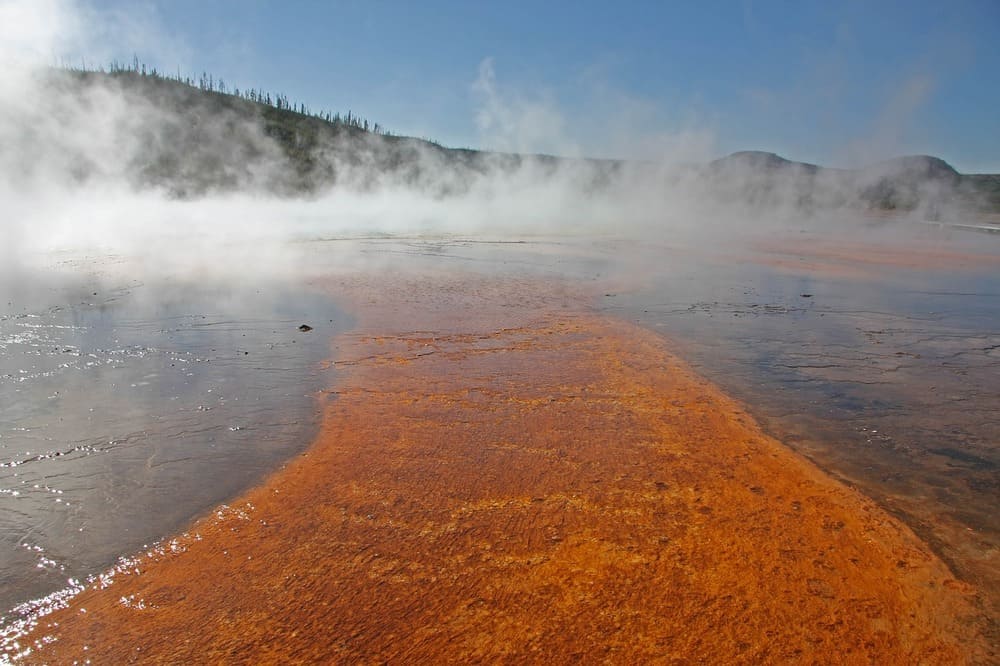 The Bang Mineral Hot Spring is situated in the Quang Binh Province, known for the Phong Nha Cave and the Ke Bang Forest. It is an open-air stream that is a must-see while visiting.
The gorgeous greenery surrounding the hot spring attracts many tourists worldwide who are looking for a relaxing experience. The mineral water contains many valuable elements, making it good for treating various diseases.
Quick Look
Kenh Ga Hot Spring
The Kenh Ga Hot Spring is a source of clear salty mineral water that maintains a stable temperature, which makes it suitable for bathing. This hot spring is ideal for visitors who want to relax and offers accommodation options to stay when visiting.
The hot spring's water contains precious minerals, including sodium chloride, calcium, and bicarbonate, making it suitable for skin and stomach treatments.
Quick Look
Spring Type: Outdoor
Water Temperature: 127.4 °F
Our Pick
Tay Vien Hot Spring
Tay Vien Hot Spring was formed by earthquakes a millennium ago. Its clear warm water contains elements such as potassium, calcium, sulfur, and iron, all possibly having healing properties.
Aside from relaxing in a steam bath, the visitors are also allowed to have a mud bath which might be very beneficial.
While relaxing in the thermal water of the Tay Vien Hot Spring, the visitors can also enjoy the beautiful scenery.
Quick Look
Location: Sơn Viên
Spring Type: Outdoor
Water Temperature: 185 °F
Dam Rong Hot Spring
This hot spring has a unique water composition. It has a high concentration of sulfur which might be very beneficial for treating dermatological diseases and cardiovascular disorders.
The natural hot spring is surrounded by a forest and beautiful scenery. The visitors can attend traditional festivals, try rustic dishes, and learn more about the customs and traditions of the native inhabitants of the Central Highlands in Vietnam.
Quick Look
Other Hot Springs in Vietnam (Resorts)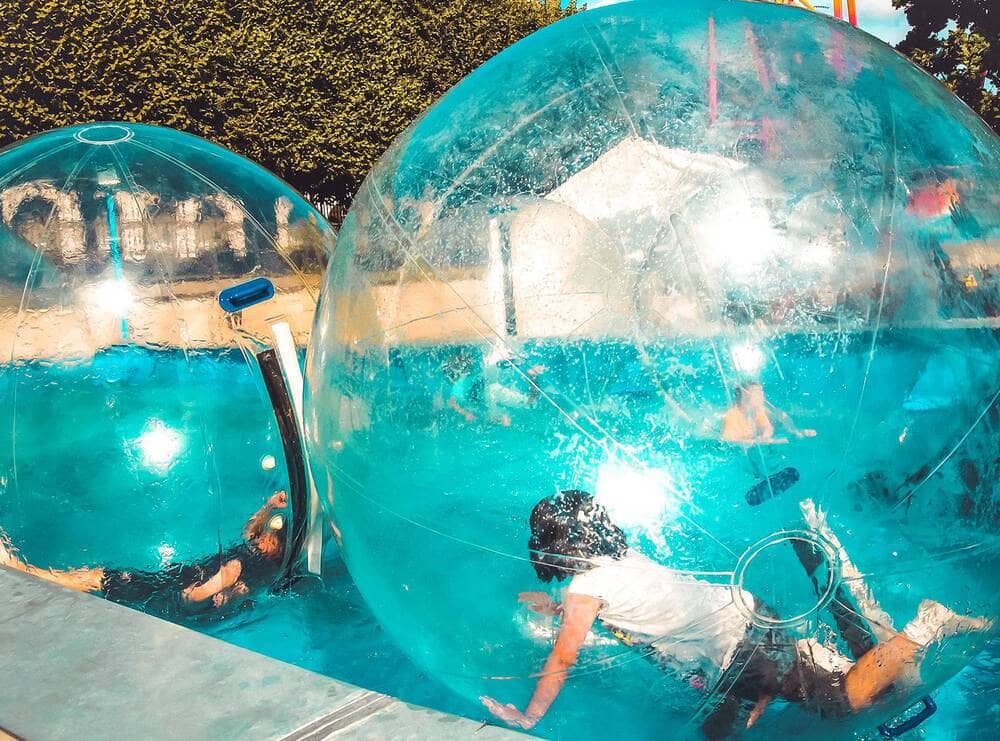 The Minera Hot Springs Bing Chau is another popular destination offering a re-energizing experience for visitors. It is surrounded by the Melaleuca forest canopy, meaning the visitors can enjoy scenic views.
This natural mineral source is suitable for treatment and relaxation. Additionally, the visitors here have access to mud baths, pools, and other amenities for optimal entertainment.
Quick Look
Our Pick
The Nui Than Tai Hot Springs Park offers hot springs and a mud bath area. The visitors here can relax physically and mentally, soaking in the hot springs surrounded by stunning views of the lush green forest. The resort is ideal for nature lovers and offers many amenities and fun activities.
The mineral-rich waters might provide healing benefits, and the mud bath area might detoxify your skin. The guests can also take advantage of the fresh air and use other amenities such as bath services and water attractions.
Quick Look
Our Pick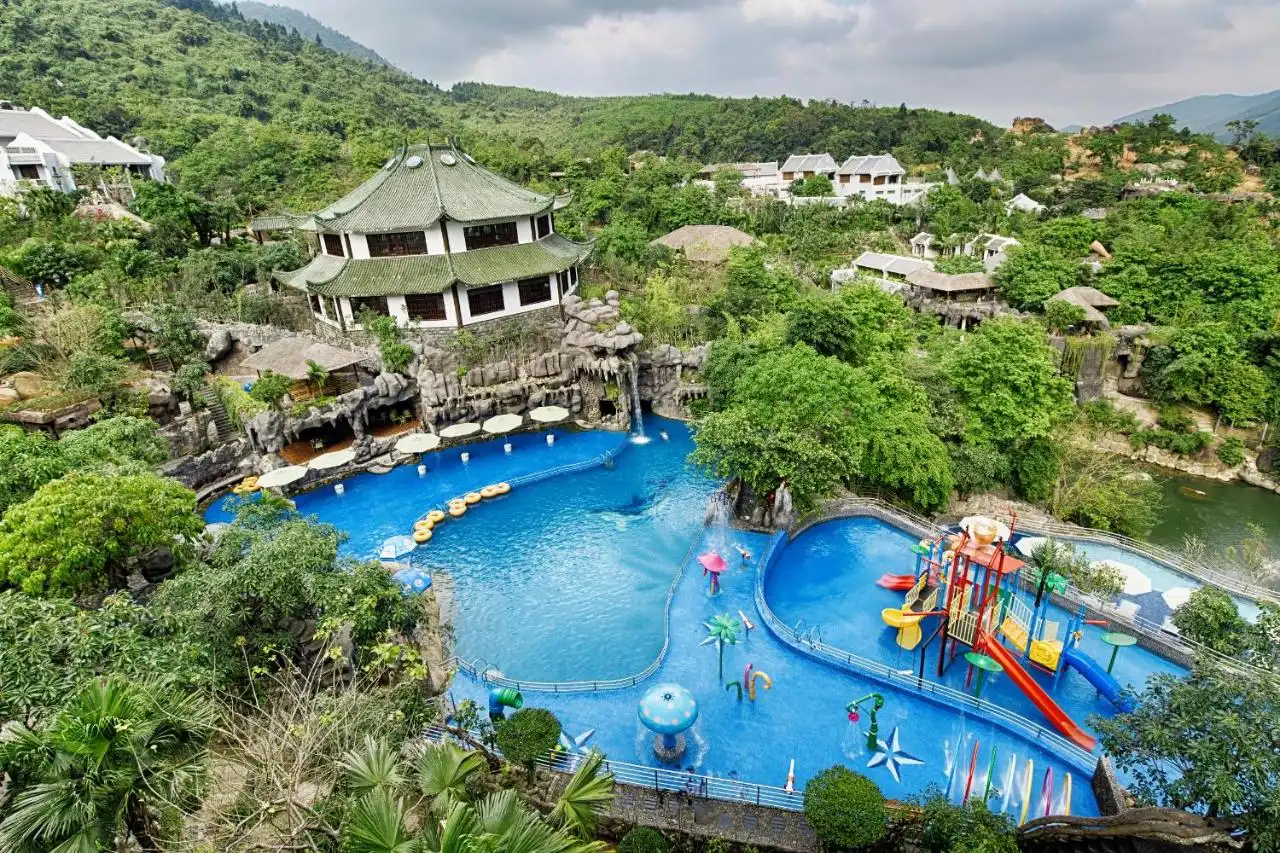 Ebisu Onsen Resort
Direct Access to Hot Springs
"The room was exceptionally clean and the stuff is friendly! We were greatly surprised when they refunded money for entrance tickets to the park, as we didn't know it's actually totally free when you book the hotel"
View on Booking.com
Nha Trang is a destination for ultimate enjoyment, from hot springs and waterfalls to beaches and rivers. The hot springs can be ideal for relaxation and meditation as it has mineral water springs filled with many healing elements and herbs for treatment.
Moreover, visitors to I Resort also have access to mud tubs that might provide rejuvenating effects.
Quick Look
The resort is situated between two mountains featuring several hot springs. This is a place that offers tranquility and gorgeous scenery.
The hot spring water has an average temperature and includes sodium, calcium, and radon minerals. Given the water quality, visitors here can have a relaxing bath and take advantage of the potential healing benefits of the hot spring.
Quick Look
Our Pick
Final Thoughts
Vietnam has incredible natural beauty, offering much to explore and experience while visiting. This Southeast Asian country is home to many beautiful hot springs that attract visitors worldwide.
Given their mineral-rich waters, the hot springs in Vietnam can provide a soothing experience and might be beneficial for overall well-being.
From luxurious retreats with hot mineral water to rustic thermal springs, there are plenty of options for each visitor in Vietnam. So, choose the best one for you and prepare for a once-in-a-lifetime experience!