Turkey's natural hot springs are one of the reasons to travel there, besides its beaches, rich history, and the Black Sea, which has the highest salt concentration.
The hot springs attract many visitors annually as they are famous for their recreational, spiritual, and cultural significance. The thermal hot springs have been used for wellness since the Roman Empire. The word spa stands for "Sanus per Aquam" in Latin, which translates to "health by water."
With about 1,300 thermal springs scattered across the country, Turkey is one of the top seven countries in the world in terms of thermal source diversity. Seismic faults undoubtedly contribute to the nation's wealth in hot springs.
They are ideal for mental and physical health thanks to their excellent climate, natural surroundings, and wellness benefits. Let's discover more about the hot springs in Turkey!
Hot Spring Regions in Turkey
The most notable regions for hot springs in Turkey are
Southern Marmara Region
South Aegean Region
Ancient Phrygia Region
Central Anatolia Region
Northern Anatolia Region
Eastern Marmara Region
Western Black Sea Region
The Most Popular Hot Springs in Turkey
Gulbahce Ilicasi – Urla
The Gulbahce baths are in a distinctive bathing location near the beautiful seaside village of Urla. The Roman Baths were constructed from the limestone of the hot springs and have long been a popular tourist attraction in Urla.
This is a great location for swimming in a hot thermal spring. The Roman Bath is housed in a historic stone structure and features a small, warm water pool with beautiful crystal clarity. The geothermal bathhouse is considered a historical monument with significant cultural values.
As these particular Roman Baths are not very well known among tourists, it will allow you to enjoy them comfortably and in relative privacy. This is a natural and historic area ideal for a day trip without the need for reservations.
Those looking for nearby accommodations can check out the Beliz'i or the Maison Vourla Hotel.
Additional Info
Kestanbol – Çanakkale
Nearly 9 miles from the city center, in the Ezine district of Canakkale, are the Kestanbol thermal springs, which include water containing calcium, sodium, iron, carbon dioxide, and chloride.
Despite not being well-known to domestic and foreign tourists, the Kestanbol thermal springs resorts offer several bath treatments. Steam and mud baths are available in various hot spring spas.
Nearby accommodations include Alexandria Troas or Helen Troya Hotel.
Additional Info
Location: Termal
Water Temperature: 69 to 140 degrees Fahrenheit
Pamukkale – Denizli
Some of the most famous hot springs in Turkey are found in Pamukkale, also known as cotton castle in Turkish and Hierapolis in Greek. Pamukkale's natural and cultural marvels led to its inclusion on the UNESCO World Heritage List in 1988.
Pamukkale, situated in the western part of Turkey, is known for its hot springs and travertines, terraces of carbonate minerals left by flowing waters. Moreover, it attracts tourists seeking a tranquil setting.
In Pamukkale, there are three different thermal regions: Sarayköy, Karahayit, and Gölemezli. These regions have hot springs, mud baths, artifacts from various civilizations, natural wonders, and pure white travertines formed from hot calcium-filled mineral waters.
Accommodations around the Pamukkale area worth checking out include Adempira Termal Spa & Hotel, Richmond Pamukkale Termal, and Pamukkale Whiteheaven Suite Hotel.
Additional Info
Location: Pamukkale
Water Temperature: 95 to 212 degrees Fahrenheit
Our Pick
Cesme Hot Springs
The seaside town of Cesme, which is on the Aegean coast and west of Izmir, has many spas and mud baths. The Ilca and Sifne regions of Cesme are famous for their thermal springs.
The town has mild temperatures, thermal springs, and crystal-clear Aegean waters of the sea. It is also easily accessible, and due to the climate, you can visit in summer and winter. Due to the region's volcanic geologic past, it has led to the creation of a series of thermal hot springs.
The little settlement, which is only 5 miles from the city center, is widely renowned for its mud baths and springs. The Sifne baths, which are right on the sandy beaches by the Aegean sea, might improve the metabolism and treat skin issues.
Nearby accommodations worth considering include the Ilic Hotel Spa & Wellness Center, Destina Hotel, and the Atlin Yunus.
Additional Info
Our Pick
Oylat Thermal Hot Springs – Bursa
The Oylat Hot Springs are located in the Marmara region, in the city of Bursa. The springs are thermal and are often visited by tourists for their health benefits. The Oylat thermal springs have been used for about 2000 years since the Roman Empire.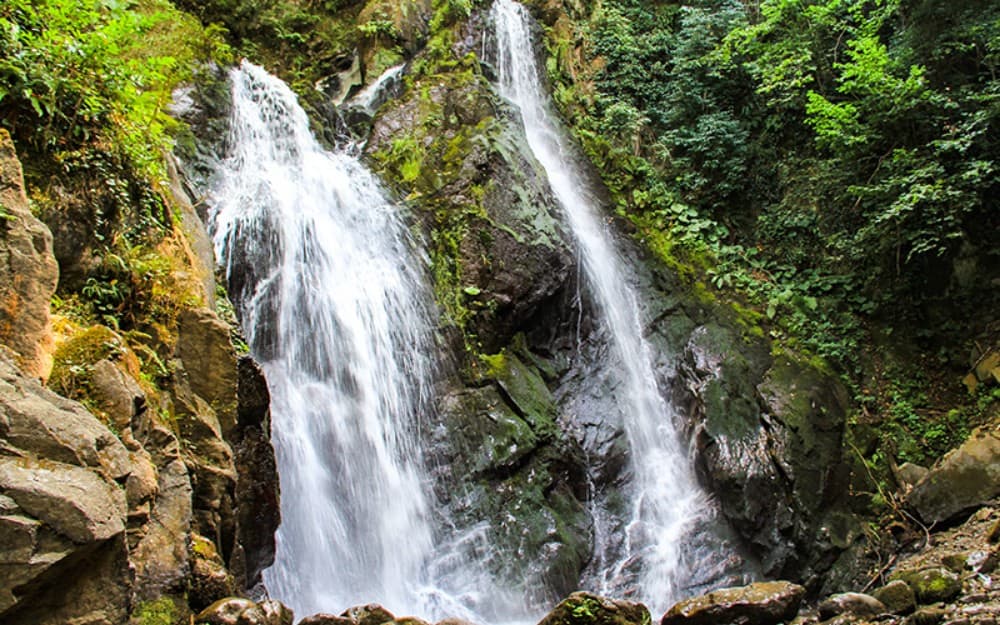 The water of these springs is said to be good for both hypertension and hypotension. Also, it is believed to alleviate diseases such as neuralgia, neuritis, polio, and rheumatic diseases.
You can browse the various options for lodging in the area here.
Additional Info
Types of Hot Springs in Turkey
Turkey's hot springs have temperatures ranging from 68 to 230 degrees Fahrenheit. Thus, visitors can find cold, warm, and hot baths or springs around the country.
Furthermore, there are volcanic and limestone thermal hot springs, which you will see more about below. Turkey's hot springs or baths are classified as the following:
| | | |
| --- | --- | --- |
| Hot Spring | Classification | Temperature |
| Cold Baths | Hypothermal | under 93 degrees Fahrenheit. |
| Warm Baths |  Isothermal |  93 to 95 degrees Fahrenheit |
| Hot Baths | Thermal | 95 – 97 and 100 – 230 degrees Fahrenheit. |
Volcanic Hot Springs
In the northwestern part of Turkey is the city Bursa, which was the first capital city of the Ottoman Empire, meaning the region has a significant cultural and historical significance.
The city's mountain, Uludag, is one of the highest in Turkey and an inactive volcano, which has created the perfect environment for forming the Oylat thermal springs. The mineral-rich waters of thermal baths in Uludag boil from below the Earth's surface due to past volcanic activity in the region.
The minerals present in the Olyat hot springs include iron, sulfur, calcium, hydrogen ions, and bicarbonate. The thermal baths in Uludag are often visited by people for recreation and wellness purposes, as the minerals might nurture the skin.
Limestone Hot Springs
Turkey's limestone thermal hot springs, specifically at Pamukkale (Cotton Palace), are known for the many travertine (limestone) terraces. The travertine is formed when rainwater seeps into the network of faults and fissures and is heated by deep magma underground.
Travertine rocks form when calcium carbonate precipitates from hot water along with magnesium and other minerals. This mix of elements is formed from the hot springs' limestone bedrock and returns to the surface.
Other travertine hot springs can be found nearby Pamukkale in Karahayit. Unlike the pristine white ones of Pamukkale, the colors of these springs are red due to the high amount of iron exiting from the folds of the transformed rocks.
Thermal Spa Therapy (Thermal Medicine)
Turkey has become one of the top destinations for medical tourism due to the large number of hot springs scattered across the country. Thermal hot springs have been used since ancient times for their health benefits.
Thermal medicine or thermal spa therapy in Turkey might be good for treating rheumatic diseases, including gallbladder and liver diseases, kidney and ureter, skin, gout, and issues with the digestive system.
Besides the thermal water being used externally, Turkey is famous for some treatment techniques, including inhalation and steam rooms.