Boasting many lakes and indoor spas, hot springs in South Korea stand out among the natural water sources and have become a major tourist attraction.
The springs offer picturesque views and healing waters that have made them popular with both tourists and locals alike. The unique landscape and culture of South Korea make it ideal for solo travelers, couples, or families looking for a unique experience.
To learn more about the hot springs in South Korea, keep reading our article.
Hot Springs in South Korea
South Korea is comparable to other countries with a spa-rich culture with plenty of natural sauna facilities. The country has a fair share of hot springs that use geothermal water.
Visiting a hot spring can provide therapeutic relief from stress as well as help ease certain ailments. Furthermore, a trip to the springs is a great way to unwind after a day of exploring the various attractions on offer in South Korea.
To be considered a hot spring, South Korea requires temperatures to exceed 77°F, the law around classification and cleanliness is an undeniable draw to experiencing one of the many hot springs for yourself.
There are hot springs with different water temperatures and different qualities. Some hot springs are rich in sulfur, some alkaline, and some in germanium rock mineral.
Hot springs, locally known as "Oncheon," are scattered all over South Korea. There are over 400 hot springs in South Korea, with those located in the southeast reaching the highest temperatures.
Best Hot Springs in South Korea
With over 400 hot springs in South Korea, it can be difficult to decide which to visit. These are the best hot springs with the highest rating and positive feedback from visitors.
Woori Yuhwang Spa, Seoul's Rare Sulfur Hot Spring
Jeollanam-do Damyang Resort Spa
Vista Walkerhill
Jeollabuk-do Jinan Red Ginseng Spa.
Woori Yuhwang Spa, Seoul's Rare Sulfur Hot Spring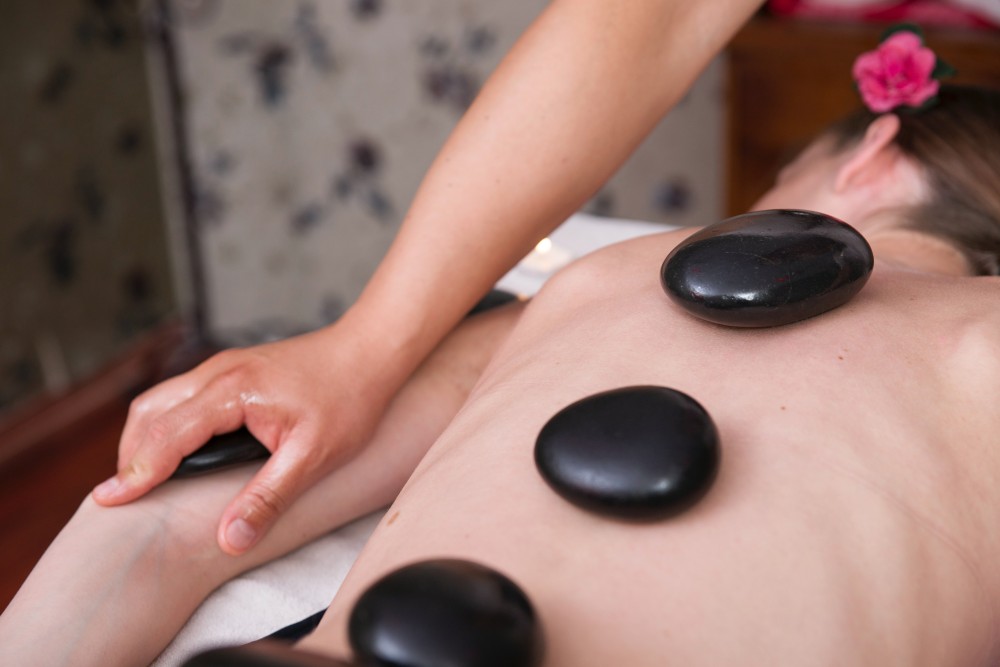 This hot spring is located in Guui-dong and draws approximately 3,280 feet of deep water daily. The water in the springs is rich in sulfur, and it is the only facility with sulfur hot springs in the entire city of Seoul.
The facility is smaller, but due to the sulfur-filled water, it is frequently visited by tourists and residents. Some people go to relax, and some use the rich-mineral water to rejuvenate their bodies.
Moreover, there are hot tubs and underground tunnel sauna rooms with sulfur-rich hot water. The Woori Yugwang Spa also has baths with mineral water. Given its central location, there is plenty of accommodations to choose from in the area.
Quick Look
Location: 33 Jayang-ro 5-gil
Price: $7.30 for adults / $4.80 for kids
Operating Hours: 5:30 AM to 10 PM
Our Pick
Hotel Pharos, Seoul
2.2 km from Woori Yuhwang Spa
"The staff were really accommodating. It was hard for me since I cannot speak the Korean language, but they helped me in every way"
View on Booking.com
Jeollanam-do Damyang Resort Spa
The Damyag Resort Spa is located deep in the heart of the bamboo country. In operation for more than 20 years, the residents of South Korea are quite familiar with its offerings. But lately, this resort is becoming quite a popular tourist attraction.
The resort is spacious and offers comfort as soon as you walk through the door. The Damyang Resort Spa is a sanctuary for city dwellers.
There is a massage pool with falling jets and a high-pressure washer. The pools contain bamboo sap, leaves, and green tea. The hot springs have 20 kinds of dissolving solids such as sulfate, calcium, lithium, germanium, etc.
Quick Look
Location: Damyang Resort
Price:

$6.50 – hot springs
$10.50 – hot springs & swimming pool

Operating Hours: 6:30 AM to 9:00 PM
Vista Walkerhill
Located in Achasan,  Vista Walkerhill has hot springs that face the Hangang River where visitors can relax and enjoy the beautiful scenery of the city. Winter is an ideal time to visit, as many enjoy soaking in the hot waters on the roof with a snowy backdrop.
The hot springs are perfect for relaxing one's mind or helping alleviate chronic pain. The facility also has an outdoor garden, a terrace bar, and a deck on which you can practice yoga and meditate.
This location is a particularly popular retreat for couples given the beautiful scenery, and top-notch facilities that boast many open spaces for quiet reflection and relaxation.
Quick Look
Our Pick
Jeollabuk-do Jinan Red Ginseng Spa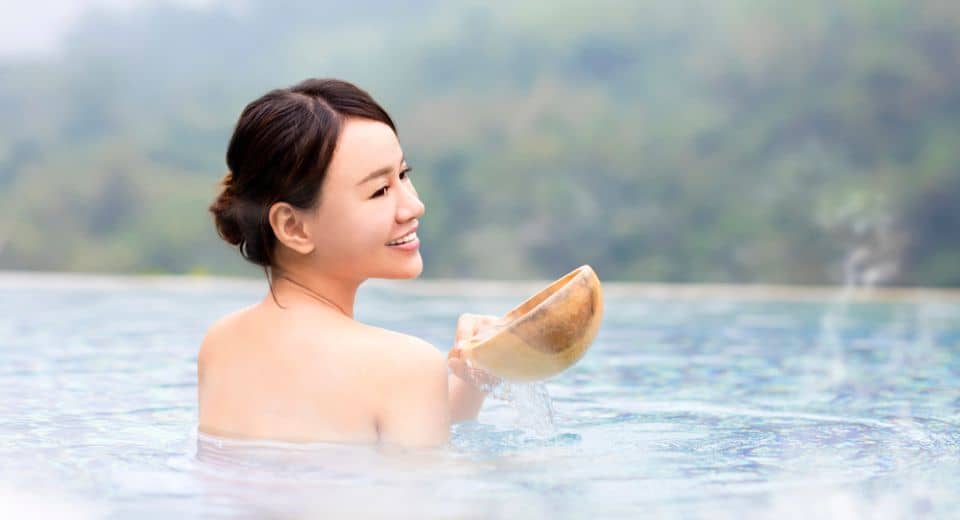 Located at the foot of Maisan mountain in Jinan, the heart of South Korea, Jinan Red Ginseng Spa is one of the notable spas that follows the word of the Donguibogam, a health encyclopedia over 400 years old.
If you've come to these hot springs to treat a specific medical issue, there are many therapy programs and private rooms on offer that utilize the waters, herbs, aromas, and other traditional medical treatments.
In Jinan Red Ginseng Spa, there are two areas, the first one is a public spa and the second one is a destination spa. Moreover, on the roof, there is a sky garden with an outdoor pool.
The view here can't stunning, as you can enjoy the hot springs with the Maisan Mountains as your backdrop.
Quick Look
Location: Jinan Red Ginseng Spa
Price:

Weekdays $31.50 adults / $24.30 kids
Weekends $34.80 adults / $27.50 kids

Operating Hours: 9:30 AM to 8:30 PM