Last Updated: February 23, 2023
As the largest archipelago in the world, covering an area of almost the size of Australia, there is an abundance of hot springs in Indonesia. Besides the hot springs, the country is a destination hot spot with the ancient allure and vibrant culture of Bali drawing in many tourists. 
It is important on your travels to seek both exhilarating and relaxing moments. In this article, we will look at the top hot springs in Indonesia, from primitive to resorts, so that you can add them to your travel plans.
List of Hot Springs in Indonesia
Best
Hot Springs

in Indonesia
Indonesia is divided into over 30 provinces, which are further divided into regencies, districts, and villages. We have sorted the best hot springs in the country by province.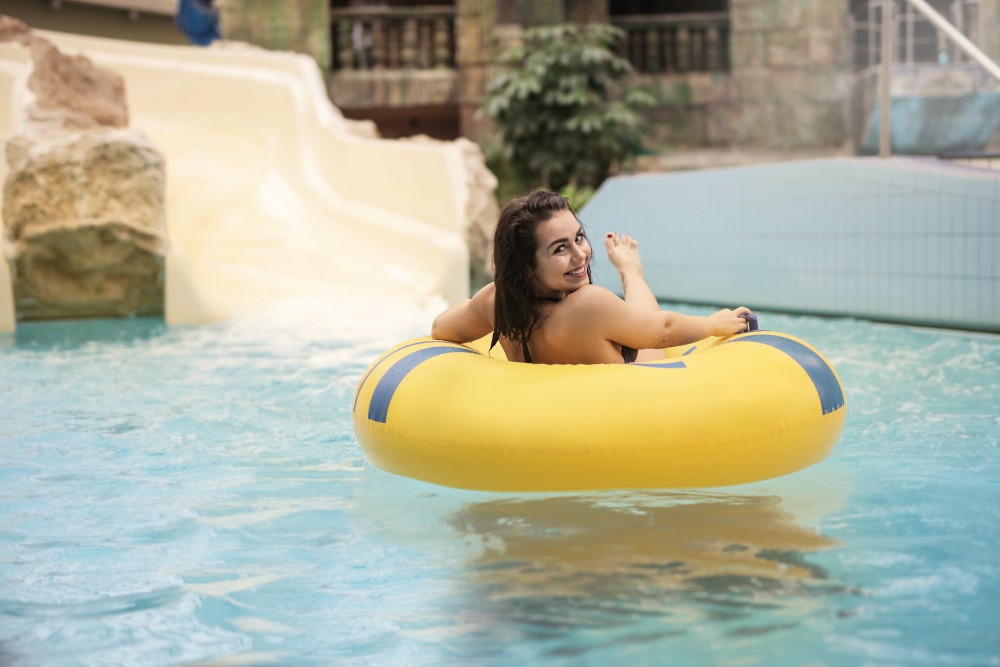 Hot Springs in Bali

Banjar Hot Spring
Toya Devasya
Batur Natural Hot Spring

Hot Springs in Sumatra
Hot Springs in Java

Gedong Songo Hot Spring
Ciater Hot Spring
Guci Gung Pemandian Air Panas

Hot Springs near Jakarta
Banjar Hot Spring is a fantastic place in northern Bali near Banjar village. The place is like a gem in the jungle, and it's not always packed with tourists, so you can enjoy a warm bath in peace.
Banjar offers three pools set in a tropical garden. The pools have sulfurous water with about 26% sulfur and a temperature of around 100 °F.
The pools vary in size, two are large, and you can swim inside, while the third one is small and perfect ideal for massages or feet soaking.
On the website, you can find useful information about the available services, restaurants, parking, spa services, and even info on the lockers you can rent to put your belongings away.
Additional Info
Location: Banjar Hot Spring
Operating Hours: 8:30 AM – 5:30 PM
Entrance Fee: $1.3 for adults
Our Pick
If you want to go on an all-in-one vacation, you should visit Toya Devasya. The place is a whole package, with natural hot springs, a warm pool, a restaurant overlooking the pool, and various adventure offers like water sports and a hiking camp.
Furthermore, Toya Devasya has eight natural colorless and odorless springs. You can also enjoy the warm Olympic-sized pool.
Toya Devasya offers fantastic spa and beauty treatments. You can enjoy a traditional Balinese massage for about $25 or a shiatsu massage for $30.
Additional Info
Location: Toya Devasya
Operating Hours: 9 AM – 5 PM
Entrance Fee: Ranging from $6+
Batur Natural Hot Spring is located near Toya Devasya, the springs are known for its natural beauty and four swimming pools of various sizes.
Although the water is rich in minerals, it's crystal clear without any strong odor. It has a pleasant temperature of about 100 °F, which is not too high and can be suitable for swimming.
The entrance fee includes a welcome drink, a locker for your belongings, a towel, soap, and shampoo. This makes a stop at the Batur Natural hot springs an easily accessible stop on your itinerary.
Our Pick
Tira Vilagna Suites & Spa
Easy Access to Batur Natural Hot Spring
"Tira Vilagna exceeded all our expectations. It was so thoughtfully designed, and the surrounding views were breathtaking. Our rooms were spotless and the bathrooms were luxurious"
View on Booking.com
If you're interested in sulfuric hot springs in Indonesia, you should visit Pariban Hot Spring. The place has a breathtaking view; however, that's not the only reason to visit.
Pariban Hot Spring has multiple pools and spring tubs that vary in size and temperature. So, you can find a place to swim for a longer period of time or another place to soak for a couple of minutes to absorb the minerals.
Additional Info
Location: Pariban Hot Spring
Operating Hours: 5 AM – 11:30 PM/ 3 AM – 11:30 PM on Sundays
Entrance Fee: $1.33
Gedong Songo Hot Springs is located within the Gedong Songo Temple complex, 9 ancient Hindu temples whose history dates back to the 19th century. The hot springs on site are high in sulphuric content and visitors will be able to spot them by the rising steam.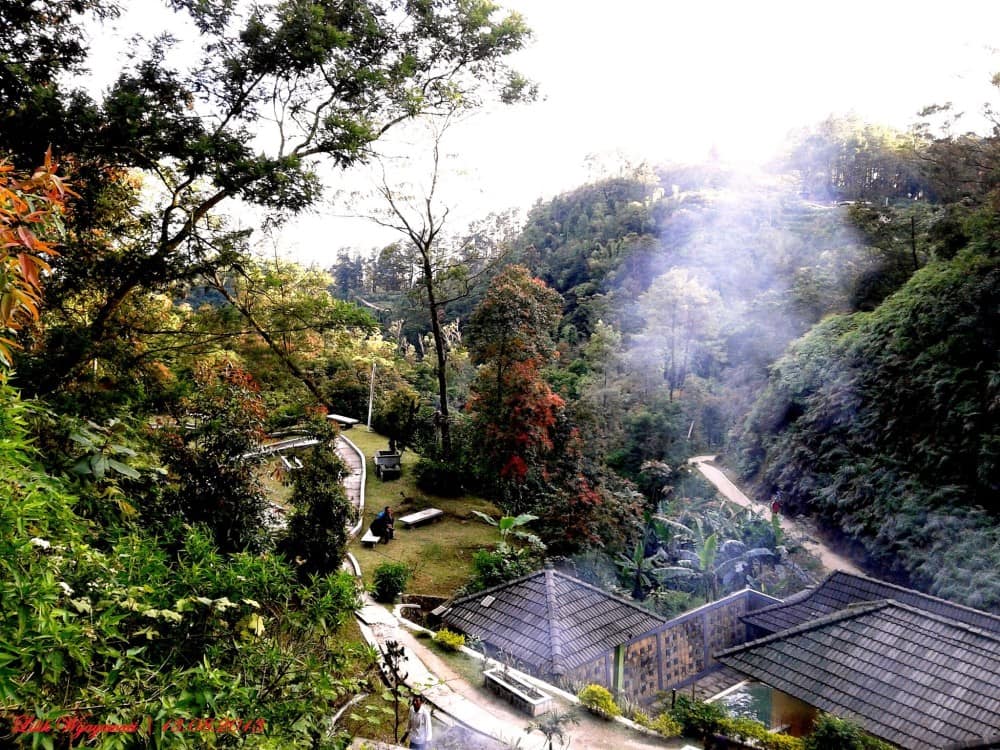 Gedong Songo offers a medium-sized pool that's less than 6 feet deep with a suitable water temperature.
Locations like this are one of the main reasons why Indonesia is a popular attraction for globe trotters, the restorative soak in the hot springs with the background of ancient history is an irreplicable experience.
Ciater Natural Hot Spring
Located in West Java, Ciater Hot Spring is among the most popular places, with thousands of visitors each month. The water is warm due to the Tangkuban Perahu, an active volcano located about five miles away.
This place has multiple private and public pools, shallow creeks, and hot waterfalls. The interesting part is that you can find traditional and modern pools with a water temperature of about 100 °F. The modern pools are deeper and suitable for swimming. The traditional ones are shallower and ideal for soaking.
Moreover, the place offers fishing, wall climbing, paintball, horse riding, and other activities for tourists. It also has a nice restaurant where you can taste traditional dishes.
You should remember that the entrance fee you have to pay doesn't cover pool usage. This means that you'll have to pay additional fees depending on the activities you want to do. For instance, to use the Leuwisari Pool, you'll have to pay about $1.33. For in-room soaker tubs, you have to pay another $4.
Our Pick
Sari Ater Hotel & Resort
Easy Access to Ciater Natural Hot Spring
"Surrounded by nature. Many trees. Many play areas for kids. Relaxing water sounds. The view and sound coming from the balcony are very soothing to the senses"
View on Booking.com
Guci Gung Pemandian Air Panas
Located in Central Java, Guci Gung Pemandian Air Panas is one of the more lively hot springs in Indonesia, attracting many locals to the area and surrounded by a bustling culture. Fridays, known as Friday Kliwon, are considered a sacred day and offer the best chance to immerse oneself in the culture of Indonesia.
You can use the public hot spring for free. However, this is a small place, and it's often crowded, especially on weekends. So, we suggest you take a room with a private tub, which will cost you only a few dollars.
There is an abundance of activities, points of interest, and dining options in the area. If you come to soak in the pools, make sure you have your day open for more exploration.
If you're visiting Jakarta, you can visit Tirta Sanita Hot Springs for a little relaxation, as the place is only 30 miles away from the capital.
This amazing, locally-managed hot spring offers three pools with warm water. The pools vary in size and temperature. 
The smallest pool, which can fit four people, has the highest temperatures. The facility also features larger pools, that while not as hot, allow swimming. 
Moreover, Tirta Sanita has soaking tubs, which can be used by one visitor at a time. If you want to use these private tubs, you'll have to pay about $0.60.