When you think of Colorado, the first thing that usually comes to mind is the Rocky Mountains. Mid-western friendliness. Low crime rates and relaxed laws. Any one of these things may pop into your head, but hot springs? That's not likely to be one of them.
In actual fact, though, Colorado is rich in geothermal hot springs. All over the state, you'll find pools that are available for public use, as well as those that exist as part of (usually extremely popular) resorts.
Many people come to the Centennial State expecting snow and ice, but you can also enjoy a steamy soaking experience in a pool with natural, thermal water at the hotels with hot springs in Colorado listed below.
The Best Hotels With Hot Springs In Colorado
1. The Springs Resort & Spa — Pagosa Springs
The Springs Resort & Spa sits along the banks of the idyllic San Juan River. Self-described as a "place of vitality and profound renewal", the resort boasts scenic views of the mountain towns for which Colorado is famous.
There are no less than 25 pools on-site, so there's something here for every type of soaker. Whether you want to swim laps or brave a cold plunge, the choices are there for you. Given the variety, this is one of the best resorts for hardcore hot springs enthusiasts who like to indulge in a bit of everything.
The accommodation at the resort is only steps away from the geothermal pools, which are believed to boast therapeutic healing qualities. That said, you don't need to stay at the resort to enjoy the hot pools; day passes are available, too!
Average nightly rates range from $399 to $799, so this one is on the slightly more expensive side as far as Colorado hotels go.
2. Strawberry Park Hot Springs — Steamboat Springs
Strawberry Park Hot Springs is mostly used as a day-use establishment, with guests reserving two-hour windows in the springs at a time. However, there is also lodging available for those who'd like to spend more time in the pools.
There are some advantages to staying overnight at Strawberry Park, including the fact that guests have the advantage of using the pools from sunrise to midnight. They'll also have access to showers that day-pass guests won't be able to use.
This establishment is for those seeking very rustic accommodations, as there is no electricity on the premises, no linens or blankets provided, and running water is only available in the shared bathhouse.
Prices range from $120 to $230 a night for lodging, or you can stay at the nearby Bristol Hotel if you are looking for more quaint accommodations and a day trip to Strawberry Park Hot Springs.
3. Mount Princeton Hot Springs Resort — Nathrop
If you are after more extravagant accommodation, Mount Princeton may be for you. Nestled in the center of the Rocky Mountains between Buena Vista and Salida, this resort is especially popular among couples seeking romantic getaways (or even a destination wedding!).
[lasso ref="mount-princeton-hot-springs" id="2317″ link_id="1066366″]
The pools at Mount Princeton come at varying temperatures, mostly from 70 to 120 degrees Fahrenheit. The best part about them is they offer spectacular views of the mountain scenery. There's no better view while you soak!
Be prepared to pay anywhere from $250 to $900 per night for this luxury resort.
4. The Historic Wiesbaden Hot Springs Spa & Lodging — Ouray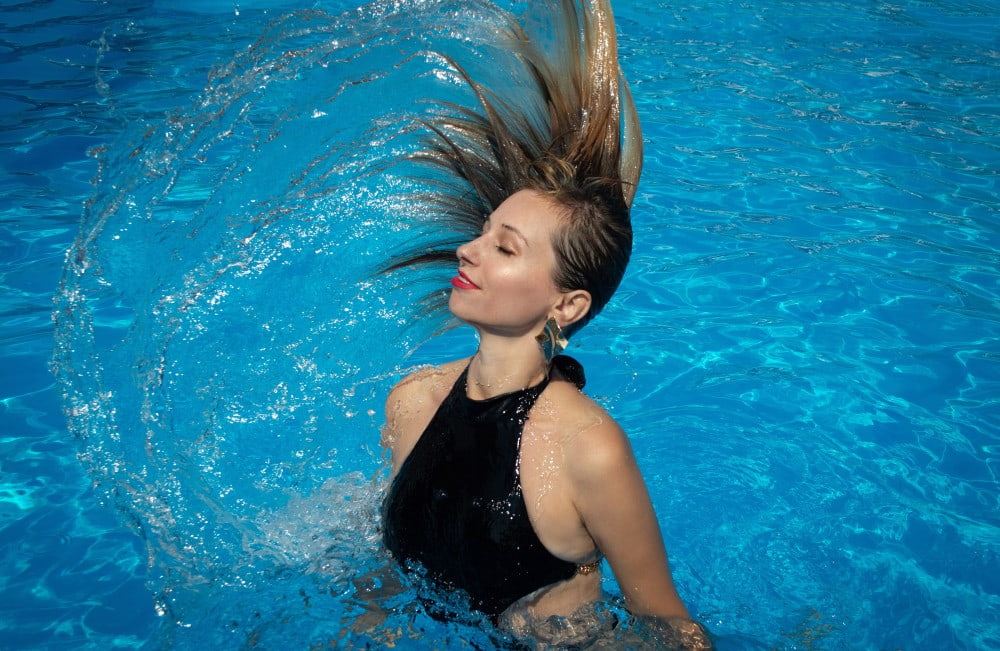 Also found in the town of Ouray is the Historic Wiesbaden Hot Springs Spa & Lodging. Anyone visiting Colorado in search of a true Alpine experience will adore this lodge, which offers several pools flowing straight from the mineral-rich source.
Perhaps the most famous of the pools is the Vapor Cave, heated at 108 degrees. Then there's the outdoor swimming pool, which is slightly cooler at between 102 and 104 degrees. Finally, guests can also unwind in the private outdoor soaking pool and waterfall, Lorelei.
Matching the variety of pools, there are a few accommodation options to choose from, including the spacious en-suite rooms or the rustic Hill Cottage.
For those looking for something a little bigger, there's the House on the Hill, which boasts three bedrooms, two bathrooms, and a deck. Or if you are looking for a romantic getaway, consider checking out the adults-only Beaumont Hotel Hotel & Spa nearby.
You can expect to pay between $200 and $350 per night to stay at The Historic Wiesbaden Hot Springs Spa & Lodging.
5. Hot Sulphur Springs Resort & Spa — Hot Sulphur Springs
There are 15 pools to choose from at Hot Sulphur Springs Resort & Spa, all of them flowing with natural geothermal water.
This resort offers mineral water in its absolute purest form, as there aren't even any filters or pumps used to move the water (and there are certainly no chemicals used!). If you're seeking hot spring water as nature intended, this is the resort to try.
The accommodation is mostly in the form of motel rooms, though an apartment and a cabin are also available for hire.
Average prices vary from $120 to $350 per night for this resort.
6. Twin Peaks Lodge & Hot Springs — Ouray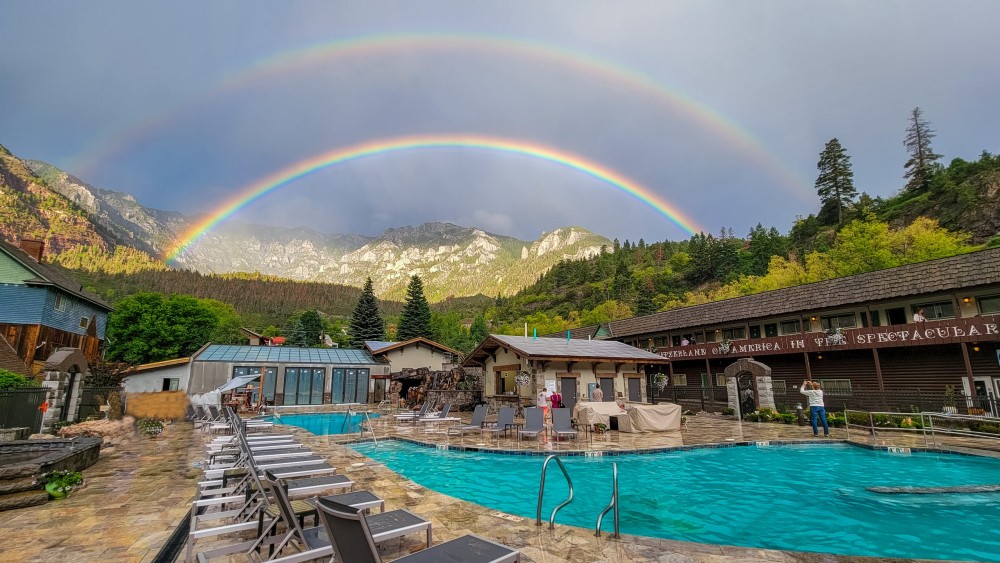 Situated in the quaint mountain town of Ouray, Twin Peaks Lodge combines the best of resort-style accommodation with classic mountain lodging. Describing their on-site pools as "the nation's best hot springs experience", they offer superb views of the bordering mountains.
[lasso ref="twin-peaks-lodge-hot-springs" id="8872″ link_id="1066367″]
Along with the hot springs where guests can enjoy a range of medicinal benefits, the lodge also offers a pool for more active swimming. With a restaurant, pizzeria, and spa on the premises, this is the ultimate one-stop destination that you'll never want to leave.
To stay here, you're looking at $250 to $300 a night.
7. Cottonwood Hot Springs — Buena Vista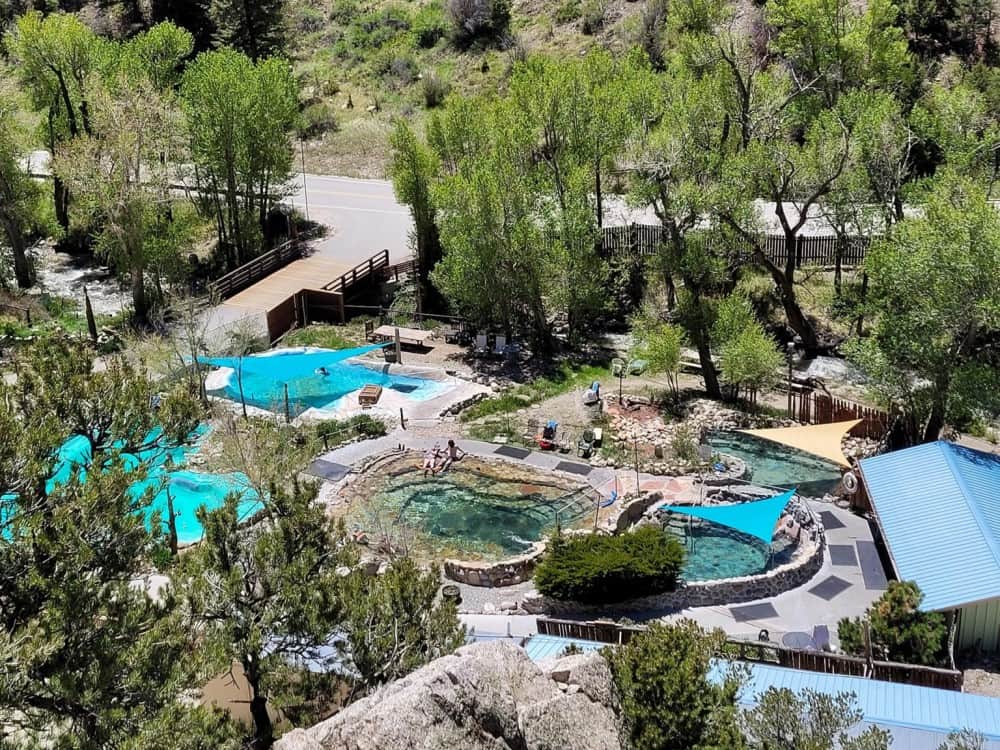 When it comes to stunning locations, it doesn't get much better than Cottonwood Hot Springs. The resort is located a few miles to the west of the charming town of Buena Vista, against a background featuring the San Isabel National Forest and Cottonwood Creek.
Along with the hot springs, guests can indulge in a plethora of spa services, from body scrubs to facial massages to wraps and complete hydration.
If you like to soak in peace, this resort is a particularly good option because they encourage a tranquil, quiet atmosphere.
The price you'll pay for accommodation at Cottonwood Hot Springs largely depends on which room you'll be staying in. Camping is the most cost-effective lodging option and offers a good alternative for those on a budget, costing $45 per adult per night.
You can also book a single bed in a dormitory for $55 per adult, with higher rates for bigger beds. Lodging rooms start at $149 per night and are more expensive on weekends, while cabins range from $195 to $345 per night.
8. Box Canyon Lodge & Hot Springs — Ouray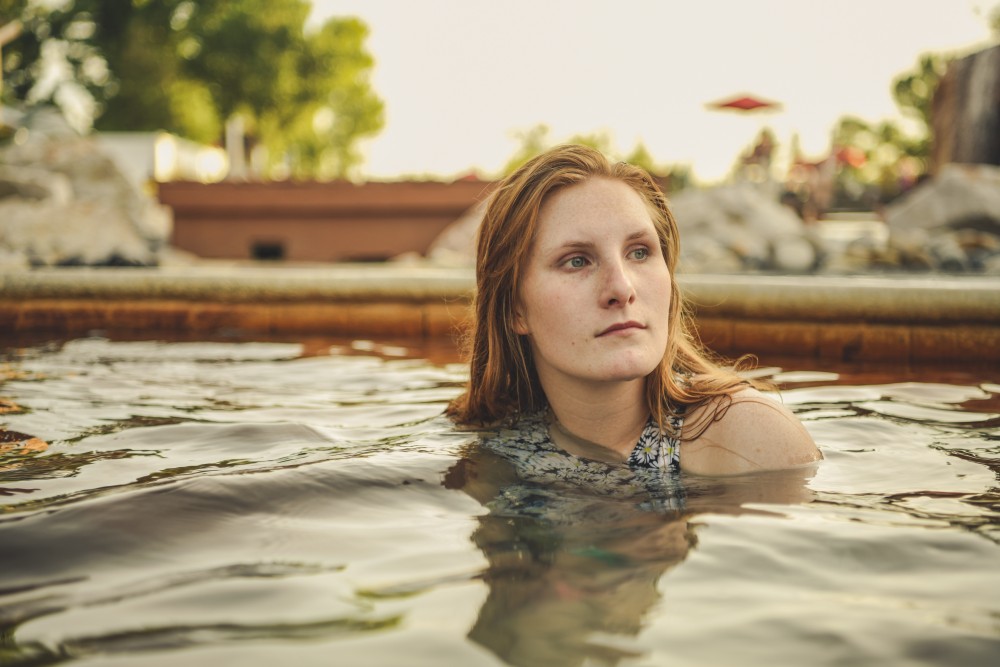 Ouray is known for its hot springs, and another resort to making the most of this prime real estate is Box Canyon Lodge. The property has been a hotel since immediately after the Second World War, and before that, the area and its amazing hot springs were used by the Ute Indians.
[lasso ref="box-canyon-lodge-and-hot-springs" id="8398″ link_id="1066368″]
At Box Canyon, you'll find seven soaking tubs filled with completely natural spring water. Best of all, the tubs are located on the mountainside and offer mesmerizing views of the landscape.
Prices vary between $200 to $250 a night.
Travel Tips for Staying in Colorado
The first thing to be aware of when visiting Colorado is the size of the state. Because some of the more famous travel destinations in Colorado have the feel of charming small mountain towns, there tends to be the misconception that Colorado is small and that all the major cities and towns are close to one another.
As Travel Lemming explains, there are 13 commercial airports in Colorado. Denver International Airport is over half an hour from the Denver city center. For reference, the state is about the size of the entire country of New Zealand! Be sure to allow for enough travel time.
It's also important to be prepared for changing and unpredictable weather in Colorado. I'd recommend bringing layers so that you can easily cover up or remove a few depending on the temperature fluctuations throughout the day.
Of course, if you're traveling during winter, be prepared for freezing conditions. It can drop down to -57 degrees Fahrenheit during the coldest time of year, January (via Hashtag Colorado Life). Expect snow to start falling in October and temperatures to stay cool until April.
If you aren't set on visiting during winter and you want to avoid the bustling crowds of the summer months, the off-season between September and October is one of the best times of the year to visit. It's less busy and cheaper than other times of the year, and you'll have the benefit of milder weather and stunning fall foliage.
For those who do want to visit in summer, be prepared for aggressive afternoon thunderstorms. Pay attention to the weather forecast and try to plan most of your outdoor activities, like hiking, for the mornings.
Regardless of the month, Colorado naturally attracts more crowds on weekends. If you have a flexible schedule, opt for visiting on weekdays to secure more affordable hotel deals and quicker transit times (via Colorado.com).
It's not necessary to rent a car to visit Colorado, particularly if you plan on visiting ski towns which are often supported by shuttle services. If your visit will be to Denver only, there's also not strictly a need to rent a car, as there is a great public transport system there.
However, if you do want to explore the wider Colorado area, hiring a car can make things much easier for you and put you in control of your own itinerary. It's not necessary to hire a four-wheel drive as most roads are regularly plowed and tended to during winter.
And to be sure, there is plenty to see and do outside of Denver. Colorado Springs, for example, is a must if you plan on visiting hot springs or the Garden of the Gods. Fort Collins to the north is also worth a visit and offers many tourist-friendly establishments.
Perhaps the most important tip when visiting Colorado is to always practice hiking safety. Never venture from the marked trails, to protect yourself and the environment, and always read trail descriptions so you can be aware of dangerous sections.
It's also important to regularly drink water and advance slowly to ward off altitude sickness while tackling those 14-thousand-footers.
Hotels With Hot Springs In Colorado – Final Thoughts
To sum up, these are my top picks for the best hot spring hotels in Colorado for every kind of traveler.