Offering breathtaking views of Lake Tahoe, a wide selection of eclectic restaurants and bars, and access to the region's numerous hiking trails and outdoor adventure, Tahoe City is a wonderful town for basing an exploration of the Tahoe Region in California.
However, along with offering outdoor access to activities both on the water and through the beautiful surrounding landscapes, Tahoe is also within a short distance of some of the state's most notable hot springs.
From primitive thermal pools to luxurious resort complexes, visitors will discover a soothing simplicity at these six hot springs near Tahoe, CA. (Distance from Tahoe city center in brackets). 
Hot Springs Near Tahoe, California
1. Sierra Hot Springs (40.4 Miles)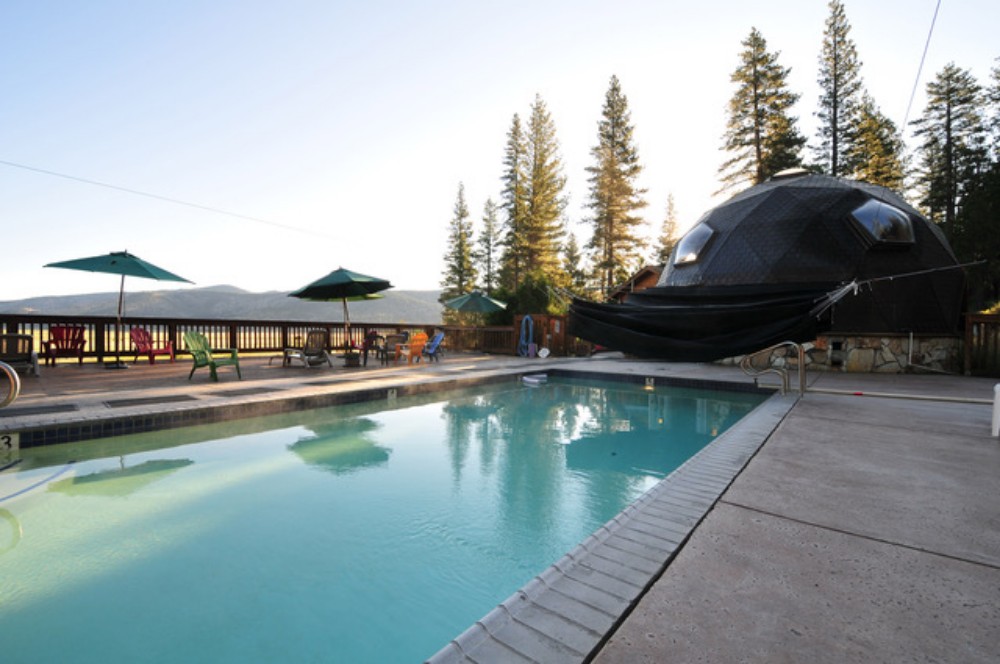 The Sierra Hot Springs are the most accessible hot springs near Tahoe and are tucked away towards the edge of the Tahoe National Forest, about an hour's drive north from the city. The Sierra Hot Springs is a full-service resort and retreat center occupying one of the region's quietest and most relaxing corners.
Visitors have several mineral soaking opportunities at the resort, the most famous being the complex's Temple Dome Area. Located inside a geodesic roof dome with stained-glass panels, the hot spring pool reflects light off its waters and onto surrounding statues for a surreal majestic setting. The waters in this pool average between 105- and 110 degrees Fahrenheit.
Alternatively, visitors can also soak while enjoying the outdoor natural setting of the region in one of the two pools located just outside of the geodesic dome. The Meditation and Warm Pool average between 98 and 100 degrees but also feature breathtaking views of the surrounding alpine valley.
Further soaking options are available at the Phoenix Baths within the complex's extensive spa facility. These pools are slightly cooler and range between 85 and 90 degrees. Other services within the retreat and wellness center include accommodation options, massage treatments, and wellness classes and workshops.
2. Carson Hot Springs Resort (44.2 Miles)
Located just over the state border in Nevada, the Carson Hot Springs Resort was first established in the mid-19th century and had been attracting visitors to its therapeutic mineral waters for over a century and a half. The large resort features several onsite services and amenities, including multiple bathhouses, clubhouses, and an onsite hotel.
Fed from a natural mineral spring 35,000 feet below the Earth's surface, the Carson Hot Spring Resort offers visitors several diverse soaking opportunities. From the source, the water averages a scorching 121 degrees Fahrenheit but is cooled before being filled into the property's various pools.
The most popular swimming hole within the resort is the large outdoor swimming pool, which offers plenty of space to enjoy the soothing waters the way you want to. The temperatures in the pool average between 93 and 96 degrees in the summer and are warmed to just above 100 degrees in the winter.
For a more secluded soaking experience, the resort also offers nine private indoor pools capable of sitting up to four soakers. These private baths range between 95 and 104 degrees Fahrenheit.
For added convenience, the Carson Hot Spring Resort also features onsite accommodations, entertainment facilities, and dining options.
Our Pick
3. David Walley's Resort (52.1 Miles)
David Walley's Resort is just over an hour from Tahoe and operates out of genoa, Nevada. Established in 1862, this historical hot spring hotel has hosted numerous notable figures, including Mark Twain, Carol Lombard, and multiple US presidents.
While the resort has vastly changed over 160 years of operations, today's complex boasts many modern amenities and services. It includes several visitor accommodation and dining options and the site's world-celebrated thermal baths.
The resort features seven soaking tubs filled with natural mineral waters, averaging 98 and 104 degrees Fahrenheit. The water's high potassium, sulfur, and sodium levels give the springs their natural therapeutic properties known to relieve symptoms of arthritis, back pain, respiratory issues, and dry skin.
4. Grover Hot Springs State Park (60 Miles)
Located just over an hour's drive south of the city, the Grover Hot Springs State Park protects a beautiful corner of California and houses one of the most soothing hot springs near Tahoe. The park features a small thermal pool complex surrounded by the natural beauty of the region's awe-inspiring landscapes for a truly surreal soaking experience.
The park features two natural mineral springs, although only one of these pools is a traditional hot spring that averages 105 degrees Fahrenheit. The other pool within the facility is a cold-water swimming hole with more traditional temperatures typical in recreational swimming complexes.
Both hot springs are filled with natural spring waters renowned for their high mineral concentrations. While a chemical reaction between the minerals gives the pools a green hue when viewed from a distance, both swimming holes are clean and offer refreshing soaks.
Other activities featured within the state park include hiking trails offering breathtaking views of the Sierra Nevada range and numerous crackling creeks providing some genuinely spectacular fishing opportunities.
Our Pick
Creekside Lodge
Easy Access to Grover Hot Springs State Park
"Lovely and comfortable room and the owner was really nice. Laid back atmosphere that really made you feel welcomed and at home."
View on Booking.com
5. Steamboat Hot Springs (61.8 Miles)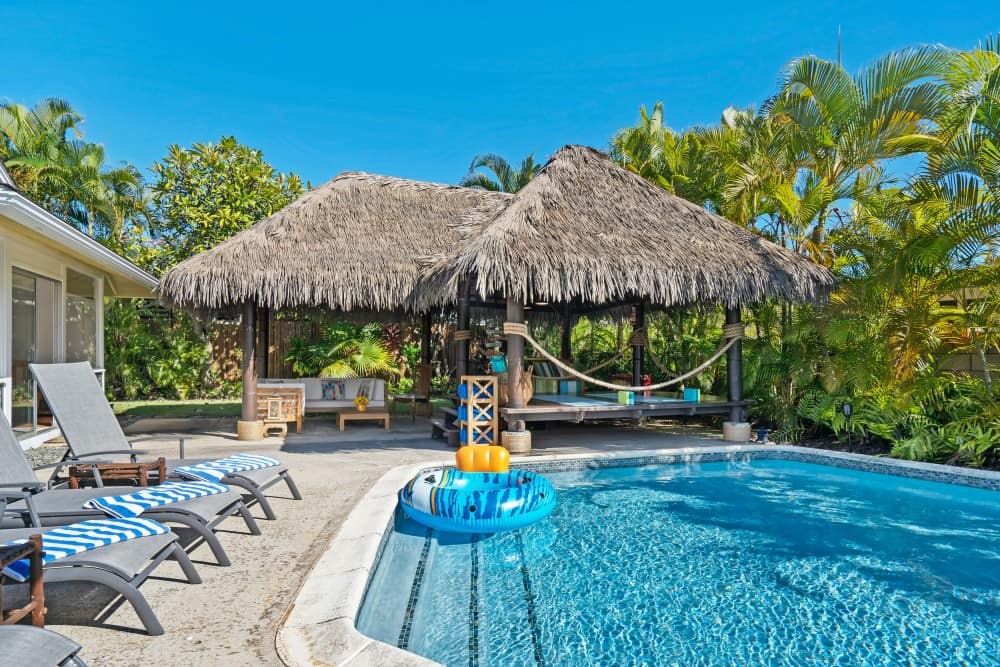 Heading back over California's state border with Nevada, the Steamboat Hot Springs is another spectacular hot spring resort that first opened in the mid-1800s and is again only a little over an hour's drive from Tahoe.
Once home to a hospital that engaged the water's curative properties in its treatments, the Steamboat Hot Springs continues to attract visitors today, thanks to the opportunity to soak in its soothing resource.
Visitors can enjoy the natural spring water in several soaking areas throughout the resort, including numerous outdoor pools and private tubs. The complex also offers seven private indoor pools allowing a more secluded soak in a controlled environment and a personalized experience.
Enhancing the overall bliss of the complex is the large healing center ad spa facility that offers a massive catalog of treatments and wellness classes, including a mud body mask, sonatherapy, yoga, and Tai Chi.
Our Pick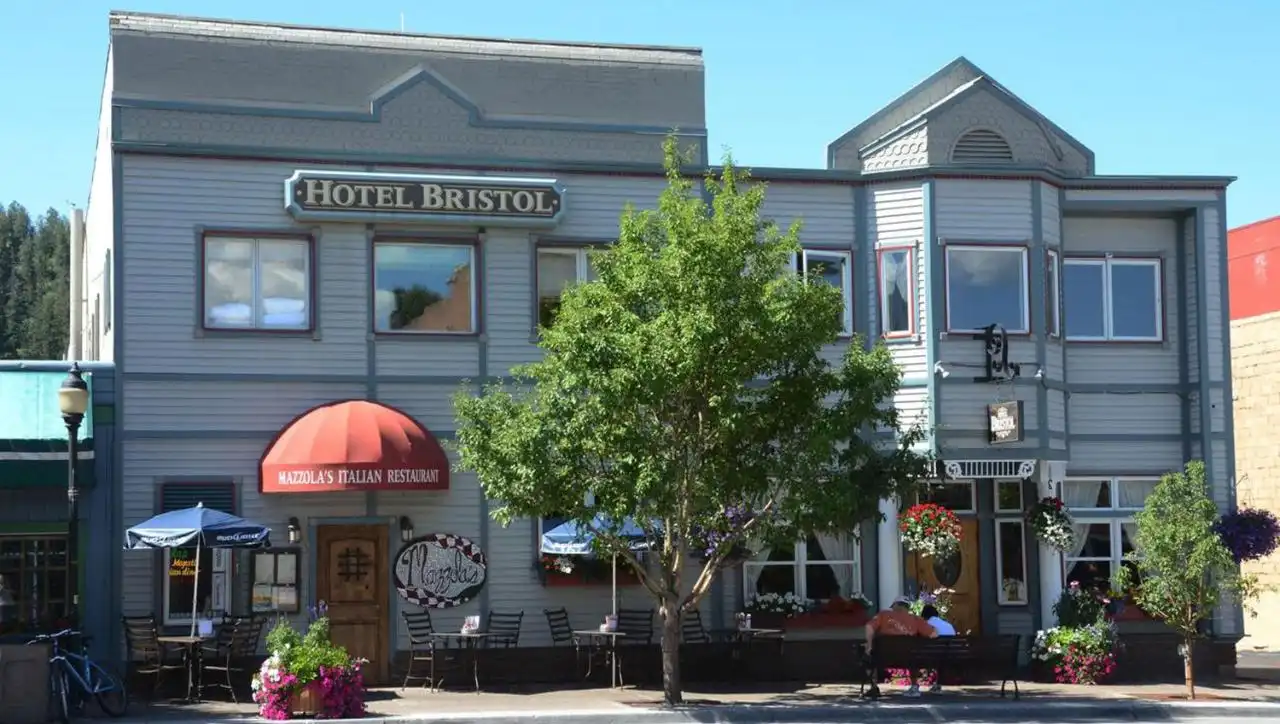 The Bristol Hotel
Easy Access to Old Town Hot Springs
"The location is perfect for being in town and close to the mountain. The hotel is charming and the sitting areas were very comfortable and like home."
View on Booking.com
6. Feather River Hot Springs (98.6 Miles)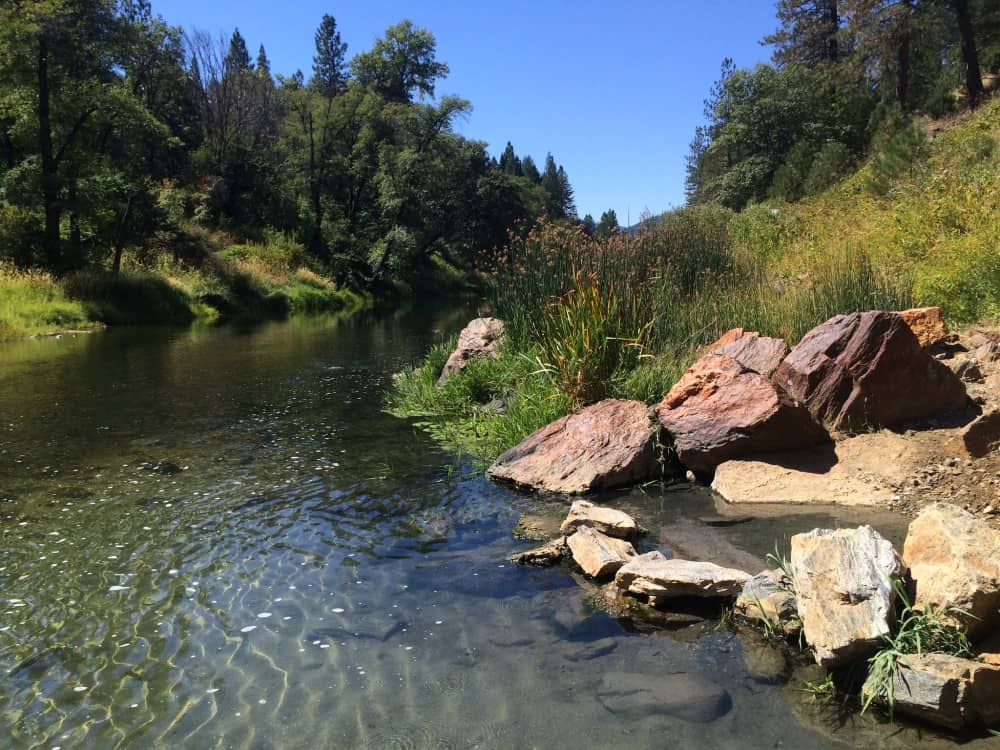 Originally called Woody's Hot Springs, the Feather River Hot Springs is a privately owned rustic thermal pool complex about two hours north of Tahoe. Tucked away in the Feather River Canyon near the Sierra Nevada Mountains, this hot spring offers a soothing soak highlighting the region's natural marvels and breathtaking vistas.
Two thermal pools comprise the hot springs, but both sit side by side in a singular concrete tub structure. Nestled on the banks of the nearby river, both tubs offer a quiet setting for enjoying the simple sounds of the nearby water feature.
The smaller of the two pools can fit up to two guests and is perfect for individual soaks. Meanwhile, the second and larger pool is better for accommodating small groups and can seat up to eight people comfortably. Both pools average between 99- and 104 degrees Fahrenheit and are known for their natural sulfur concentrations.
The Feather River Hot Springs is privately owned by a singular owner responsible for the entire property. As such, they require 24-hour notice before visiting on weekdays and 48-hour notice when visiting on weekends. Luckily, the owner does offer various visiting opportunities, including day visits, camping retreats, and membership packages.