Bordered by the Sierra Nevada Mountains, Reno is a popular city in Nevada that most people don't automatically associate with hot springs. But the area is brimming with hot springs to soak in, both within resorts and also those that are more basic.
In this article, we will look at the top hot springs near Reno, Nevada, and let you know what you can expect when visiting one of these picturesque sites. (Distance from Reno city center in brackets).
Hot Springs Near Reno, Nevada
1. Steamboat Hot Springs, Reno (14.1 Miles)
Steamboat Hot Springs is a healing center and spa under 20 minutes from central Reno. Nestled in a historic setting, the healing center today stands on the site of what was once a hospital, erected over the hot springs to treat patients with the geothermal water within.
The water at the hot springs is abundant in rare and sulfate minerals, including magnesium, calcium carbonate, silica, and lithia. It's pumped from the ground straight to the spa's hot tubs and remains free of chemical intervention.
The center also offers other wellness treatments, including chakra alignment, vibrational therapy, and trauma release exercises.
2. Carson Hot Springs Resort, Carson City (30.9 Miles)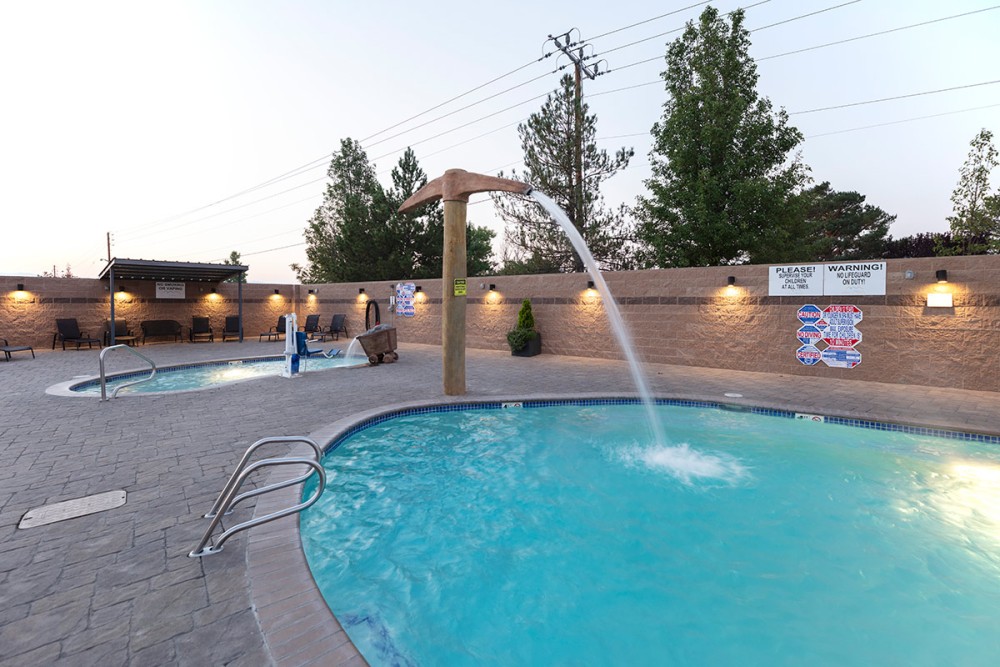 Just 35 minutes away from Reno in historic Carson City, the Carson Hot Springs Resort offers an outdoor pool and patio, as well as indoor private pools for more intimate soaking.
All pools use mineral water from the local hot springs and range from 95 to 104 degrees Fahrenheit. Bathing suits are required in the outdoor pool, but optional in the private pools.
The resort claims ownership of the highest-quality water in the Sierra/Rocky Mountain chain of hot springs due to the water's high traces of sodium, sulfate, chloride, and silica, along with a range of other healing minerals.
If you work up an appetite in the pool, you can grab some chow at Sassafras Eclectic Food Joint on the premises, which focuses on fresh local produce. Then enjoy a drink at the Shoe Tree Brewing Co.
3. 1862 David Walley's Hot Spring Resort, Genoa (51.2 Miles)
A stay at David Walley's will take you back to the days of Old West in Nevada. Located in Genoa, the state's oldest town, this mountain resort is an hour from Reno and is surrounded by trails perfect for hiking and biking, and of course, hot springs.
Dating back 153 years, the resort is believed to have been used by pioneers in the area and was a common stop for travelers (via Tahoe Magazine). It was refurbished in 2013 and features five mineral pools, along with an outdoor pool, sauna, and steam room for the ultimate relaxation experience.
Our Pick
The on-site spa gives guests even more opportunity to unwind with a plethora of treatments available, from facials to aromatherapy. The resort also offers spectacular views of the Sierra Nevada Mountains, which you can admire from the 1862 Restaurant & Saloon Bar.
4. Grover Hot Springs State Park, Markleeville (72 Miles)
An hour and 20 minutes away from Reno, across the border into California, lies Grover Hot Springs State Park. While there are a variety of hotels and resorts nearby with hot springs to enjoy, this is an ideal destination for those looking for a more rustic soaking experience.
The park is located in Hot Springs Valley and boasts a hot spring pool complex, which according to the official website is currently closed due to fire damage. You can reserve your space in the pools ahead of time, securing slots of 1.5 hours (including shower time!).
Our Pick
Creekside Lodge
Easy Access to Grover Hot Springs State Park
"Lovely and comfortable room and the owner was really nice. Laid back atmosphere that really made you feel welcomed and at home."
View on Booking.com
Speaking from personal experience, I know that green pools can be unsettling. But the hot pools here are green simply because of the mineral deposits that gather at the bottom of the pool, which affect the way that light reflects off the water. However, rest assured that everything in the pool complex is safe to use!
5. Pyramid Island Hot Spring, Bakersville (64 Miles)
Another option if you're seeking a more rugged hot spring, Pyramid Island Hot Spring lies near the River Kern, just beyond Bakersville. It should take around an hour and 20 minutes to reach from Reno.
Rustic though it may be, Pyramid Island Hot Spring is well-known thanks to its natural beauty. However, it doesn't attract big crowds like it should because it can be difficult to reach.
Though the pool is spacious enough for around five people and has its own waterfall, it does require visitors to cross the river to reach it.
6. Smith Creek Valley Hot Springs, Lander County (143 Miles)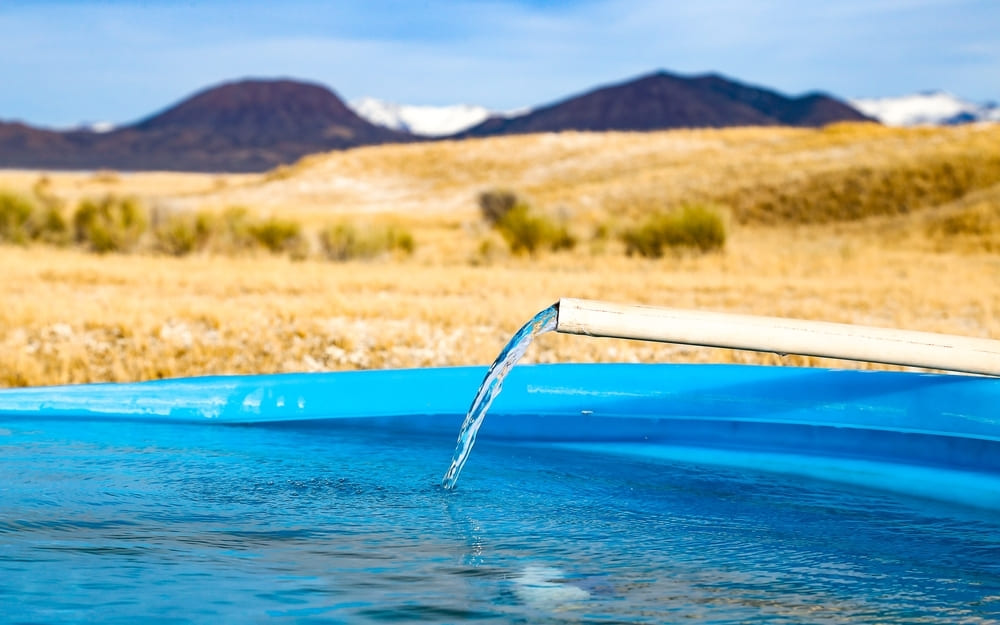 Smith Creek Valley Hot Springs is nearly three hours away from Reno, so this isn't the best option if you're looking for something a stone's throw away from town. But if you have more time to explore, this natural hot spring is a great option.
Getting to Smith Creek Valley Hot Springs may require a little adventure, as you'll have to travel down a few unmarked dirt roads to get there. However, the beauty of the rock-walled pools speaks for itself
7. Kyle Hot Springs, Mill City (164 Miles)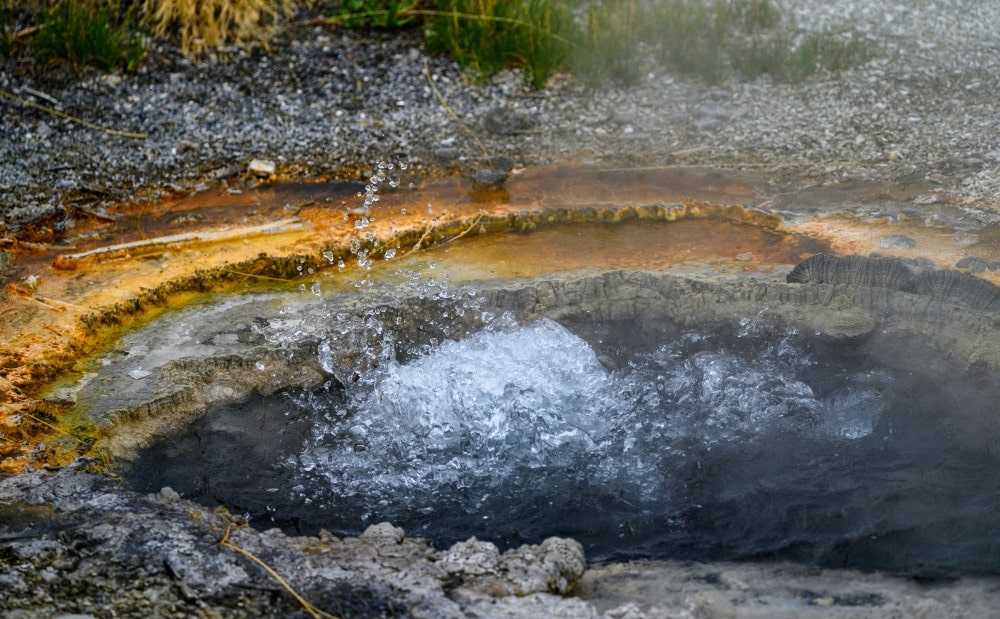 Also around two hours and 50 minutes from Reno, Kyle Hot Springs is another primitive hot spring in Nevada known for its natural beauty and sweeping views of the surrounding mountains.
Rather than rock walls, the springs feature two plastic soaking tubs and water temperatures in the low 90s. You can visit this basic spring in any weather, though it may be difficult to reach when the road is covered in snow during winter.
Hot Springs Near Reno – Final Thoughts
There are plenty of hot springs around Reno, ranging from the basic to the extravagant. Let us know which one you'll be visiting the next time you're in The Biggest Little City in the World!