Straddling the California-Nevada state border, Lake Tahoe is one of the most breathtaking freshwater lakes in the country, not to mention the largest alpine lake in North America. Known for its unbelievably clear waters, awe-inspiring vistas, and a promise of adventure both in the waters and through the surrounding landscapes, lake Tahoe offers something for everybody.
However, along with exploring the crystal-clear depths and numerous hiking trails through the Sierra Nevada range, visitors to Lake Tahoe should also take the opportunity during their visit to paradise to simply relax. And there is no better way to do so than by visiting one of the region's natural mineral hot springs.
From historical resorts to full-service wellness retreats, visitors will find blissful tranquillity at these six hot springs near Lake Tahoe. (Distance from Lake Tahoe in brackets).
Hot Springs near Lake Tahoe
1. David Walley's Resort, NV (18.9 Miles)
Located in Genoa, Nevada, David Walley's is only a short drive from Lake Tahoe and is home to one of the region's most opulent hot spring experiences. David Walley's Resort was first established in 1862 and has hosted several notable figures over the past century and a half, including Mark Twain, Carol, Lombard, and numerous US presidents.
While much of the original resort complex has changed thanks to fires and modern renovations, visitors to the hot springs can still enjoy a myriad of amenities and services throughout their visit, including several accommodation and dining options.
Our Pick
However, much like at the time of its founding, the most significant attraction to the David Walley's Resort remains the complex's famous thermal pools. The facility features seven soaking tubes that average between 98 and 104 degrees Fahrenheit.
High in potassium, sulfur, and sodium levels, the hot springs at David Walley's Resort are known to improve various conditions, including arthritis, back pain, respiratory issues, and dry skin.
2. Carson Hot Springs, NV (24.1 Miles)
Another famous hot spring near Lake Tahoe that dates back to the mid-19th century, the Carson Hot Springs, features an extensive resort complex that includes multiple bathhouses, a clubhouse, and an onsite hotel.
The Carson Hot Spring Resort features several soaking options, all fed from a natural mineral spring 35,000 feet below the Earth's surface. The spring is renowned for its curative properties thanks to its high sodium, chloride, and silica concentrations, and it is known to improve skin conditions and balance the digestive system.
Our Pick
From the source, the Carson Hot Spring averages 121 degrees Fahrenheit. Luckily, these waters are cooled to more bearable temperatures before being filled into the resort's various pools. The most popular soaking option within the resort is the complex's large outdoor pool, which averages 93 to 96 degrees in the summer and up to 100 degrees in the winter.
The resort also features nine private indoor pools for a more secluded soaking experience. Capable of sitting up to four soakers, these private baths range in temperatures between 95 and 104 degrees Fahrenheit.
The Carson Hot Springs Resort also boasts accommodation options and several dining and entertainment facilities for added convenience during your stay at the complex.
3. Steamboat Hot Springs, NV (27.4 Miles)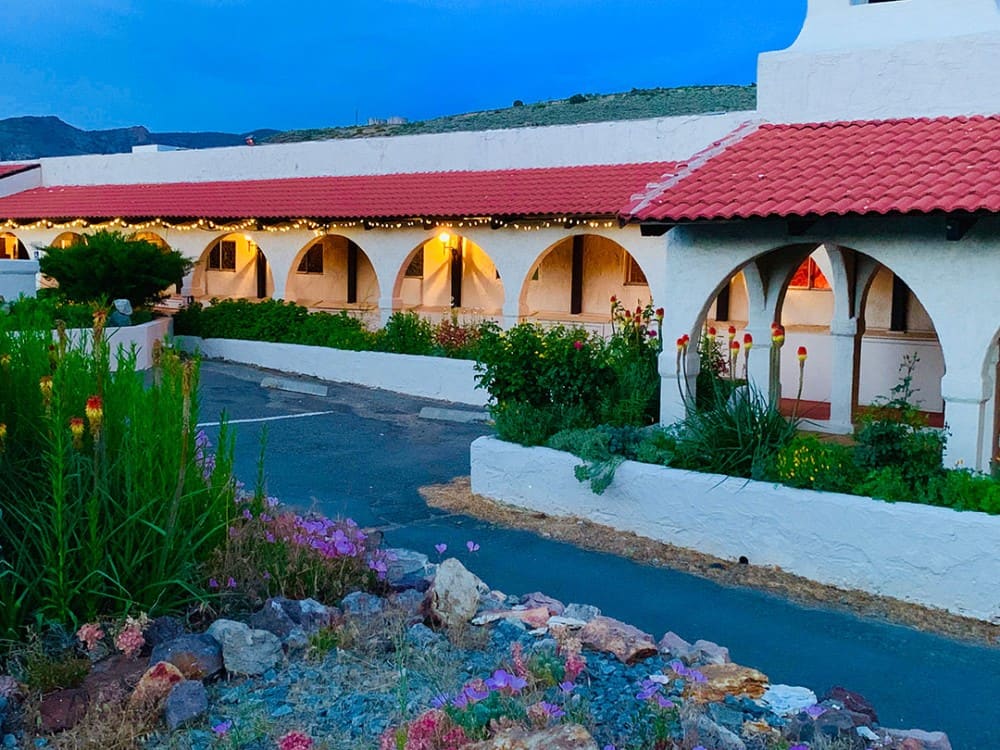 Like many hot springs in the area, the Steamboat Hot Springs in Reno, Nevada, were first established as a center of healing in the mid-1800s and was even the home of a hospital designed to engage the curative properties of the site's therapeutic waters.
While the area's landscape has since changed due to massive earthquakes sealing the geyser, the hot springs remain a popular destination for rejuvenation. Today the springs are operated as an extensive healing center and are even a Registered State Historic Landmark.
Visitors can still experience the same rare mineral-rich waters enjoyed by the region's earliest inhabitants in several hot spring pools and soaking tubs. The facility's outdoor pool features plenty of natural scenery and a large garden, while the seven private indoor pools allow for a more secluded soak complete with temperature controls for a personalized experience.
Also featured within the large resort complex is a large healing center and spa facility that offers various treatments and wellness classes, including a mud body mask, sonatherapy, yoga, and Tai Chi.
4. Grover Hot Springs State Park, CA (38.9 Miles)
Located on the California side of the state border, the Grover Hot Springs State Park is about an hour's drive south of Lake Tahoe and is home to several natural attractions, including a rustic thermal pool complex surrounded by the pristine natural beauty of the landscape.
The state park features one hot spring pool at 105 degrees Fahrenheit and a cold-water pool at more traditional temperatures for a recreational swim. Both pools are pumped from six different springs from a nearby valley and feature high mineral concentrations. Due to a chemical reaction between the minerals, the spring water can often appear green from a distance.
Beyond the eponymous hot springs, the Grover Hot Springs State Park also boasts several other natural attractions and activities, including numerous hiking trails with views of the nearby Sierra Nevada range and several creeks offering fantastic fishing opportunities. With plenty to explore in the park, visitors should plan to book a site at the onsite campground.
5. Sierra Hot Springs, CA (41.5 Miles)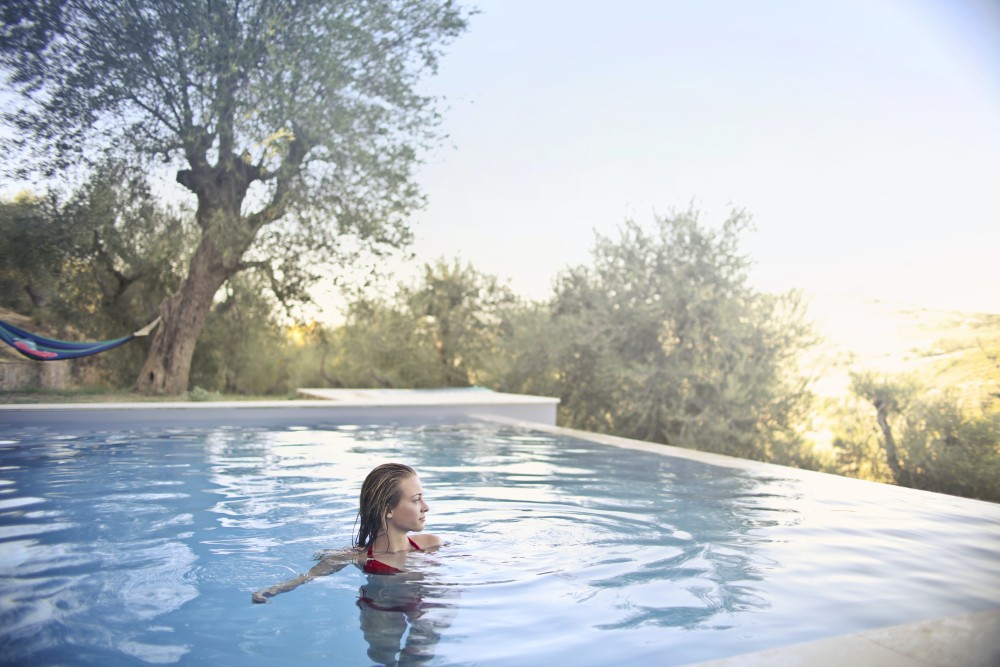 Tucked away near the edge of the Tahoe National Forest, the Sierra Hot Springs Resort and Retreat Center occupies one of the most idyllic corners of the state while maintaining a relatively easy location to access from the Lake Tahoe region.
The extensive resort features several soaking options, the most popular being the Temple Dome Area. Contained by a geodesic roof of stained-glass panels, this hot spring features waters averaging 105 to 110 degrees Fahrenheit that reflects light across its surface and surrounding statues.
Located outside of the Temple Dome are two other hot spring pools. The Meditation and Warm Pools average between 98 and 100 degrees and feature breathtaking views of the region's alpine valley. Alternatively, visitors can also visit the Phoenix Baths in the spa area, which are maintained at slightly cooler temperatures, between 85 and 90 degrees.
As a full-service wellness center, visitors to the Sierra Hot Springs have access to a myriad of onsite services and amenities, including several accommodation options and wellness classes and workshops.
6. Fales Hot Spring, CA (72.2 Miles)
The Fales Hot Spring was once an extensive hot spring resort complex. However, this resort has long been abandoned and left to ruins. Since the resort is on private property, these historical pools are inaccessible to the public. Nevertheless, visitors can still soak in the mineral waters in a small pool outside the property filled via a pipe from the resort.
Surrounded by granite walls, the waters of the pool average around 92 degrees Fahrenheit, but it does vary between seasons. While located along a major freeway, this hot spring is clothing optional, but clothes should be placed over some bushes to avoid ticks that are known to live in the area's dense grass.