Several countries in Europe are renowned for being global destinations of wellness and healing. Along with health retreats nestled in the mountains or by the sea, Europe is home to an array of hot springs, each with alleged medicinal properties.
Certain European nations are better known than others when it comes to their hot springs.
The magic of Iceland's Blue Lagoon, the luxury of the Hungarian Szechenyi Baths, and the crystal blue waters of the Pamukkale Thermal Pools in Turkey attract travelers from around the world, and are definitely worth visiting.
That said, there are plenty of other hot springs in Europe to check out too, even in those countries that most people wouldn't expect to have them, including Belgium, Norway, and Romania. And the beauty of visiting lesser-known hot springs is that you're likely to experience fewer crowds and cheaper prices.
Here are the hot springs in Europe you should consider visiting, and what you need to know before you go.
List of Hot Springs in Europe
Llixhat e Bënjës, Albania
Rogner Bad Blumau, Austria
Thermes de Spa, Belgium
Istarske Toplice, Croatia
Les Bains de Llo, France
Loutra Pozar Thermal Springs, Greece
Bad Ems, Germany
Szechenyi Baths, Hungary
Blue Lagoon, Iceland
Saturnia Hot Springs, Italy
Stave Hot Pools, Norway
Uniejów Thermal Spa, Poland
Poça da Dona Baija, Portugal
Sovata, Romania
Khakusy Hot Springs, Russia
Arnedillo Hot Springs, Spain
Zurich Thermal Baths & Spa, Switzerland
Pamukkale Thermal Pools, Turkey
Thermae Bath Spa, United Kingdom
FAQ's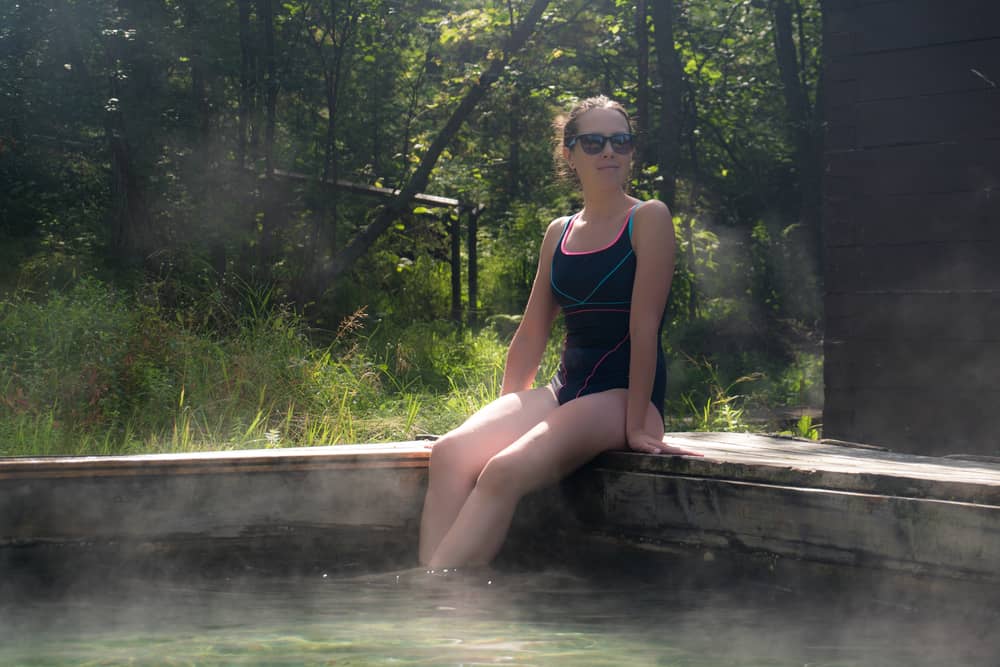 Which countries in Europe have the best hot springs?
Truthfully, there's no single European nation that has better hot springs than others.
Some countries have more hot springs, and some have better-known hot springs, but you can have a wonderful hot spring experience in many countries on the continent (and in the U.K.).
When it comes to the most famous European countries for hot springs, the nations that come to mind are Hungary, Turkey, and Iceland.
Hungary is also one of the nations with the most hot springs within its borders, and is estimated to have over 1300, with nearly 125 being located in Budapest alone.
If you can't choose which country to visit for the best hot springs experience, consider the different hot springs styles of each nation that naturally come with the culture and climate.
For example, many travelers rate the hot springs in Iceland because there's something so magical about soaking in a hot spring when you're surrounded by ice and snow. Or if you'd like to view Mediterranean scenery while relaxing in a hot pool, Greece, Italy, or Turkey are probably better options for you.
Are hot springs in Europe luxurious or primitive?
You can get all types of hot springs in Europe. Those that are located within resorts tend to be more comfortable and feel fancier, while those in remote or rural areas often feature more primitive conditions.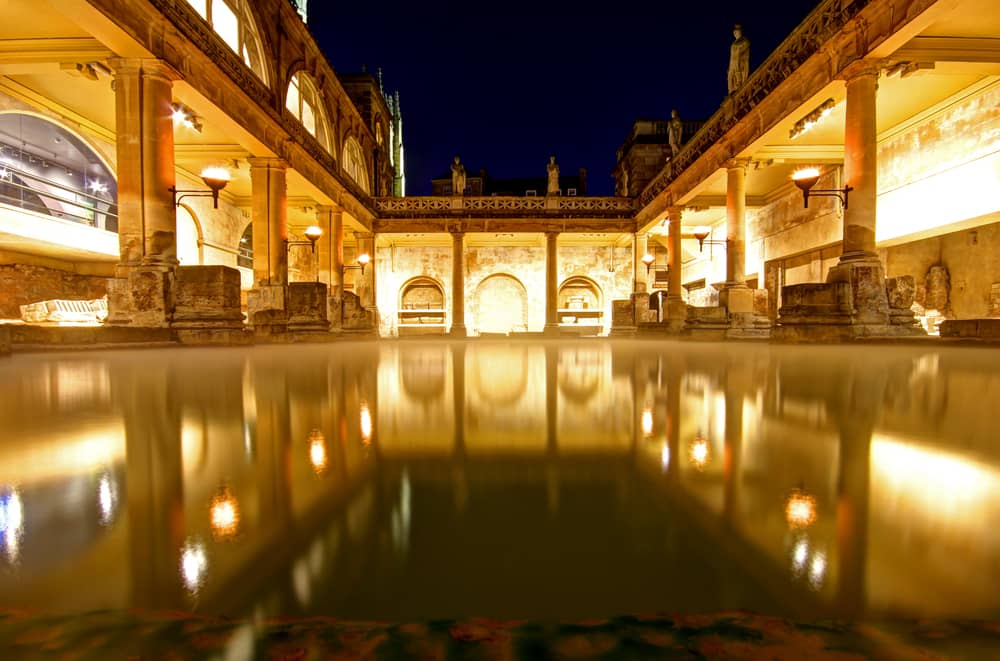 The Zurich Thermal Baths & Spa in Switzerland offers an experience similar to visiting a spa or wellness retreat, for instance, while Russia's outdoor Khakusy Hot Springs will feel much more basic.
Note that despite other wellness services offered by the establishment, you should still be able to get the same healing properties from the water, even in rural conditions.
Are the paid hot springs in Europe expensive?
Some of the hot springs in Europe are considerably more expensive than their American counterparts. As a rule of thumb, the more famous establishments will get away with charging more.
The Blue Lagoon in Iceland, for example, costs around $65 USD for a basic visit. Less famous alternatives, like the Myvatn Nature Baths, tend to be much cheaper.
Also, keep in mind that some countries in Europe are more expensive on the whole than others. Iceland tends to carry higher prices, not just for tourist attractions, but for food, drinks, and accommodation as well.
Can you buy hot pool tickets in advance in Europe?
In some establishments, you will be able to buy tickets in advance. This is particularly recommended for busier locations, such as the Blue Lagoon or the Szechenyi Baths in Hungary. While you still might be able to buy tickets on the day you are visiting, buying the tickets in advance will remove the need to line up.
What is the etiquette regarding photography at hot pools in Europe?
Photography rules are largely unregulated in many European countries. However, it goes without saying that you should avoid taking photos of other bathers while in the hot pools and respect their privacy.
A selfie might be okay (as long as the particular establishment permits it), but try not to take photos or videos of other people.
What is the best time to visit the most touristy baths, such as those in Budapest?
Generally, you'll always encounter other bathers when visiting famous hot springs. But it's best to visit at less-busy times of the day, such as 10 a.m. and noon.
Are European hot springs chlorinated?
In nearly all cases, the hot springs you visit in Europe won't be chlorinated. Chemicals like chlorine are thought to ruin the thermal and mineral benefits.
However, there are normally other cleaning processes at work, such as water filtering systems.
Final Thoughts
Visitors to Europe will be spoilt for choice when it comes to choosing a hot spring (or several hot springs) to experience.
You can have a range of soaking experiences here, from the primitive to the extravagant, and many of the hot pool establishments are steeped in history that dates back centuries.
Just like the Romans, the Celts, and other figures from Europe's past, you can soak in these thermal waters and enjoy the healing benefits, too.