There is an abundance of hot springs and bathhouses in Belgium that offer a pleasant and luxurious stay for people who come from around the world. Wellness centers with heated and therapeutic pools are an important part of almost every resort in Belgium.
Our article will look at the best hot springs in Belgium. Most of the thermal springs are located in the northern part of the country, and they have pools that use naturally heated water that emerges from the underground.
Hot Springs in Belgium
Belgium has a lot of popular traits like waffles, chocolate, and beer. The country is also the home to NATO headquarters. But, what most people are unaware of is that Belgium also has a fair share of hot springs.
Here is a fun fact – Belgium is where the word "spa" originated. The country is home to the City of Spa, which is a wildly popular destination. The City of Spa has been one of the most popular destinations in Belgium since the 15th and 16th centuries.
Visitors from all over the world would travel just to dip their toes in the healing spring waters. The hot springs are designed to restore and revive your body.
These wellness retreats in Belgium have jacuzzis, steam rooms, thermal pools, and much more. You can take advantage of the services offered and recharge your batteries.
Because we live in a modern world, the hot springs in Belgium that we will briefly review have world-class spas and offer plenty of innovative treatments for the face, body, and legs. From ice fountains and plunge pools to themed saunas and detoxifying scrubs.
Even if you think that you are in shape, leave it to a Belgian spa to make you feel 10 years younger.
Best Hot Springs in Belgium
Château des Thermes of Chaudfontaine
The only town in Belgium with natural hot water springs is Chaudfontaine. Local people discovered this in the late 1600s and kept it a secret until the 19th century. Chateau des Thermes is a majestic castle that is located in the Valley of the Vesdre.
The resort allows you to immerse yourself in a pure and calm serenity with thermal baths that have been there since the 19th century. The water gets about 93°F in the outdoor thermal bath and offers plenty of healing minerals.
To relax even more, there is an indoor spring pool, musical bath, Turkish baths, saunas, an ice fountain, and a salt cabin.
The hot spring works every day, and it's open from 09:00 AM to 08:00 PM.
Additional Info
[lasso ref="le-chateau-des-thermes" id="5819″ link_id="1047932″]
Thermen Londerzeel
Located just 6 miles north of Brussels, Thermen Londerzeel has everything that you hope to find in a top-class spa facility. For instance, it has a steam bath, an outdoor pool, a jacuzzi, a cooling bath, and much more.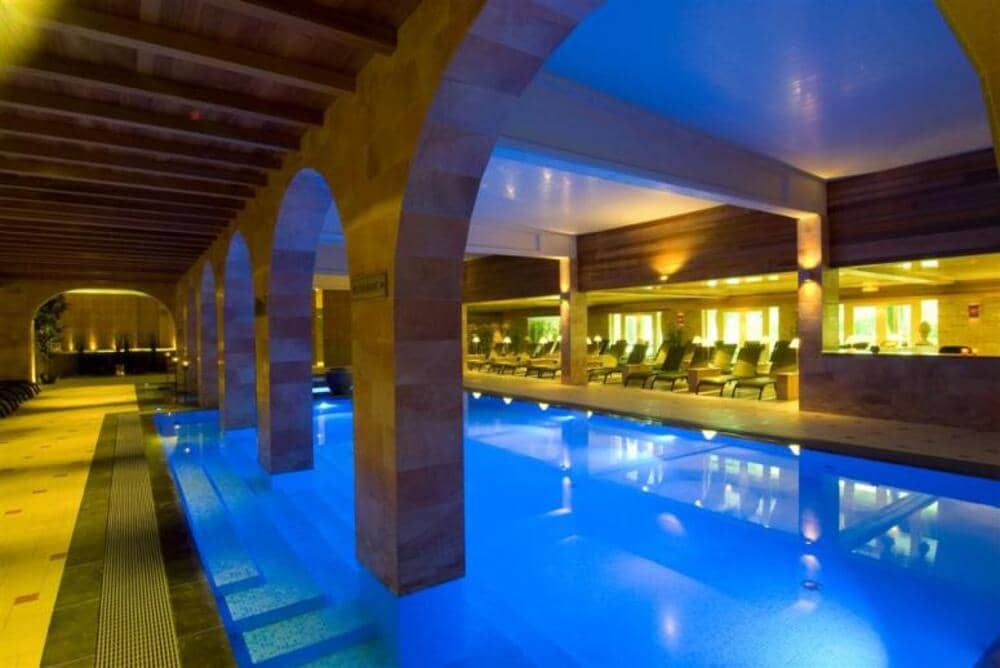 The unique thing that Thermen Londerzeel brings to the table is the nine-themed sauna cabins. One of them even has a giant aquarium that is full of tropical fish. There is another sauna where you can make your own playlist and listen to music while you sweat. It doesn't get any better than that.
In the Thermen Londerzeel, there is also an Alps sauna built inside an ice cave with freezing temperatures. The resort has Himalayan salt stones, the newest invention that may help detox and improve blood circulation.
This facility is available seven days a week with working hours from 11:00 AM to 11:00 PM.
Additional Info
[lasso ref="thermen-londerzeel-hotel" id="5822″ link_id="1047933″]
Nooz
Nooz offers one of a kind experience and is a unique wellness center. The resort is not far from Antwerp, which is the largest city in Belgium. Whenever you think about roaming in the city, you can come to Grobbendonk and enjoy a massage or a dip in a jacuzzi.
Nooz has quite innovative and creative approaches to wellness. You can have a massage with two different therapists or a sound and light experience, which usually comes with snacks like nuts or fresh fruit.
Most importantly, the resort allows you to enjoy a floating bath outside where you can be undisturbed in your little private pavilion surrounded by colored lightning. If that's not enough, you can adjust the colors manually and listen to the calming sounds from the forest.
Nooz also has rainwater showers and hot tubs heated by a wood fire. You can visit the place every day from 10:00 AM to 08:00 PM.
Additional Info
[lasso ref="nooz-grobbendonk" id="5827″ link_id="1047934″]
Thermae Boetfort
Just like Chateau des Thermes, this spa resembles a luxurious castle. Thermae Boetfort is a resort located in Chateau in Melsbroek and offers plenty of ways for guests to relax and unwind.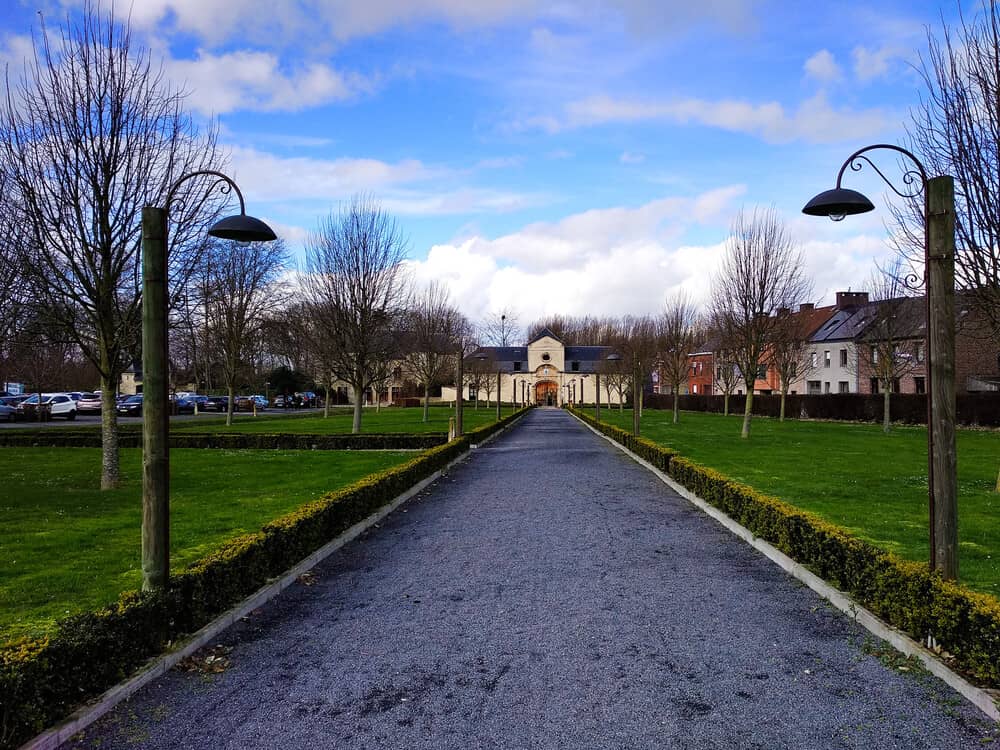 The resort has multiple saunas, jacuzzis, swimming pools, and a wide variety of specialized hot springs. There is an area nearby called The Moenia, which allows nudists and has seven different saunas. In this area, there is a salt sauna where the walls are made purely of salt crystals.
Also, there is the "sauna of whispers," where you must be extremely quiet. A largely popular part of the Thermae Boetfort resort is the Curia bathing suit area. It includes a light therapy sauna, infrared sauna, music sauna, and Kelo wood sauna.
If you have any medical issues, you should try the halotherapy sessions that Thermae Boetfort offers. The entire session is in a salt room where the medicinal salt is dispersed into space. Visiting this room will give a pleasant boost to your immune system.
Same as the other hot spring resorts mentioned above, Thermae Boetfort works every day of the week. The opening hours are from 09:00 AM to 10:00 PM.
Additional Info
[lasso ref="thermae-boetfort-hotel-steenokkerzeel" id="3350″ link_id="1047935″]