Last Updated: February 23, 2023
Unlike other countries that have been using hot springs for thousands of years. Government and privately funded thermal spas in Australia started popping up in the late 1800s and early 1900s.
However, their popularity started declining during the 1950s and was once again revived during the 1980s. Since then, the interest in hot spring spas has only grown due to their numerous benefits.
Hot springs in Australia attract many visitors to the country, who believe the minerals in the natural spring water contain many health properties. Whether you are visiting the hot springs for health or to explore the beauty of the outback one thing is sure, their beauty is otherworldly.
List of Hot Springs in Australia
Types of
Hot Springs

in Australia
Australia has natural and travertine hot springs, some are in fully developed resorts while others are in natural settings. The majority of the hot springs in Australia are fed water from the Great Artesian Basin.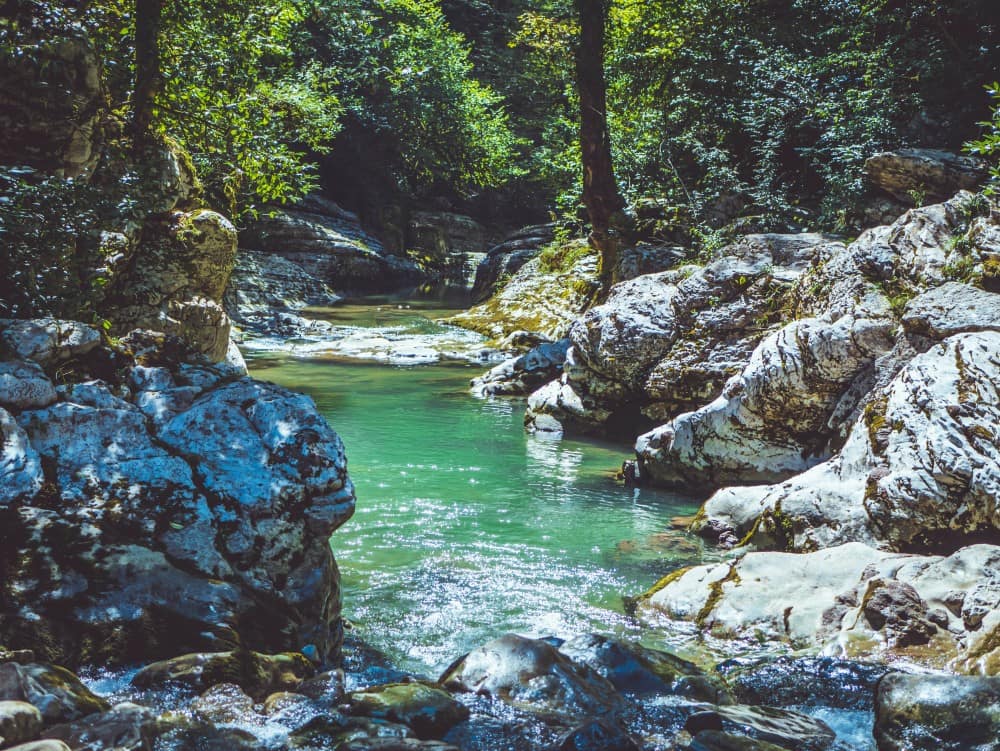 With the country's active volcanic past, it is easy to assume that the hot springs are volcanic. However, the hot springs in Australia are created when groundwater passes through porous bedrock deep underground.
In these reservoirs, the water is heated by the radiation that Earth's molten core emits. After thousands of years, this hot water rises to the surface as natural springs due to underground pressure.
The travertine hot springs are rich in calcium carbonate. Travertine is a form of terrestrial limestone that is deposited around these mineral-rich springs. The travertine in hot springs forms due to the rapid precipitation of calcium carbonate.
This formation begins at the bottom of the spring when the groundwater with a high concentration of carbon dioxide comes into contact with limestone or other rocks with calcium carbonate.
The carbon dioxide dissolves some of the limestones, and the build-up of dissolved calcium carbonate, having nowhere else to go, makes its way back to the surface. The thick deposits it leaves on the surface are travertine.
Hot Spring Regions

in Australia
There are hot springs all over Australia, except for the Australian Capital Territory (ACT). There are no known hot springs in that region. The regions that have hot springs are:
South Australia (SA)
Northern Territory (NT)
New South Wales (NSW)
West Australia (WA)
Victoria (VIC)
Queensland (QLD)
Tasmania (TAS).
Love to Visit Hot Springs?
Join our community of geothermal enthusiasts!
Receive a monthly roundup of the latest news & travel tips direct to your inbox.